Various - Hard bass 2019
Various - Top 500 van de 90's
Various - Polonaise deel 15
Various - Het feestpaleis deel 1
Various - Apres ski top 100
Chaka Khan - Hello happiness cd/lp
Kenny B. - Hoe dan ook
Jeangu Marcooy - Horizon cd./lp
Stephen Marley - Revelation pt II: The fruit of life
Mavis Staples - Live in London cd/lp
Armin van Buuren - State of trance yearmix lp
Isreal Vibration- Reggae knights lp
Bomb the bass - Unknown territory lp reissue
Hef - Koud
Specials - Encore 2cd/lp
Charlie Lownoise & Mental Theo - Best of 25th anniversary
Popcaan - Forever cd
Specials - Best of the Specials 2lp
Alborosie - Dub for the radicals cd/lp
Jeugd van tegenwoordig - Anders (different) lp
Glennis Grace - Whitney: a tribute by Glennis Grace
Mandolin orange - Tides of a teardrop 2cd/2lp
Linda Ronstadt - Live in Hollywood cd./lp
Eriksson Delcroix - Riverside hotel
Eric Gales - Bookends cd/lp
Ray Charles & Betty Carter lp reissue
Albert Collins - Live from Austin TX lp
Colin Linden & Luther Dickinson - Amour
Barrelhouse - 25 years on 12cd boxset
Tommy Castro & Painkillers - Killin' it live cd/lp
Bjorn Berge - Who else? cd/lp
Black bottle Riot - Fire cd/lp
Walter Trout - Survivor blues cd/2lp/2lp coloured vinyl
Watermelon Slim - Church of the blues
Jimmy Rogers all stars - Blues blues blues 2lp Indie only release
Harten 10 - Zo zijn wij
Various - Wat een feest deel 2
Lucky Fonz III - Multimens cd/lp
Jerry Hormone Ego trip - Swingt de pan uit cd/lp
Bert Hadders & Joost Dijkema - Kokeleko
Meindert Talma - Balsturig cd/lp
Wesley Bronkhorst - Trots
Tedeschi Trucks band - Signs cd/lp+7"
Danny Vera - Pressure makes diamonds 2cd/lp
Jon Fratelli - Bright night flowers
J.S. Ondara = Tales of America
Avril Lavigne - Head above water cd/lp
Queen - Bohemian Rhapsody (OST) LP
Lemonheads - Varshons II
Triggerfinger - Tf20 LP box
David Bowie - Glass spider live 87
Mercury Rev - Bobby gentry's the Delta sweete revisited cd/lp
Michael Chapman - True north cd/lp
Son Mieux - Faire de Son Mieux cd/lp We verloten 2 x 2 kaarten voor het concert van hun concert in de Oosterpoort bij aankoop van het album
Ariana Grande - Thank U, next
Lucky Fonz III - Multimens cd/lp
Panda bear - Buoys
White lies - Five cd/lp/lp coloured
Beirut - Gallipoli cd/lp indie only coloured vinyl
Andy Burrows - Reasons to stay alive
Buffalo Springfield - Same/Again lp reissues
Trevor Horn - Trevor Horn reimagines
Rustin man (ex-Talk Talk) - Drift code LP Indie only with print
Ian Brown - Ripples
Prince - Planet earth/3121/Musicology lp
Soen - Lotus cd/lp
Phil Collins - Serious hits live 2lp
Indian Askin - Another round cd/lp
Nina Nesbitt - Sun will come up
Cheap trick - At budokan lp coloured
Ramones - Road to ruin indie only coloured vinyl lp
Bert Hadders & Joost Dijkema - Kokeleko
Skunk Anansie - Live@25 2cxd/3lp
Rival sons - Feral roots cd/2lp
Bruce Springsteen - On broaddway 4lp
Stephanie Struijk - Liedjes van een ander EP
Bertolf - Big shadows of small things cd/lp+cd
Dandy Warhols - Why you so crazy
Bring me the horizon - Amo cd/lp/lp coloured (indie only)
Balthazar - Fever cd/lp/lp indie only coloured vinyl
Swervedriver - Future ruins cd/lp
Steve Hackett - At the edge of light cd/2cd/3lp
Kiss - Kissworld
Michael Franti & Spearhead - Stay human II
Mozes and the firstborn - Dadcore
Neal Morse Band - The great adventure
Heart - Live in Atlantic city cd+blu-ray/lp
Focus - Focus 11
Blood red shoes - Get tragic
Backstreet boys - DNA
Papa Roach - Who do you trust cd/lp boxset
Paul Young - Singles boxset
De Staat - Bubble Gum cd/2lp/2lp+cd limited lenticular cover
Chainsmokers - Sick boy
Deerhunter - Why hasn't why hasn't cd/lp coloured vinyl
Joe Jackson - Fool cd/lp/lp+7"
Meindert Talma - Balsturig cd/lp
VanderLinde - Entering the circus cd/lp
LP - Hard to mouth lp
Steve Gunn - Unseen in between
Fun lovin'criminals - Another mimosa cd/lp
Crosby, Stills, Nash & Young - So far lp coloured vinyl
Byrds - Dr.Byrds & Mr. Hyde coloured vinyl
nieuwe releases
dance/soul/r&b/rap/reggae
pop / rock
Country/americana/folk
blues/jazz/jazzrock
nederlandstalig / dialect
compilatie cd's





verwacht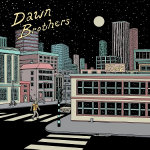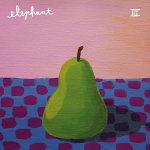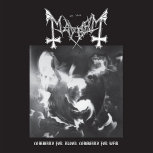 | Assortiment | Contact | Genres | Navigatie |
| --- | --- | --- | --- |
| cd's | Meint Veningastraat 132 | pop/rock | home |
| vinyl lp's (nieuw en 2e hands) | 9601KJ Hoogezand | hard rock / heavy metal | nieuw / verwacht |
| vinyl singles (nieuw en 2e hands) | tel: 0598-392551 | soul / dance / r & b / reggae | webshop |
| dvd's | | blues / jazz | geschiedenis |
| miniatuurgitaren | Openingstijden: | folk / country & western | contact |
| gitaarsnaren | ma: 13:00u-18:00u. | populair (Nederlandstalig etc.) | foto's / films |
| platenspelers | di: 9:00u-12:00u / 13:00u-18:00u | Groningstalig / dialect | gastenboek |
| pick-up naalden | wo: 9:00u-12:00u / 13:00u-18:00u | klassiek | |
| nationale entertainmentcard | do: 9:00u-12:00u / 13:00u-18:00u | | |
| accessoires | vrij: 9:00u-20:00u | | |
| | za: 9:00u-17:00u | | |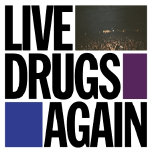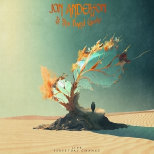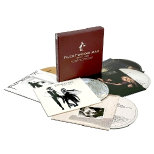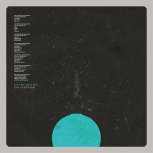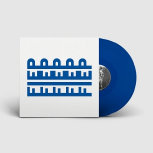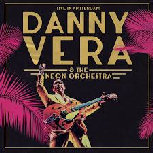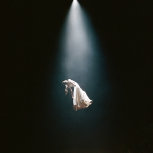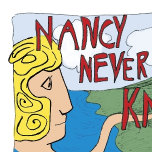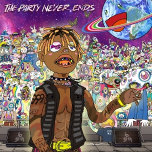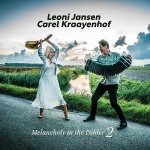 Volg ons op: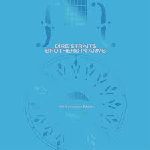 Movie - A star is born dvd/blu-ray
Remy van Kesteren - Shadows cd/lp
Elvis Presley - Best of the '68 comeback special
Yann Tiersen - All
Vangelis - Nocturne(Piano album)
Diversen
19 april
Naked sweat drips - Pain in healing
Ryan Adams - Big colors cd/lp/lp coloured indie only
26 april
Alan Parsons - Secret cd/cd+dvd/lp/lp boxset
Bear's den - So that you might hear me cd/lp
Catfish and the bottlemen - Balance
Cranberries - IOn the end cd/lp/lp cvoloured
Frank Carter & the Rattlesnakes - En of suffering cd/lp/lp coloured vinyl
Lamb - Secret of letting go cd/lp
Pete Doherty & the Puta Madres - Same cd/lp/lp tranparent
3 mei
Frank Carter & the Rattl - The end of suffering
10 mei
Sammy Hagar & the circle - Space between cd/lp
17 mei
Queen - Studio collection 18lp box
Releasedatum onbekend
Meghan Trainor - Treat Myself cd/lp
9 juni
Monomyth - Obis quadrantis
verder..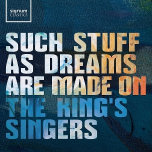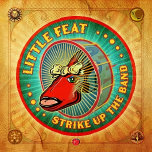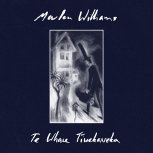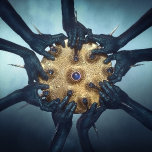 Avantasia - Moonglow cd/2cd earbook/2lp/2lp picture disc
Rotting christ - Heretics
Within temptation - Resist cd/cd boxset/2lp
King Diamond - Songs for the dead live
Arch enemy - Covered in blood cd/lp
Tygers of Pan Tang - Hellbound spellbound 81 cd/lp coloured
Malevolent creation - 13th beast cd/lp
Dimmu Borgir - Godless savage garden lp+cd
Raven - Screaming from above 2lp+cd coloured vinyl
Magnum - Live at the symphony hall
Thunder - Please remain seated 2cd/2lp limited
metal/sympho/prog/punk
Czarface - Czarhace meets ghostface
Rick de Leeuw - Zonder omweg
Ryan Bingham - American love song
19 februari
Anderson Paak - Oxnard 2lp
Arctic Monkeys - 7"single reissues
Carel Kraayenhof & Juan Pablo Dobal - Tiempo loco
Cat empire - Stolen diamonds cd/2lp
David Sylvian - lp reissues
Delain - Hunter's moon 2cd/2lp+cd
Dickey Betts - Live at Rockpalast 1978 and 2008 3cd+2dvd
Dream Theater - Distance over time cd/2lp+cd/2lp+cd coloured vinyl/7cd
Dream Theater - Metropolis part II 2lp coloured vinyl
Flotsam & Jetsam - End of chaos lp coloured vinyl
Gary Clark jr - This land cd/2lp
Gerry Rafferty & Stealers wheel - Collected 2lp coloured
James Yorkston - Route to the harmonium
John Mayall - Nobody told me cd/lp
Lucie Horsch - Baroque journey
Maximo Park - As long as we keep moving
Mercy John - Let it go easy
Monomyth - Orbis Quadrantis
Movie - Bohemiam Rhapsody dvd/blu-ray (release 27 feb)
Overkill - Wings of war cd/lp
Poco - Collected 2lp coloured vinyl
Rhapsody of fire - Eight mountain cd/2cd/2lp
Robin Borneman - Folklore III cd/lp+cd
Tony Joe White - Collected 2lp
U2 - No line on the horizon 2lp/2lp coloured
Yola - Walk through fire
Various - Do it reggae 2cd
22 februari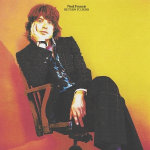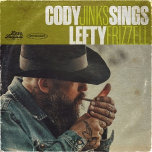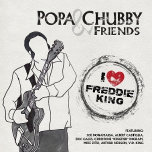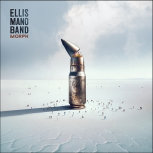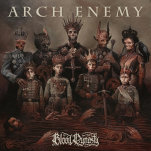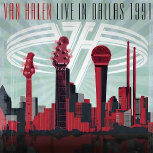 Bryan Adams - Shine a light
Cactus blossoms - Easy way out
Hozier - Wasteland baby! cd/lp
In flames - I, the mask
Isbells - Sosei cd/lp
Keith Urban - Graffity U
Mostly autumn - White rainbow
Niall Horan - Flicker live at the RTE studio Dublin
Queensryche - The verdict cd/boxset/2lp
Sigrid - Sucker punch cd/lp/lp coloured
Snow Patrol - When it's all over we have to clear up 2lp
Tim Bowness - Flowers at the scene cd/lp
Tom Petty & Heartbreakers - Best of everything 2cd/4lp (lp alleen op bestelling)
Tom Walker - What a time to
Various - Hitzone 88
Weezer - Weezer (black album) cd/lp
While he sleeps - So what? cd/lp/lp coloured
Zwangere Guy - Wie is Guy?
1 maart
AC/DC - Noise pollution
Amanda Palmer - There will be no intermission cd/lp
Batmobile - Bail was set at $6000000
Chatham county line - Sharing the covers
Children of Bodom - Hexed cd/lp
David Gray - Gold in a brass age cd/2lp
Dido - Still on my mind cd/lp/lp coloured vinyl
Eagles - Hell freezes over 2lp
Foals - Everything not saved will be lost cd/lp
Herbert Gronemeyer - Tumult clubkonzert Berlin
Kiss - Hiustory of
Nick Waterhouse - Same
Patty Griffin - Same cd/2lp
Paul Weller - Other aspects: Live at the Royal festival hall 2cd+dvd/3lp+dvd
Philippe Jaroussky - Ombra mai fu
Ronde - Flourish cd/lp (We verloten 2 kaarten voor het concert van Ronde in de Oosterpoort onder de kopers!)
Tesla - Shock
Townes van Zandt - Sky blue cd/lp/lp coloured
Whitesnake - Slide it in anniversary edition
8 maart
15 maart
Bokkers - Leaven in de brouwerij
Iron Maiden cd reissues
Iron & Wine - Our endless numbered days cd/2lp/2lp coloured
Lauren Daigle - Look up child
Matt Andersen - Halway home by morning cd/lp
Megadeth - Warheads on foreheads 4lp
Mute Gods - Atheists and believers
Robin Trower - Coming closer to the day cd/lp
Steven Wilson - Home invasion: In concert at the Royal Albert Hall 5lp
Supersister project 2019 - Retsis repus
Toto - 40 tours around the sun live at the Ziggo dome cd+dvd/cd+blu-ray/3lp
Van Morrison - Healing game cd/lp
22 maart
Anthem - Nucleus 2cd/2lp
Beth Gibbons - Henryl Mikolai Gorecki
Devin Townsend - Empath cd/2cd/3lp
Jamie Lawson - Years in between cd/lp
Kiss - Kissworld 2lp
Lang Lang - Piano book
Oomph! - Oomph!
Suzi Quatro - No control
Frank Zappa - Zappa in New York 5cd/3lp
Keith Richards - Talk is cheap cd/2cd/lp/lp coloured/boxset
Scene - Blauw lp coloured vinyl
Simple Minds - Rejuvenation cd+dvd
Son Volt - Union cd/lp/lp coloured
Steve Earle & the Dukes - Guy
Ty Segall & the freedom - Deforming lobes
Unkle - Road: part II
Yngwie Malmsteen - Blue lightning
29 maart
Billy Joel - Live at Carnegie Hall 2lp
Bruce Hornsby - Absolute zero cd/lp
CHemical brothers - No geography cd/lp
Eli Paperboy Reed - 99 cent dreams cd/lp
Glen Hansard - This wild willing cd/22lp/2lp coloured
Iced earth - Enter the realm cd/lp
Jeff Buckley - In transition
John Paul White - Hurting kind cd/lp
Pet shop boys - Inner sanctum cd+dvd
Tim Akkerman - Lions don't crfy cd/lp/lp coloured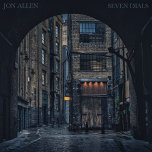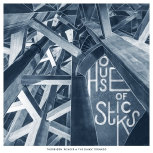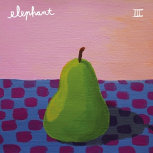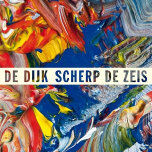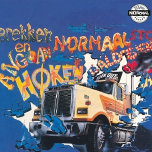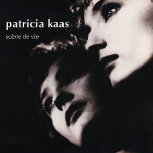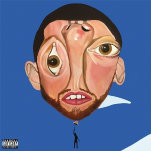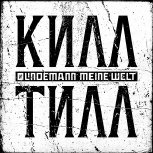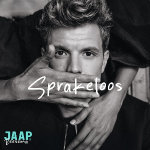 David Bowie - Spying through a keyhole 4x7" singles boxset
Don Felder - Amereican rock 'n' roll cd/lp
Drums - Brutalism
Femina - Perlas & Conchas
Hans Theessink - 70 birthday bash cd/lp
Joep Beving - Henosis cd/lp
Julian Sas - Stand your ground cd/lp
Luke Sital-Singh - A golden state cd/lp
Matt Simons - After the landslide cd/lp
Mike & the Mechanics - Out of the blue cd/2cd/lp
5 april
12 april