Madness - Absolutely lp reissue
Bob Marley & The Wailers - LP reissues Half speed, remasters
Specials - Ghost Town lp coloured Vinyl
Specials - More Specials 2lp+7'
Kelly Finnigan - A Joyful Sound cd/lp/lp coloured
Mary J. Blige - My Life 2cd/2lp reissue
Bill Withers - Greatest Hits lp
Peter Tosh - Bush Doctor lp coloured Vinyl
Staple Singers - Come Go With Me: The Stax Collection 7cd
Upsetters - Eastwood Rides Again lp
Zwangere Guy - Brutxxl
Toots & The Maytals - Knock Out!
John Legend - Bigger Love 2lp
James Brown - Collected 2lp
Black Pumas - Black Pumas 2cd Deluxe/2lp+7' coloured viny
Tim Mcgraw - Mcgraw Machine Hits: 2013-2019
Brothers Osborne - Skeletons cd/lp
Christy Moore - Early Years 1969-81 2cd/2lp/3lp/2cd+dvd
Arlo Mckinley - Arlo Mckinley & The Lonesome Sound lp
Emmylou Harris - Wrecking Ball lp reissue
Chris Stapleton - Starting Over cd/lp
Kacey Musgraves - Kacey Musgraves Christmas Show lp coloured Vinyl
Tanya Tucker - Live From the Troubadour 2lp
Johnny Cash - Johnny Cash and the Royal Philharmonic Orchestra cd/lp
Dolly Parton - A Holly Dolly Christmas cd
Whitesnake - Love Songs cd/lp
Tim Knol & Blue Grass Boogiemen - Music From Creek Country
Cordovas - Destiny hotel cd/lp
Brent Cobb - Keep 'Em On They Toes
Dan Penn - Living On Mercy lp
Kenny Wayne Shepherd - Straight To You:Live cd+dvd/cd+blu-ray/2lp coloured
Tiny Legs Tim - Call Us When It's Over
Gregory Porter - 3 Original Albums 6lp boxset
George Benson - Weekend In London cd/2lp coloured vinyl
Fleetwood Mac - Best Of Peter Green's Fleetwood Mac 2lp
Jamie Cullum - Pianoman At Christmas
John Mayall - Tough/Stories 2lp/cd reissues
Nina Simone - Pastel Blues lp
Matt Dusk - Sinatra With Matt Dusk
Cuby & Blizzards - Sometimes lp coloured vinyl
Otis Rush - Original A-Sides lp
Jimmy Vaughan - Pleasure's All Mine 2cd
Joe Bonamassa - Royal Tea cd tin box/2lp coloured /2lp gold vinyl+cd+book limited edition (earbook)
Dave Brubeck - Lullabies cd/lp
Melody Gardot - Sunset In the Blue
Frank Van Etten - Een Jongen Van De Straat
Nick & Simon - Nsg cd/lp
Hans De Booij - Hoe Had Ik Het Anders Moeten Doen
Andre Hazes - De Albums 1996 2002 6cd
Rob de Nijs - 't Is Mooi Geweest boek+cd
Billie Joe Armstrong - No Fun Mondays cd/lp coloured vinyl
Taylor Swift - Folkore 2lp
John Fogerty - Fogerty's Factory cd
Herman Brood & His Wild Romance - Ciao Monkey lp coloured vinyl
Spandau Ballet - 40 Years - The Greatest Hits 2lp coloured
Dua Lipa - Future Nostalgia / Club Future Nostalgia 2cd
Foreigner - Can't Slow Down 2cd/2lp
Modern Talking - Ready For Romance lp Coloured vinyl
Amy Winehouse - Collection 5cd
Jewel - Pieces Of You 2cd
Shakin' Stevens - Singled Out 3cd
Dirty Knobs - Wreckless Abandon cd/lp
Bombino - Live In Amsterdam cd/lp
Paolo Nutini - Sunny Side Up lp coloured vinyl reissue
War on Drugs - Live drugs cd/2lp/2lp coloured
Bts - Be cd Boxset + gratis tasje + poster
Nick Cave - Idiot Prayer: Nick Cave Alone At Alexandra Palace cd/2lp
Jimi Hendrix Experience - Live In Maui 3cd
Gov't Mule - Life Before Insanity 2lp coloured vinyl reissue
Coldplay - Parachutes lp coloured vinyl
Cabaret Voltaire - Shadow of Fear
Jimmy Somerville - Suddenly Last Summer cd 10th Anniversary
New Model Army - Carnival cd mediabook/2lp coloured
Neil Diamond - Classic Diamonds With the London Symphony Orchestra cd/2lp
Pain of salvation - Perfect Element Pt. I cd Anniversary mix
Pink Floyd - Delicate Sound Of Thunder 2cd/3lp/blu-ray/boxset (reissue)
Ufo - Strangers In The Night 8cd/2lp coloured
Jan Akkerman & Kaz Lux - Eli lp Coloured
Chris Rea - Era 1 A'S B'S & Rarities 2cd
Mumford & Sons - Delta Diaries Boek+cd/lp (e.p.)
Eric Clapton - Eric Clapton's Crossroads 3cd/2dvd/6lp
Agnetha Faltskog - Tio Ar Med Agnetha lp reissue coloured vinyl
Dr. John - Malcolm Rebenneck/Night Tripper lp reissues coloured Vinyl
Us Rails - Last Call At River Saloon
Danny Vera - New Now cd/lp+cd coloured
Duncan Laurence - Small Town Boy cd/lp
Darlingside - Fish Pond Fish cd/lp coloured
Annie lennox - A Christmas Cornucopia - 10th Anniversary
Paloma Faith - Infinite Things cd/lp
Felt - Felt 4 U cd/lp coloured
Amy Winehouse -12X7 12x 7' vinyl singles
Lunatic Soul - Through Shaded Woods 2cd mediabook/lp coloured
Keaton Henson - Monument cd/lp
Keith Richards And The X-Pensive winows - Live At The Hollywood Palladium 2lp/2lp coloured/2lp+cd+dvd boxset
Kim Wilde - Wilde Winter Songbook 2cd/2lp coloured
Lambchop - Trip cd/lp coloured Vinyl
Elton John - Deep Cuts 4lp
Elton John - Rarities & B-Sides 3lp
Elton John - And This Is Me 2lp
Fleur - Fleur lp
Animals - Complete Animals 3lp
Cranberries - No Need To Argue cd/2cd/2lp
Sara Bareilles - More Love - Songs From Little cd
J.S. Ondara - Folk N' Roll Vol.1: Tales of Isolation lp
Vanwyck - God Is In The Detour
Joseph Parsons - At Mercy's Edge
Simply Red - Picture Book (reissue)
Gregory Page - One Hell Of A Memory
Pogues - Bbc Sessions 1984-1986
Focus - 50 Years Anthology 1970-1976 9cd+2dvd boxset
Brian Eno - Film Music 1976 - 2020 cd/2lp
Neil Young & Crazy Horse - Return To Greendale cd/2lp/2lp+dvd+2cd+Bluray boxset
John Frusciante - Maya cd/lp
Slowdive - Holding Our Breath 12" vinyl E.P. coloured vinyl reissue
Peter Broderick - Blackberry cd/lp
Sam Smith - Love Goes cd/lp
Kylie Minogue - Disco cd/cd deluxe/lp/lp coloured indie only
David Bowie - Metrobolist (Aka The Man Who Sold The World) cd/lp
Walkers - Greatest Hits & More
Derek & The Dominos - Layla And Other Assorted Love Songs 2cd/4lp
Benjamin B. - Benjamin B. cd/lp
Prodigy - World's On Fire (live) 2lp
Various - Help lp limited edition
Peter Gabriel - Secret World 2lp
Little Mix - Confetti cd deluxe/lp/lp splattered vinyl
Nick & Simon - Nsg cd/lp
Thelonious Monster - Oh That Monster
King Crimson - In the Court of the Crimson King 20cd+bluray+1dvd+3bluray audio+1dvd audio Boxset
Keaton Henson - Monument cd/lp
U2 - All That You Can't Leave Behind cd/2cd/5cd
Style Council - Long Hot Summer / The Story Of The Style Council 2cd/3lpboxset/2lp/11lp boxset
Vikings in Tibet - The art of staying half awake cd/lp
Tangerine Dream - Pilots Of The Purple Twilight 10CD Collector's Edition Box Set
Yes - Royal Affair Tour (Live In Las Vegas) cd/2lp
Who - Who 2cd deluxe
Ariana Grande - Positions
Mr. Bungle - Raging Wrath of the Easter Bunny Demo cd/lp
Wilco - Summerteeth 4cd/5lp
Midnight Oil - Makarrata Project cd/lp
Golden Earring - Last blast of the century 3LP coloured vinyl
Joni Mitchell - Joni Mitchell Archives Vol.1 5cd
Joni Mitchell - Live At Canterbury House - 1967 3lp
Troye Sivan - In a Dream lp coloured
Outlaws - Legacy Live 3lp coloured
Eels - Earth To Dora cd/lp/boxset
Gianna Nannini - Hitstory
Meghan Trainor - A Very Trainor Christmas cd/2lp
Abba - Super Trouper 7' vinyl Super Trouper 40th Anniversary editions
Abba - Super Trouper 2lp half speed 40th Anniversary edition
Agnetha Faltskog - Sjung Denna Sang lp reissue coloured vinyl
Elvis Costello - Hey Clockface cd/lp
Elton John - Elton John lp Coloured Vinyl reissue
Elton John - Tumbleweed Connection lp coloured vinyl reissue
Drive-By Truckers - Live From Austin Tx lp
Ane Brun - After the Great Storm
Black Foxxes - Black Foxxes cd/lp
Amy Macdonald - Human Demands cd/cd deluxe/lp
Bruce Springsteen & the E Street Band - Letter To You cd/2lp/2lp coloured
Faithless - All Blessed cd/lp
Nothing But Thieves - Moral Panic cd/lp
Gorillaz - Song Machine, Season 1 cd/lp/lp coloured/2lp+cd deluxe
War and Treaty - Hearts Town cd/lp
Pearl Jam - Mtv Unplugged cd
Allman Betts Band - Bless Your Heart 2lp
Rob Dekay - Aangenaam cd/lp
Ben Harper - Winter Is For Lovers cd/lp coloured
Vamps - Cherry Blossom cd/lp
Beastie Boys - Beastie Boys Music cd/lp
Laura Veirs - My Echo cd/lp
Jeangu Macrooy - Brave enough vinyl e.p.
Drive-By Truckers - Live From Austin Tx 2lp
Q 65 - Revolution lp -coloured Vinyl- (reissue)
Neal Casal - Fade Away Diamond Time cd/2lp (Reissue)
Katie Melua - Album No.8 cd/cd deluxe/lp
Eagles - Live From the Forum Mmxviii 2cd/2cd+dvd/2cd+bluray/4lp
Matt Berninger - Serpentine Prison
Tom Petty - Wildflowers & All the Rest 2cd/4cd/3lp/7lp
nieuwe releases
dance/soul/r&b/rap/reggae
pop / rock
Country/americana/folk
blues/jazz/jazzrock
nederlandstalig / dialect





verwacht

| Assortiment | Contact | Genres | Navigatie |
| --- | --- | --- | --- |
| cd's | Meint Veningastraat 132 | pop/rock | home |
| vinyl lp's (nieuw en 2e hands) | 9601KJ Hoogezand | hard rock / heavy metal | nieuw / verwacht |
| vinyl singles (nieuw en 2e hands) | tel: 0598-392551 | soul / dance / r & b / reggae | webshop |
| dvd's | | blues / jazz | geschiedenis |
| miniatuurgitaren | Openingstijden: | folk / country & western | contact |
| gitaarsnaren | ma: 13:00u-18:00u. | populair (Nederlandstalig etc.) | foto's / films |
| platenspelers | di: 9:00u-12:00u / 13:00u-18:00u | Groningstalig / dialect | gastenboek |
| pick-up naalden | wo: 9:00u-12:00u / 13:00u-18:00u | klassiek | |
| nationale entertainmentcard | do: 9:00u-12:00u / 13:00u-18:00u | | |
| accessoires | vrij: 9:00u-18:00u | | |
| | za: 9:00u-17:00u | | |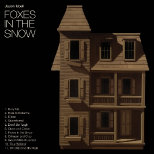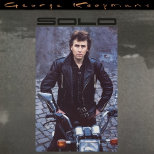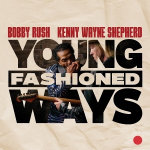 Volg ons op:
Trijntje Oosterhuis & Jazz Orchestra Of The Concertgebouw - Wonderful Christmastime cd/lp coloured
Elvis Presley - From Elvis In Nashville 4cd/2lp
Rolling Stones - Unzipped boek
Shirley Bassey - Dame Shirley Bassey
K3 - Dans Van De Farao
OST - Billie: the Original Soundtrack
Cliff Richard - Music... The Air That I Breath
Andre Rieu - Frohliche Winterzeit cd+dvd
Andrea Bocelli - Believe cd/cd deluxe
Beste Zangers Seizoen 2020
50 Jaar Toppop boek
Diversen

Hatebreed - Weight Of The False Self cd/lp
Dream Theater - Distant Memories - Live In London 3cd+2blu-ray+2dvd Artbook
Dark Tranquillity - Moment cd/lp
Voivod - Lost Machine
My Dying Bride - Macabre Cabaret e.p.
Metal Church - Classic Live cd/lp
Black Sabbath - Vol.4 (Redux) cd -Reissue-
My Dying Bride - Macabre Cabaret
Iron Maiden - Nights Of The Dead 2cd/2cd deluxe/3lp
Five Finger Death Punch - A Decade of Destruction, Vol. 2 cd/2lp
Ac/Dc - Power Up cd/cd deluxe (lightbox)/lp/lp coloured vinyl (indy only)picture disc lp
Katatonia - Dead Air 2cd+dvd/2lp
Whitesnake - Love Songs cd/lp coloured
Alter Bridge - Walk The Sky 2.0 cd/lp
Fates Warning - Long Day Good Night cd/lp
Phil Campbell and the Bastard sons - We're the Bastards cd/cd deluxe/2lp
Leaves' Eyes - Last Viking 2cd/2cd limited 2lp coloured
Motorhead - Ace of Spades 2cd deluxe/3lp/8lp+dvd boxset
John Petrucci - Terminal Velocity
Paradise Lost - Symphony For The Lost 2lp coloured vinyl
Armored Saint - Punching The Sky cd/2cd/2lp
Marduk - Germania 2020
Sevendust - Blood & Stone cd/lp
Devin Townsend - Order of Magnitude - Empath Live Vol.1 3cd/3lp+2cd
Leaves' Eyes - Last Viking 2cd/2cd limited/2cd+dvd
Def Leppard -Hits Vegas - Live At Planet Hollywood 2cd+dvd/2cd+bluray/3lp coloured vinyl
Deep Purple - Live In Paris 1985
Hammerfall - Live Against the World 3cd/3lp
Ken Hensley - Proud Words On A Dusty Shelf lp coloured Vinyl
metal/sympho/prog/punk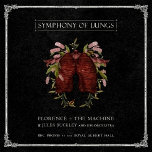 25 december
Phil Collins - No Jacket Required lp Coloured vinyl reissue
30 december
George Michael - Symphonica 2lp
Jethro Tull - Stormwatch cd/lp
8 januari
Magnum - Dance Of The Black Tattoo cd/2lp
Passenger - Songs For The Drunk And Broken Hearted cd/2lp2cd deluxe
15 januari
Dave Brubeck -Quartet- - Time Outtakes lp
Jeff Tweedy - Love Is The King cd/lp
John Fogerty - Fogerty's Factory lp
Kurt Vile - Speed Sound Lonely Kv cd/lp (e.p.)
22 januari
Celeste - Same cd/lp
Golden Earring - Switch lp Coloured vinyl
Wardruna - Kvitravn cd/lp
29 januari
Dio - Evil Or Divine: Live In New York City 2cd
Dio - Holy Diver Live 2cd
Little Steven & the Disciples of Soul- Macca To Mecca! cd+dvd
Steven Wilson - Future Bites cd/blu-ray/lp/lp coloured
5 februari
Deacon Blue - Riding On The Tide Of Love
Fleet Foxes - Shore cd/2lp/2lp coloured
26 februari
Epica - Omega cd/2cd Mediabook/2lp/2lp coloured/4cd earbook
Fratellis - Half Drunk Under a Full Moonlp cd/lp
19 maart 2021
Sting - Duets cd/lp
2 april 2021
Various - Best Of Bond...James Bond 3lp
28 mei
Baseballs - Hot Shots
30 juli 2021
Aretha Franklin - Aretha cd/2lp/4cd
Releasedatum onbekend
Travis - Good Feeling lp
Elbow - Vinyl reissues
Jack Jersey - Favorieten Expres
Lenny Kuhr - Favorieten Expres
Willem Duyn - Favorieten Expres
verder..
Josh Groban - Harmony
Cecilia Bartoli - Queen of Baroque
Various - Russian Orthodox Choral Music 6cd
Anna Prohaska - Bach: Redemption
Jonas Kaufmann - It's Christmas! 2cd
Daniil Trifonov - Silver Age 2cd
Various - Aangenaam Klassiek 2020
Kronos Quartet - Long Time Passing
Calefax - Bach's Musical Offerings
Sabine Devieilhe /Alexandre Thahaud - Chanson D'amour
Daniel Rowland - Distant Light
Faure Quartett - Faure Quartets
Hannes Minnaar -Nox
Amsterdam Sinfonietta/Candida Thompson - Lento Religioso
La Sfera Armoniosa/Nora Fischer/Claron McFadden : G.G. Kapsberger - Stelle Lucenti
Jeroen van Veen - Best of Minimal Piano Music 6cd
Francesco Piemontesi - Bach Nostalghia
Ora Singers - Spem In Alium/Vidi Aquam
Trevor Pinnock/the Glenn Gould School: J.S. Bach - Goldberg Variations (Arr. Jozef Koffler)
klassiek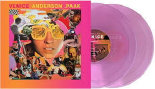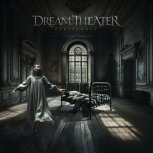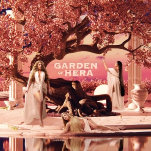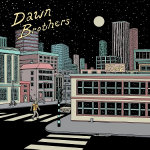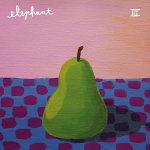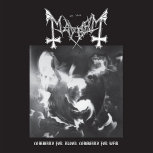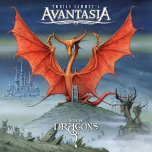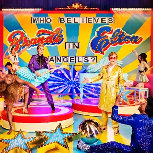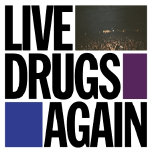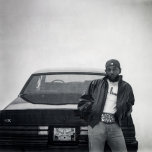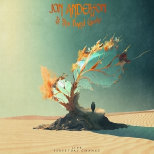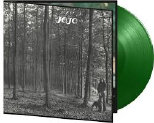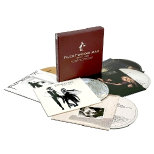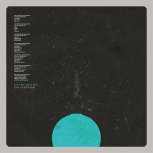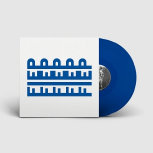 Releasedata onder voorbehoud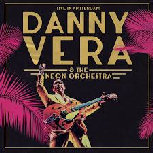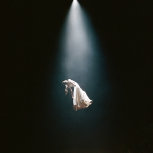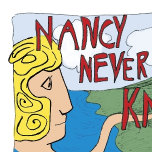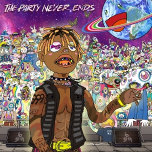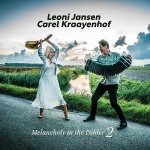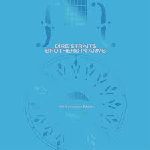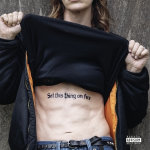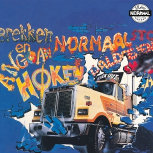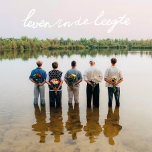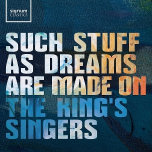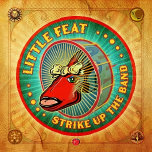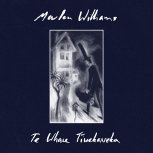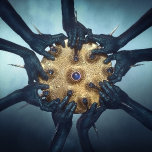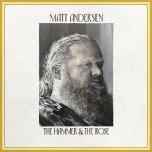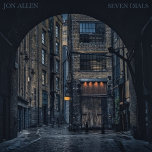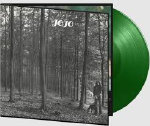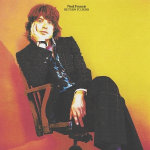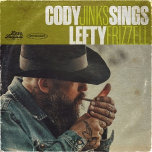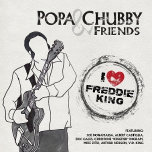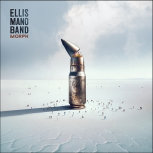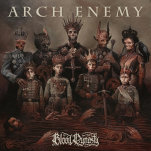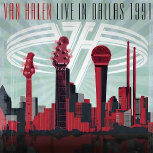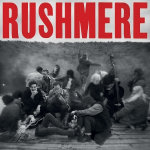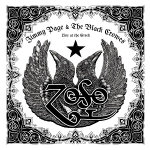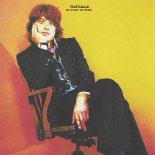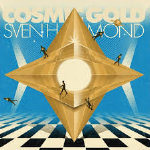 Miley Cyrus - Plastic hearts
Paul Weller - On Sunset lp (ep). -Remix-
28 november
Bluesbones - Live On Stage
Diamond Head - Lightning To The Nations 2020 cd/lp reissue
Dolly Parton - A holly dolly christmas lp coloured
Frank Boeijen - Top 40
Josh Teskey And Ash Grunwald - Push The Blues The Away cd/lp
Michael Schenker - Rock Machine lp picture disc
Peter Gabriel - Growing Up 3lp
Smashing Pumpkins - Cyr cd/lp coloured
Soft Cell - Cruelty Without Beauty reissue + book
Spandau Ballet - 40 Years - The Greatest Hits 3cd
Stranglers - Peaches: The Very Best Of The Stranglers 2lp
Various - Jamaican Recordings Dub Sampler 1
27 november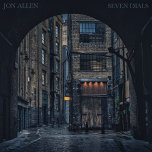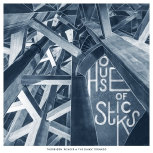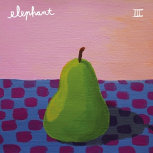 vervolg nieuwe releases
Vervolg nieuwe releases
Abba - Happy New Year (7'single) coloured
Ace Of Base - Coloured vinyl releases
Airbag - Greatest Show On Earth 2lp -coloured Vinyl-
Amy Macdonald - This Is The Life lp reissue
Arctic Monkeys - Live At The Royal Albert Hall cd/lp/lp coloured
Blackmore's Night - Here We Come A-Caroling cd e.p./10"vinyl e.p.
Bob Marley & The Wailers - Complete Island Recordings 11cd
Bon Jovi - Bon Jovi 2020 2lp
Calexico - Seasonal Shift cd/;[/lp coloured vinyl
Cat Stevens - Mona Bone Jakon/ Tea for the tillerman - 50Th Anniversary cd/lp/boxset
Dua Lipa - Future Nostalgia - French Edition cd/lp
Ennio Morricone - Morricone Segreto cd/lp
George Thorogood & The Destroyers - Live In Boston 1982: The Complete Concert 2cd
Henrik Freischlader Band - Missing Pieces lp
Iq - Frequency cd/2lp coloured (reissue)
Laura Marling - Song For Our Daughter lp coloured vinyl
Lee Fields & The Express - Big Crown Vaults Vol. 1 cd/lp/lp coloured
Lee Ritenour - Dreamcatche cd/lp coloured vinyl
Lewis Capaldi - Divinely Uninspired To A Hellish Extent: Finale 2cd
Mariah Carey - Merry Christmas Ii You lp coloured
Neal Morse - Live At Morsefest 2018 Jesus Christ 2cd+dvd
Nelly - Country Grammar 2lp coloured vinyl
Rammstein - Herzeleid XXV Anniversary edition cd/2lp coloured vinyl
Rolling Stones - Shm releases
Sigur Ros - Odin's Raven Magic cd/lp
Stevie Nicks - Live In Concert The 24 Karat Gold Tour 2cd/2lp/2lp coloured Vinyl
Vanden Plas - Ghost Xperiment - Illumination cd/2lp
Various - Top 2000 - The 90's/00's/10's 2lp's coloured vinyl
White Stripes - White Stripes Greatest Hits cd/2lp
Who - Who 6x7' single+cd
Yungblud - Weird! cd/lp coloured
4 december
Alanis Morissette - Havoc And Bright Lights 2lp
Belle & Sebastian - What To Look For In Summer cd/2lp
Blind Guardian - Imaginations From The Other Side cd+blu-ray, earbook/2lp/2lp picture disc reissue
Dave Brubeck -Quartet- - Time Outtakes
Darkness - Over And Out cd/lp/lp coloured
Deftones - White Pony - 20Th Anniversary cd
Frankie Goes To Hollywood - cd en lp reissues
Jimi Hendrix Experience - Live In Maui 3lp+bluray
John Prine - John Prine (Live)2lp/ 2lp coloured vinyl
Kamasi Washington - Becoming (Music From The Netflix Original Documentary) cd/lp
Killers - Imploding the Mirage lp
Kiss - Rocks Vegas 2lp+dvd reissue, coloured vinyl
Paul Mccartney - I I I cd/cd indie only/lp/lp indier only coloured vinyl
Puscifer - Existential Reckoning cd/2lp
Steve 'N' Seagulls - Another Miracle
Sturgill Simpson - Cuttin' Grass cd/2lp/2lp coloured
Vangelis - Juno To Jupiter cd/cd deluxe
11 december
Di-rect - Wild hearts lp
Drive-By Truckers - New Ok
Eminem - Music to be murdered by 2lp
Motorhead - Live In Athens 7" vinyl single
Onerepublic - Human cd/lp
T-Bone Burnett & Jay Bellerose, Keefus Ciancia - Spells cd/lp
Typhoon - Lichthuis lp
Waylon Jennings - Original Outlaw cd/lp
18 december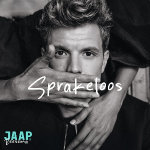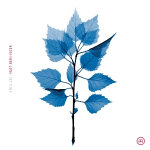 Various - Top 2000 - The 60's/70's/80's 2lp's coloured vinyl
Various - A Very Cool Christmas 2 2lp coloured
Various - Radio 10 Top 4000 (2020) 5cd
Various - Hitzone - Best of 2020
Various - Veronica Top 1000 Allertijden 2020 2lp
Various - Alternative Christmas lp
Various - A Very Cool Christmas 2 2cd
Top 2000 - Het Beste Van Eigen Bodem
Various - Top 40 Hitdossier - 00's 5cd
Various - Top 40 Hitdossier - Instrumentals 3cd
Various - Hitzone 95
Compilatie albums