Various - Sky Radio Summer 2020
Ben Liebrand - Grand 12 Inches 17
Various - Grootste Zomerhits van 2020
Various - Hardcore Top 100 - 2020
Various - Hitzone 94
Various - Hardstyle Top 100 - 2020
Ethiopians - Reggae Power lp Coloured vinyl
Betty Wright - Betty Wright live lp Coloured vinyl
Bob Marley - Legend lp Picture Disc
Lee Scratch Perry - Cloak & Dagger lp coloured
John Legend - Bigger Love
Diana Ross - Supertonic: Mixes cd/lp
Mikey Dread - African Anthem Dubwise (the Mikey Dread Show) lp coloured vinyl
Khruangbin - Mordechai cd/lp/lp coloured
Marvin Gaye - Every Great Motown Hit of Marvin Gaye lp
Toots & the Maytals - In the Dark lp
Sizzla - Born a King cd/lp
Various - Soul of the Memphis Boys
Maceo Parker - Soul Food:Cooking With Maceo cd/lp coloured
James Brown - Collected 3cd
Ub 40 - Collected 2lp coloured
Shaggy - Hot Shot 2020 cd/lp
Aretha Franklin - Aretha lp reissue
Charley Crockett - Welcome To Hard Times cd/lp
Mary Chapin Carpenter - Dirt and the Stars
Margo Price - That's How Rumors Get Started
Johnny Cash - Greatest Hits, Volume 1 lp
Bobbie Gentry - Delta Sweete 2cd/2lp
Lori McKenna - Balladeer cd/lp
Shirley Collins - Heart's ease
Courtney Marie Andrews - Old Flowers cd/lp
Dixie Chicks (Chicks) - Gaslighter cd/lp
Texas Gentlemen - Floor It!!! cd/lp
Willie Nelson - First rose of spring cd/lp
Chet Atkins - In Hollywood | LP -Reissue-
Lynn Miles - We'll Look For Stars
Will Hoge - Tiny Little Movies cd/lp
Jimmy Buffett - Life On the Flip Side cd
Joe Bonamassa - A New Day Now (20th anniversary edition) cd/2lp coloured
Cuby + Blizzards - Groeten uit Grollo lp coloured vinyl
Seasick Steve - Love & Peace cd/lp
Tom Principato - House On Fire
Nina Simone - And piano! lp coloured vinyl
Dion - Blues With Friends
Joe Louis Walker - Blues Comin' On cd/lp
Various : Radiohead tribute - Head Radio Retransmission
Various - Bill Wyman's Blues 2cd+dvd
Dee Dee Bridgewater - Afro Blue reissue cd/lp
Phil Bee - Against the wind
Guus Meeuwis - Deel Zoveel cd
Nico Haak - Favorieten Expres
Imca Marina - Favorieten Expres
Taylor Swift - Folkore cd
Deep Purple - Whoosh! cd+dvd/4cd/2lp+dvd
Blackpink - How You Like That -Special edition cd single+Book
Sound - Propaganda lp Coloured vinyl (reissue)
David Ramirez - My l;ove is a hurricane lp
Fleetwood Mac - Before the Beginning Vol 2: Live & Demo Sessions 1970 3LP
Hooverphonic - Sit Down and Listen To 2lp
Alanis Morissette - Such Pretty Forks In the Road cd deluxe/lp
Fontaines D.C. - A Hero's Death cd/lp/lp coloured
B.Z.N. - Golden Years 1968-1974 2lp Coloured vinyl
Paul McCartney - Flaming Pie reissue 2cd/2lp/3lp/boxset
Derek Trucks Band - Already Free 2lp Coloured vinyl
Yes - Fly From Here - Fly From Here Return Trip lp Picture Disc
Neil Diamond - Hot August Night ii/All-Time Greatest Hits/Hot August Night NYC/Love at the Greek lp reissues
Yardbirds - Live In France
Blue Oyster Cult - Live In London - 45th Anniversary cd
Fiona Apple - Fetch the Bolt Cutters cd/cd deluxe/lp/lp coloured (Indie only)
Jason Molina - Eight Cakes lp
Glenn Hughes - Official Bootleg Box 3 6cd
Little Steven & the Disciples of soul - Men Without Women cd+dvd
Psychedelic Furs - Made of Rain cd/lp/lp coloured indie only
Mumford & Sons - Forever (garage version) 7' single
Steve Howe - Love is
Courtney Marie Andrews - Old Flowers cd/lp
P.J. Harvey - Dry - Demos cd/lp
Sandy Coast - First Five 6cd
Abba - Studio Albums 8lp Boxset coloured vinyl
Brian Setzer - Ignition! lp coloured vinyl
Duncan Laurence - Worlds On Fire 10" vinyl single
Brian Setzer Orchestra - Ultimate Collection Vol.1 lp / vol 2 lp coloured vinyl
Laura Marling - Song For Our Daughter cd/lp
Buzzard Buzzard Buzzard - Non-Stop lp (EP)
Kayak - First Five 6cd
Blackberry Smoke – Live From Capricorn Sound Studios cd+dvd/lp coloured vinyl
Bob Dylan - Rough and Rowdy Ways 2lp coloured (indie only)/black vinyl
Lianne La Havas - Lianne La Havas cd/lp/lp coloured (Indie only)
Long Tall Ernie & the Shakers - First Five 6cd
Ellie Goulding - Brightest Blue cd/lp
Mark Lanegan - Straight Songs of Sorrow 2lp
Tin Machine (feat. David Bowie) - Tin Machine Ii lp coloured
Allman Betts Band - Down To the River lp
Pretenders - Hate For Sale cd/lp
David Ramirez - My Love is a Hurricane
Bush - Kingdom
Smokie - Midnight Cafe 2lp
Giant Sand - Ramp lp
Jayhawks - Xoxo cd/lp coloured (indie only)
Kansas - Absence of Presence cd/cd+bluray/2lp+cd
Joy Division - vinyl reissues
OST - Absolute Beginner 2cd/2lp reissue
Lonely Robot - Feelings Are Good cd/lp
Rufus Wainwright - Unfollow the Rules cd/lp
Ray Lamontagne - Monovision cd/lp
Paul Weller - On Sunset cd/cd deluxe/2lp/2lp coloured indie only
Steepwater Band - Turn of the wheel cd/lp (southern tip!
Streets - None of Us Are Getting Out of This Life Alive
DMA's - Glow
Sparks - A Steady Drip, Drip, Drip cd/2lp/2lp coloured/2lp picture disc
John Craigie - Asterisk the Universe cd/lp
Tre Burt - Caught It From the Rye
Grateful Dead - Workingman's Dead: 50th Anniversary 3cd
Teskey Brothers - Live at the Forum 2lp coloured vinyl
nieuwe releases
dance/soul/r&b/rap/reggae
pop / rock
Country/americana/folk
blues/jazz/jazzrock
nederlandstalig / dialect





verwacht

| Assortiment | Contact | Genres | Navigatie |
| --- | --- | --- | --- |
| cd's | Meint Veningastraat 132 | pop/rock | home |
| vinyl lp's (nieuw en 2e hands) | 9601KJ Hoogezand | hard rock / heavy metal | nieuw / verwacht |
| vinyl singles (nieuw en 2e hands) | tel: 0598-392551 | soul / dance / r & b / reggae | webshop |
| dvd's | | blues / jazz | geschiedenis |
| miniatuurgitaren | Openingstijden: | folk / country & western | contact |
| gitaarsnaren | ma: 13:00u-18:00u. | populair (Nederlandstalig etc.) | foto's / films |
| platenspelers | di: 9:00u-12:00u / 13:00u-18:00u | Groningstalig / dialect | gastenboek |
| pick-up naalden | wo: 9:00u-12:00u / 13:00u-18:00u | klassiek | |
| nationale entertainmentcard | do: 9:00u-12:00u / 13:00u-18:00u | | |
| accessoires | vrij: 9:00u-18:00u | | |
| | za: 9:00u-17:00u | | |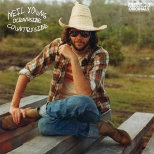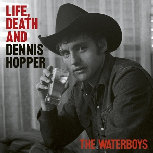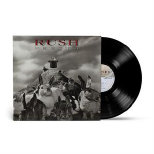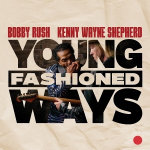 Volg ons op:
Tielman Brothers - Golden Years 2lp Coloured vinyl
OST - Hans Zimmer: Dark Knight Rises lp Coloured vinyl
Ennio Morricone - De Sergio Leone a Quentin Tarantino 4cd
Ennio Morricone - Psycho 2lp coloured vinyl
Diversen

Deep Purple - Whoosh! cd+dvd/4cd/2lp+dvd
Emperor - Wrath of the Tyrant cd/lp/colooured vinyl
Onslaught - Generation Antichrist cd/lp/lp coloured
Moonspell - Butterfly Effect cd (reissue)
Avatar - Hunter Gatherer cd/lp
Septicflesh - Infernus Sinfonica Mmxix cd/lp
Morse/Portnoy/George - Cov3r To Cov3r cd/3cd/3lp
Clan of Xymox - Spider On the Wall
Evanescence - Synthesis Live 2lp
Haken - Virus cd/lp
Primal Fear - Metal Commando cd2cd
Evergrey - Torn cd/2lp/2lp coloured
U.D.O. - We Are One cd
G3 - Live In Tokyo 3lp
metal/sympho/prog/punk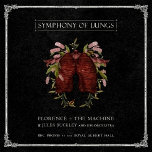 9 oktober
Brothers Osborne - Skeletons cd/lp
Crippled Black Phoenix - Ellengaest cd/lp/lp coloured
Foals - Collected Reworks 3lop
Gary Moore - Live from london 2lp coloured vinyl
Loudon Wainwright III - I'd Rather Lead a Band cd/lp
Marillion - Live From Cadogan 4lp
Ozric Tentacles - Space For the Earth cd/lp
Patty Smyth - It's About Time
Travis - Travis cd/lp
Troye Sivan - In a Dream lp coloured
Ultravox - Vienna: 40th Anniversary 5cd+Dvd/2lp
16 oktober
Def Leppard -Hits Vegas - Live At Planet Hollywood 2cd+dvd/2cd+bluray/3lp coloured vinyl
Eagles - Live From the Forum Mmxviii 2cd/2cd+dvd/2cd+bluray/4lp
Fratellis - Half Drunk Under a Full Moonlp cd/lp
Katie Melua - Album No.8 cd/cd deluxe/lp
Kronos Quartet - Long Time Passing
Vamps - Cherry Blossom cd/lp
Various - Hitzone 95
Various - Kerst 2020
Various - Kidszone - 2020
23 oktober
Calexico - Hot Rail (Anniversary Edition) 2lp Coloured Vinyl
Joe Bonamassa - Royal Tea cd/2lp coloured /2lp gold vinyl+cd+book limited edition (earbook)
Nothing But Thieves - Moral Panic cd/lp
Peter Gabriel - Secret World 2lp
30 oktober
Black Stone Cherry - Human Condition cd/lp coloured vinyl
Outlaws - Legacy Live 3lp coloured
Prodigy - World's On Fire (live) 2lp
Travis - Good Feeling lp
6 november
Kylie Minogue - Disco cd/cd deluxe/lp/lp coloured indie only
13 november
George Benson - Weekend In London cd/2lp coloured vinyl
John Mayall - Tough/Stories 2lp reissues
Various - Hitzone - Best of 2020
20 november
Coldplay - Parachutes lp coloured vinyl
Elvis Presley - From Elvis In Nashville 4cd/2lp
27 november
Peter Gabriel - Growing Up 3lp
Taylor Swift - Folkore 2lp
18 december
Bon Jovi - Bon Jovi 2020 cd/2lp
Eminem - Music to be murdered by 2lp
Onerepublic - Human cd/lp
Post Malone - Hollywood's Bleeding 2lp Coloured vinyl-
Sam Cooke lp reissues
Sam Smith - To Die For cd/cd deluxe/lp/lp coloured
T-Bone Burnett & Jay Bellerose, Keefus Ciancia - Spells cd/lp
30 december
Jethro Tull - Stormwatch cd/lp
Marillion - Script For a Jester's Tear 4cd+bluray/4lp boxset
Steven Wilson - Future Bites cd/blu-ray/lp/lp coloured
Releasedatum opnbekend
Fleetwood Mac - Then Play On cd/2lp reissue
Jennie Lena - Analog Girl In a Digital World cd/lp/lp coloured
Wardruna - Kvitravn cd/lp
Thelonious Monk - Palo Alto cd/lp
verder..
Van Baerle Trio - Beethoven: Complete Works For Piano Trio 5cd
Ludovico Einaudi - Royal Albert Hall Concert
klassiek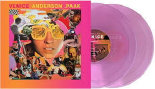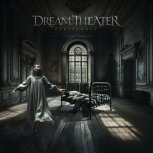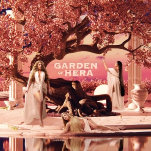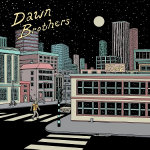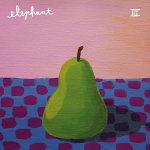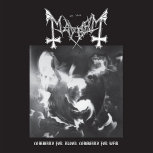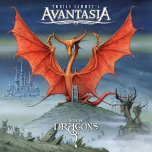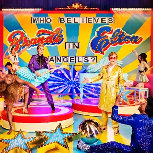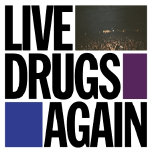 Compilatie albums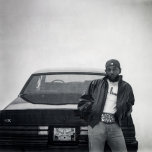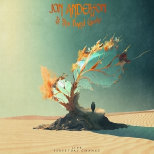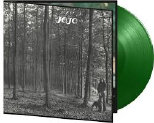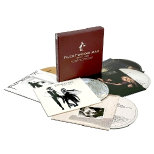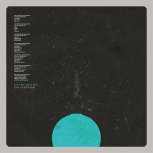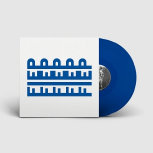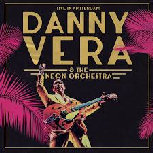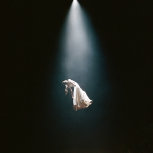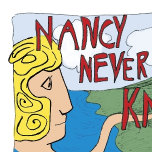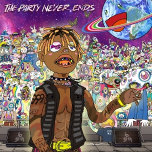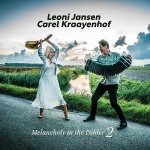 Releasedata onder voorbehoud
Bts - Map of the Soul 7: ~the Journey~ div. versies
Ceelo Green - Ceelo Green is Thomas Callaway cd/lp
Pixies - Bossanova lp
Rolling Stones - Live At the Oakland Coliseum 1969 lp
U.D.O. - We Are One cd/2lp coloured
12 augustus
Alice Cooper - Don't Give Up 7' vinyl single
Biffy Clyro - A Celebration of Endings lp coloured
Bruce Hornsby - Non-Secure Connection cd/lp
Butterfield Blues Band - Live At Woodstock 2lp
Fantastic Negrito - Have You Lost Your Mind Yet? cd/lp
Fleetwood Mac - Before the beginning vol 2: Live demo sessions 1970 3lp
Ilse Delange - After the Hurricane & More 2lp Coloured vinyl
Kamelot - I Am the Empire: Live From the 013 cd/lp
Kathleen Edwards - Total Freedom cd/lp
Katy Perry - Smile cd/cd deluxe/lp coloured Vinyl
Levellers - Peace cd/2cd/lp/2lp
Moonspell - Butterfly Effect lp (reissue)
Roger Eno & Brian Eno - Luminous lp
Rumer - Nashville tears cd/2lp
Thin Lizzy - Uk Tour '75
Whitney - Candid cd/lp/lp coloured
14 augustus
Blue Oyster Cult - Live In London - 45th Anniversary lp
Blues Pills - Holy Moly! cd/lp/lp coloured/boxset
Chuck Prophet - Land That Time Forgot cd/lp
Cyndi Lauper - True Colors lp coloured vinyl
Davina Michelle - My Own World
Earth, Wind & Fire - 50 Years Anniversary Album 5cd
Erasure - Neon cd/2lp/2lp coloured
Everything Everything - Re-Animator cd/lp
Frank Zappa & the Mothers of Invention - Carnegie Hall 3cd
Glass Hammer - Dreaming City
Gloria Estefan - Brazil 305
Jack Jersey - Favorieten Expres
Killers - Imploding the Mirage cd/lp
Lenny Kuhr - Favorieten Expres
Mavericks - En Espanol cd/lp/lp coloured
Michael Landau - Liquid Quartet Live cd/lp coloured
P.J. Harvey - 4-Track Demos lp / Rid of me lp
Raveonettes - Pretty In Black lp Coloured vinyl
Skik - Best Tof | 2lp coloured vinyl
Tim McGraw - Here On Earth cd/2lp
Waterboys - Good Luck, Seeker cd/2cd/lp
Weeknd - After Hours 2lp
Willem Duyn - Favorieten Expres
21 augustus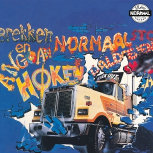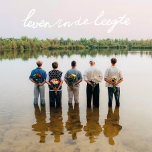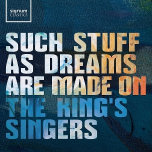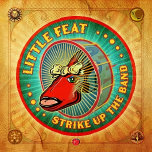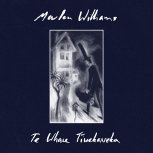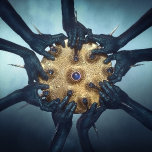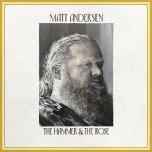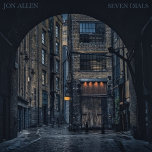 Allman Betts Band - Bless Your Heart cd
Allman Brothers Band - Mycology: an Anthology cd
Angel Olsen - Whole New Mess
Avett Brothers - Third Gleam cd/lp
Bettye Lavette - Blackbirds cd/lp
Blitzen Trapper - Holy Smokes Future Jokes cd/lp/lp coloured
Chick Corea - Plays cd/lp
Colter Wall - Western Swing & Waltzes and Other Punchy Songs cd/lp/lp coloured
Danny Vera - New Black and White Pt.Iv - Home Recordings cd/12' EP
Doe Maar - 4US lp+cd coloured vinyl
Doe Maar - Skunk lp+cd coloured vinyl
Drie Js - De Aard Van Het Beest lp coloured vinyl
Gregory Porter - All rise cd/cd deluxe 2lp/3lp coloured
Gregory Porter - Gregory Porter 3cd + dvd
Guus Meeuwis - Deel Zoveel lp
Hooverphonic - With Orchestra 2lp coloured vinyl
Huelgas Ensemble - Magic of Polyphony 3cd
In Flames - Clayman cd/lp
Jason Mraz - Look For the Good cd/2lp
Jonsi - Go lp Coloured Vinyl
J.S. Ondara - Folk N' Roll Vol.1: Tales of Isolation cd/lp
Krezip - Best of 2lp coloured vinyl
Madness - Full House lp reissue
Metallica - S & M 2 2cd/2cd+dvd/2cd+bluray/dvd/bluray/4lp/4lp coloured vinyl (Indie only)/deluxe boxset (4lp+2cd+Blry)
Motorpsycho - All is One 2cd/2lp
My Morning Jacket - Waterfall Ii cd/lp
Nils Lofgren - Nils Lofgren Band: Weathered 2cd
Pain of Salvation - Panther cd/lp
Peter Gabriel - Plays Live lp reissue
Rick Wakeman - Red Planet cd/2lp
Sandy Coast - Eyes of Jenny / Capital Punishment 7' coloured vinyl
Savoy Brown - Ain't Done Yet cd/lp
Seether - Si Vis Pacem Para Bellum 2lp
Sevdaliza - Shabrang cd/lp coloured
Sigur Ros - () 2lp
Smokie - Gold 3cd
Tim Bowness - Late Night Laments
Toots and the Maytals - Got To Be Tough cd/lp
Tremeloes - Complete Cbs Recordings 1966-72 6cd
Ulver - Flowers of Evil cd/lp
Wailing Souls - Back a Yard
Walter Trout - Ordinary Madness cd limited/2lp coloured vinyl
28 augustus
All Them Witches - Nothing As the Ideal cd/lp/lp picture disc
Ancora - Beste Van 2cd
Fleetwood Mac - Fleetwood Mac 8cd/5lp reissue
Celeste - Same cd/lp
Gloria Estefan - Into the Light | 2lp coloured vinyl
Grant Lee Phillips - Lightning, Show Us Your Stuff cd/lp
Helloween - 7 Sinners cd/2lp coloured vinyl
Helloween - Straight Out of Hell cd/2lp coloured vinyl
Hurts - Faith cd/lp
Jonas Kaufmann - Selige Stunde
Lamb of God - Wrath lp
Lang Lang - Bach: Goldberg Variations cd/lp/4cd deluxe
Ludovico Einaudi - Live In Berlin 2cd/2lp
Oswald Sattler - Die Bergkristall - Messe
Pineapple Thief - Versions of the Truth cd/lp/boxset/lp coloured
Reggae Roast - Turn Up the Heat 2lp coloured
Rolling Stones - Goats Head Soup cd/lp/2cd/2lp/4cd boxset/4lp boxset
Stryper - Even the Devil Believes cd/lp
Suzanne Vega - An Evening of New York Songs and Stories cd/2lp
Tricky - Fall To Pieces cd/lp
Throwing Muses - Sun Racket cd/lp/lp coloured vinyl
Various - Raiders of the Lost Dub
4 september
Anastacia - Not That Kind lp coloured vinyl
Doves - Universal Want cd/lp
Herman Van Veen - Een Keuze - Live Thuis lp
Korn - Path of Totality lp
Ihsahn - Pharos cd/lp limited
Livin' Blues - Wang Dang Doodle lp coloured vinyl
Marilyn Manson - We Are Chaos cd/lp/lp coloured (Indie only)
Maytals - Monkey Man lp coloured vinyl
Neal Morse - Sola Gratia cd/2cd/2lp+cd
OST - Outlander 5 2lp coloured
Patsy Cline - Showcase lp kopen
Paul Carrack - Another Side of Paul Carrack
P.J. Harvey - To Bring You My Love lp reissue
P.J. Harvey - To Bring You My Love-Demos cd/lp
Reba McEntire - Rumor Has It - 30th Anniversary cd/lp
Ronnie Earl & Broadcasters - Rise Up
Stray Cats - Rocked This Town: From La To London cd/2lp coloured vinyl
Various - Rockabilly Legends 2cd
11 september
Ace Frehley - Origins Vol.2 cd/2lp
Andre Hazes - De Albums 1989-1995 6cd
Baseballs - Hot Shots
Bear's Den & Paul Frith - Fragments cd/lp/lp Indie only
Brad Mehldau - Suite: April 2020 2cd
Cranberries - No Need To Argue cd/2cd/2lp
Def P. - Gevat in 16 bars
Dennis Kolen - In Our Lifetime cd/lp
Dream Theater - When Dream and Day Unite lp
Earth, Wind & Fire - That's the Way of the World lp coloured
Flying Colors - Flying Colors 2lp Coloured vinyl / Second Nature 2lp Coloured vinyl
Flying Colors - Third Stage:Live In London 2cd + dvd/2cd+bluray/3lp coloured vinyl
Gary Moore - Close As You Get 2lp
Gary Moore - Old New Ballads Blues 2lp
Gazpacho - Fireworker cd/lp
George Michael - Symphonica 2lp
Joan Osborne - Trouble and Strife cd/lp
Keith Urban - Speed of Now Pt.1
Little Steven & the Disciples of Soul- Macca To Mecca! cd+dvd
Magnum - Valley of Tears lp Coloured Vinyl
Mary J. Blige - My Life 2cd/2lp reissue
Nick Mason's Saucerful of - Live At the Roundhouse 3cd/2lp/blu-ray
Rainbow - Live In Munich 1977 2cd/3lp
Run the Jewels - Rtj4 cd/2lp/4lp
Tears For Fears - Seeds of Love lp reissue
Toto - Live At Montreux 1991 2lp
Various - Top 40 Hitdossier - 00's 5cd
Various - De Beste Muziek Uit 'Langs De Lijn' cd/2lp
Willy Deville - Live In the Lowlands 3lp
Willy Deville - Live At Montreux 1994 2lp
Yusuf/Cat Stevens - Tea For the Tillerman 2 cd/lp
Ziggy Marley - More Family Time
18 september
Ayreon - Transitus 2cd/2lp/earbook
Elbow - Vinyl reissues
Elliott Smith - Elliott Smith - 25th Anniversary 2cd/2lp
Elvin Bishop & Charlie Musselwhite - 100 Years of Blues
Guns N' Roses - Greatest Hits 2 lp Coloured vinyl/black vinyl
Idles - Ultra Mono cd/lp/lp coloured/2lp
John Prine - Souvenirs lp
Kinderen Voor Kinderen - Deel 41 En Toen?
Lou Reed - New York 2lp+3cd+dvd
Nina Simone - Pastel Blues lp
Peter Gabriel - Live In Athens 1987 2lp
Peter Green - White Sky lp
Pretty Things - Bare As Bone, Bright As Blood cd/lp coloured vinyl
Prince - Sign O' the Times 2cd/3cd/2lp coloured vinyl/4lp/8cd+dvd boxset/13lp+dvd boxset
Rolling Stones - Steel Wheels Live 2cd+dvd/2cd+bluray/dvd/bluray/3cd+2dvd+bluray boxset/4lp/4lp coloured vinyl
Roisin Murphy - Roisin Machine cd/lp
Slade - Cum On Feel the Hitz - the Best of Slade 2cd/2lp
Snarky Puppy - Tell Your Friends - 10 Year Anniversary 2cd/2lp
Sophia - Holding On / Letting Go cd/lp
Sufjan Stevens - Ascension cd/2lp/2lp coloured
Tino Martin - Voor Iedereen
Various - Many Faces of Deep Purple lp
Various - Many Faces of Iron Maiden lp
25 september
Allman Betts Band - Bless Your Heart 2lp
Aloe Blacc - All Love Everything cd/lp
Andreas Vollenweider - Quiet Places
Billy Joel - Album Collection Vol. 1 9lp
Dawes - Good Luck With Whatever cd/lp
Gotthard - Steve Lee - the Eyes
Jonsi - Shiver cd/2lp/2lp indie only
Lana Del Rey - Violet Bent Backwards Over the Grass cd/lp
Motley Crue - Crue Believers cd/lp
Peter Green - Kolors/Little Dreamer/ Whatcha Gonna Do? lp reissues
Roger Waters - Us + Them 2cd/dvd/bluRay/3lp
Robert Plant - Digging Deep: Subterranea 2cd
Various - Top 40 Hitdossier - Instrumentals 3cd
2 oktober
Vervolg verwachte releases
Vervolg verwachte releases