Various - Trance top 100 2019
Various - The Qontinent 2019
Various - Decibel outdoor 2019
Brand New Heavies - Tbnh cd/lp
Desmond Dekker - Double Dekker 2lp coloured
Pioneers - Battle of the giants lp coloured
Robert Randolph - Brighter days cd/lp
Raphael sadiq - Jimmy Lee
Common - Let love
Lionel Richie - Hello from Las Vegas cd/2lp
Armin van Buuren - A state of trance Ibiza
Various - Motown greatest hits 3cd/2lp
OST - Country Music 2lp
Dick van Altena - Late lente
Leeroy Stagger - Strange path cd/lp
Ilse DeLange - Gravel & dust cd/lp/lp Indie only with photo and letter
Vince Gill - Okie
Midland - Let it roll
Various - Country music 5cd
Tanya Tucker - While I'm living'cd/lp
Miles Davis - Rubberband cd/lp
King of the world - Connected cd/lp
Stevie Ray Vaughan - In step lp coloured vinyl
Ronnie Earle & the Broadcasts - Beyond the Blue Door cd/lp
Peter Frampton Band - All blues lp
Flavium - Golden Years of Dutch Pop Music 2cd
Rene Karst - Atje voor de sfeer
Various - Hollandse nieuwe 30
Pixies - Beneath the eyrie cd/cd deluxe/lp indie only coloured
Belle & Sebastian - Days of the Bagnold summer cd/lp-
Emeli Sande - Real life cd/lp
Prince - Emancipation 6lp boxset / 2cd
Prince - Chaos and disorder cd/lp
Prince - Versace experience cd/lp
Golden Earring - Paradise in distress 2lp
Jim van der Zee - Starting the engine cd/lp
Monomyth - Obis quadrantis cd/lp coloured
Lumineers - III cd/cd digi
Metronomy - Metronomy forever cd/2lp
Jeff Buckey - Grace coloured vinyl lp
Sam Fender - Hypersonic Missiles cd/lp
Arno - Santeboutique cd/lp
Devendra Banhart - Ma cd/lp coloured
Brant Bjork - Jamalanta
Peter Green - White sky lp coloured
Cult - Sonic temple 30th anniversary 2lp
Fischer-Z - Swimming In Thunderstorms
Alice Cooper - Breadcrumbs 10" vinyl
Ilse DeLange - Gravel & dust cd/lp/lp Indie only with photo ald letter
Iggy Pop - Free cd/lp/lp coloured gratis litho bij aankoop van het album!
Status Quo - Backbone cd/lp/boxset
Mahalia - Love and compromise
Echo & the Bunnymen - John Peel sessions 1979-1983
Marike Jager - Hey are you OK cd/lp indie only coloured vinyl
Chrissie Hynde & the Valve bone Woe - Valve Bone Woe
I Am Oak - Osmosis
Ten years after - Naturally live cd/lp coloured
Lana del Rey - Norman fucking Rockwell cd/2lp
Ministry - Filth pig lp coloured
Whitney - Forever turned around cd/lp
Natasha Bedingfield - Roll with me
Kensington - What lies 7' single
Bat for lashes - Lost girls
Tool - Fear inoculum -zeer gelimiteerd!-
Bon Iver - I,I cd/lp
OST - Blinded by the light lp coloured Indie only
Oasis - Definitely maybe 2lp coloured
Creedence Clearwater Revival - Live at Woodstock 2lp
Sheryl Crow - Threads cd/2lp
Slow show - Lust and learn
Tim Akkerman - Journey cd/lp
Steve Hillage - Golden vibe cd/2lp
Jesse Malin - Sunset kids cd/lp
Joe Cocker - Fire it up 3lp coloured
Rodriguez - Cold fact cd/lp reissue
Rodriguez - Coming from reality reissues
Moloko - Do you like my sweater
Gregg Allman - Laid 2cd
Morrissey - Best of 2lp
Frank Zappa - Orchestral favorites lp
Taylor Swift - Lover cd/ cd journal 1/2/3/4/ boxset
Dawn Brothers & Friends - Next of Kin
Darryl-Ann- Happy traum lp
Florence and the machine - Lungs 10th anniversary lp coloured
Coldplay - Brothers / Sisters 7" singles
New Model Army - From here
Noah Gunderson - Lover
Murder capital - When I have fears cd/lp
Feeder - Tallulah
Kim Wilde - Aliens Live cd/lp coloured
Runrig - Last dance/Farewell
Oscar Benton - Golden years of Dutch Pop Music
Patricia Paay - Golden years of Dutch Pop Music 2cd
Todd Rundgren - Something/ Anything lp coloured
Blue Oyster Cult - Same lp coloured
Frank Turner - No man's land cd/lp
Ry Cooder - Boomer's story lp coloured
After Tea - Golden years of Dutch Pop Music 2cd
Golden Earring - Same (Wall of dolls) lp coloured
nieuwe releases
dance/soul/r&b/rap/reggae
pop / rock
Country/americana/folk
blues/jazz/jazzrock
nederlandstalig / dialect
compilatie cd's





verwacht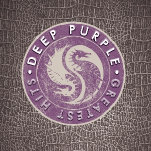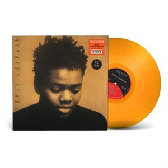 | Assortiment | Contact | Genres | Navigatie |
| --- | --- | --- | --- |
| cd's | Meint Veningastraat 132 | pop/rock | home |
| vinyl lp's (nieuw en 2e hands) | 9601KJ Hoogezand | hard rock / heavy metal | nieuw / verwacht |
| vinyl singles (nieuw en 2e hands) | tel: 0598-392551 | soul / dance / r & b / reggae | webshop |
| dvd's | | blues / jazz | geschiedenis |
| miniatuurgitaren | Openingstijden: | folk / country & western | contact |
| gitaarsnaren | ma: 13:00u-18:00u. | populair (Nederlandstalig etc.) | foto's / films |
| platenspelers | di: 9:00u-12:00u / 13:00u-18:00u | Groningstalig / dialect | gastenboek |
| pick-up naalden | wo: 9:00u-12:00u / 13:00u-18:00u | klassiek | |
| nationale entertainmentcard | do: 9:00u-12:00u / 13:00u-18:00u | | |
| accessoires | vrij: 9:00u-20:00u | | |
| | za: 9:00u-17:00u | | |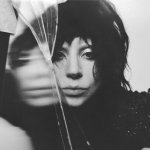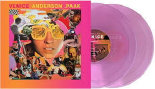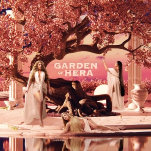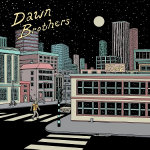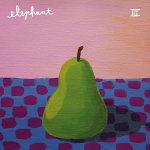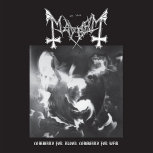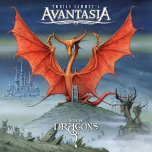 Volg ons op:
Tinariwen - Amadjar cd/lp
Queen/Maurice Bejart - Ballet for live dvd/BluRay
Lori Lieberman - Girl and the cat
Elvis Presley - Diamonds 4lp coloured
Toppers - Toppers in Concert 2019 3cd2dvd/bluray
Helene Fischer - Helene Fischer live: die stadion tour 2cd/dvd/special edition
OST - Rocketman lp
OST - Blinded by the light cd/lp
Diversen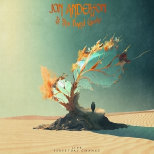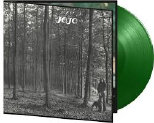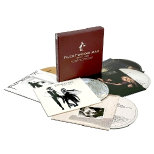 Korn - Nothing cd/lp
Sonata Arctica - Talviyo cd/cd digi/2lp coloured
Sons of Apollo - Live with the Plovdiv psychotic symphony cd/dvd
Tarja - In the raw cd/lp/boxset
Entombed A.D. - Bowels of earth cd/2lp
Within Temptation - Black symphony 3lp coloured vinyl
Hammerfall - Dominion
metal/sympho/prog/punk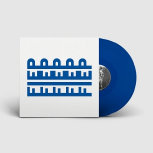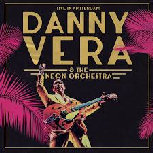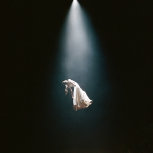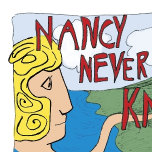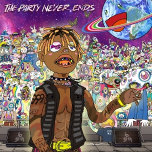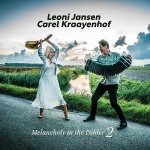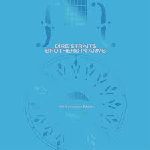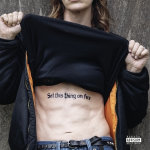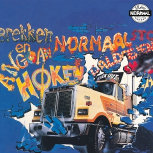 1 november
Cannibal Corpse - Nug so vile cd/lp/lp coloured/picture disc
Cold war kids - New age norms 1 cd/lp
Cradle of filth - Cruelty and the beast -remix- cd/lp
Doors - Soft parade 4cd|
Judy Blank - Morning after 10" vinyl
Lagwagon - Railer cd/lp
Marillion - Afraid of sunlight 5cd/5lp
Mary J. Blige - herstory cd/lp
Mick Jagger - lp reiisues
Novembers doom - Nephilim Grove cd/2cd/2lp/4lp/2lp coloured
R.E.M. - Monster 25th anniversary edition 2cd/lp/2lp/6cd
Ruben Hoeke Band - All saints cd/lp
8 november
Agnostic Front - Get loud! cd/lp/picture disc
Flower Kings - Waiting for miracles cd/lp
Gene Clark - No other cd/2cd deluxe/lp/7lp boxset
Lais - 25 jaar Lais
Madonna - Coloured vinyl reissues
Shawn Lee - Shawn Lee Rides Again cd/lp
Simply red - Blue eyed soul cd/2cd/lp/lp coloured vinyl
Slayer - Repentless killogy 2cd/2lp/pd/bluray
Sparks - Past tense(the best of) 2cd/3cd deluxe
15 november
Bonnie Prince Billy - I made a place cd/lp
David Bowie - Conversation piece Boxset 5cd+book
David Bowie - Space oddity (2019 mix) cd/lp
K3 - Dromen cd+dvd/lp coloured
Kensington - Time
Motions - Recorded cd/lp coloured
Ronnie Wood with his will - Mad lad a tribute to Chuck Berry cd/lp/2lp deluxe
Snoop Dogg - R & G 2lp
Various - Hitzone best of 2019
Various - Knuffelrock 2020
22 november
Bob Dylan - His ultimate collection lp
Lindemann (Rammstein frontman) - F +M cd/cd special edition/lp
Tygers of Pan Tang - Ritual cd/lp/lp coloured
29 november
Bruce Springsteen - Western stars 7' single
Pink Floyd: The Later Years 1987-2019 18 disc boxset/highlights cd/highlights 2lp
Prince - 1999 cd/2cd/2lp/6cd/ boxset4lp/11 lp boxset
Various - Radio 10 top 4000 (2019)
Who - Who cd/cd deluxe/lp
6 december
Blackberry Smoke - Homecoming (Live in Atlanta) 2cd/3lp
10 januari
Big moon - Walking like we do cd/lp/lp coloured
17 januari
Bombay Bicycle club - Everything else has gone wrong cd/lp/2lp deluxe
Gabrielle Aplin - Dear happy cd/lp
Halsey - Manic cd/lp
31 jan
Isobel Campbell - There is no other.cd/lp
7 februari
Green Day - Father of all motherfuckers cd/lp
21 februari
Nioneteen seventy-five - Notes on a conditional form cd/lp
verder..
Milos Karadaglic - Sound of silence
Kronos Quartet - Sun rings
Anne-Sophie Mutter - Across the stars
Camiel Boomsma - Innermost side -unfold-
klassiek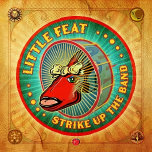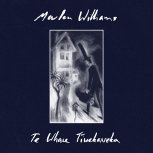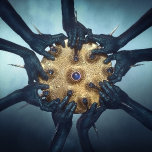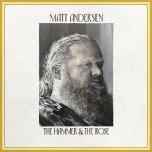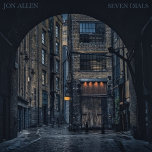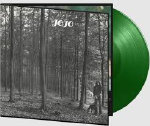 Braindogs - Real live brains
Cult - Sonic temple 30th anniversary 2cd/3lp+mc
Highwomen - Highwomen
Lumineers - III 2lp
Mike Tramp - Stray from the flock 2lp coloured
Wulf - This is Wulf
ZZ Top - Goin' 50 3cd
18 september
Agonist - Orphans cd/lp
Anna Ternheim - A space for lost time cd/lp
Andrew Combs - Ideal man cd/lp
Armin van Buuren - Intense lp coloured vinyl
As I lay dying - Shaped by fire cd/lp
Avenged sevenfold - Hail to the king 2lp Picture disc
Blink 182 - Nine cd/lp
Brittany Howard - Jaime cd/lp
Bruce Cockburn - Crowing Ignites
Camel - Live at the Royal Albert Hall 2cd/dvd/bluray
Danny Bryant - Means of escape cd/lp
Disturbed - Believe - lp picture disc
Donny Hathaway - These songs for you live! cd reissue
Dream theater - Distance over time 2cd tour edition
Dr. Hook - Collected 2lp
Efterklang - Altid Sammen
Fischer-Z - Swimming In Thunderstorms lp
Frank Carillo - Miles to go
Giant Sand - Recounting the Ballads of thin line men
Golden Earring - Fully naked 3lp zwart vinyl
Golden earring - Live 2lp coloured vinyl
Grateful dead - Saint of circumstance 3cd/5lp
Hiss golden messenger - Terms of surrender cd/lp/lp coloured
Keane - Cause and effect cd/lp/lp coloured
Kinderen voior kinderen - Deel 40: Reis mee!
Knight Area - D-Day
Liam Gallagher - Why me? Why not cd/cd deluxe/lp/lp oloured Indie only
Lil' Kleine - Het album cd/cd deluxe/lp
Massive attack - Mezzanine remix lp coloured
Mercy John - Cruel love 10"
Michael Schenker Fest - Revelation cd/2lp
My chemical romance - Danger days ;[ picture disc
Ramones - It's alive 2lp/Boxset anniversary edition
Raphael sadiq - Jimmy Lee
Red hot chili peppers - Californication Picture disc
Robbie Robertson - Sinematic cd/2lp
Serj Tankian - Elect the dead 2lp coloured
Slash - Living the dream live cd+dvd/cd+blu-ray/3lp/3lp coloured
Toy Dolls - Episode XIII
Vortex - Them witches -anniversary edition- cd/lp
Zac Brown Band - Owl cd/lp
20 september
A-Ha - Lifelines / <inor earth, major sky deluxe edition
Analogues - Abbey Road Relived cd/lp
Arthur & Lucas Jussen - Bach
Beatles - Abbey road 50th anniversary edition cd/2cd/4cd boxset/lp/2lp/3lp/Picture disc
Beth Hart - War in mind cd/cd digi/2lp/2lp coloured
Bill Evans - East end cd/lp
Bob Marley - In dub lp
Boy & Bear - Suck on light cd/lp
Captain Beefheart - Magneticism II cd/lp
Charles Aznavour - L'album De Sa Vie 50.. 3cd
Dana Winner - Dana Winner 30
Elvis Presley - De Elvis 100 4cd
Frank van Etten - Onverslaanbaar
Harrie Jekkers - Later is begonnen en vroeger komt nog 1 keer terug cd+dvd
Hennie Vrienten - Tussen de regels
Ibrahim Malouf - S3ns cd/lp
Iggy Pop - New values lp coloured
Joost Dijkema - Time thief cd/lp )Instore optreden 5 oktober om 14:30!)
Ludovico Einaudi - Seven days walking cd/cd limited
Michaela Anne - Desert dove cd/lp coloured
Mystery jets - Billion heartbeats cd/lp
Opeth - In cauda venenum 2cd/2lp (Englis version / Swedish version)/2lp indie only/4lp+22cd+bluRay boxset coloured vinyl
Philip Kroonenberg - Some more time cd/lp
Steve Howe trio - New frontier cd/lp
Stray Cats - Runaway boys 2cd/2lp.boxset
Suzan & Freek - Gedeeld door ons ltd cd
Thunder - Greatest hits cd/lp
Tim Grimm - Heart land again
Todd Rundgren - Runt / Todd lp reissues coloured vinyl
27 september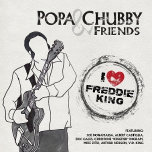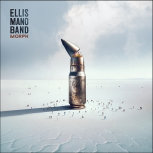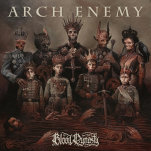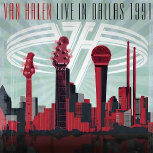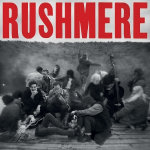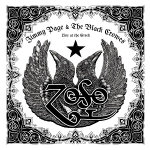 Angel Olson - All mirrors cd/lp/lp coloured
Avett brothers - Closer than together
Beastie Boys - Paul's boutique anniversary edition lp
Beastie Boys - Root Down -Ep- cd/lp
Bonnie Bishop - Walk
Bob Dylan - Top 40
Chicago - Chicago christmas cd/lp
Darkness - Easter is cancelled cd/lp
Epica - Design your universe (Gold edition) 2cd/lp
Flying Colors - Third degree cd/3cd/2lp/2lp coloured
Focus - At the rainbow lp coloured
Helloween - United alive 3cd/3dvd/5lp
Henny Vrienten - Tussen de regels lp
Jaap van Zweden - Julia Wolfe: Fire In My
Jan Henk de Groot - De wolf is trug ( instore optreden 4 oktober om 19:30u.!)
Joshua Radin - Here, right now cd/lp
Laughing stock - Sunrise cd/lp
Los Lobos - Llego Navidad
Mika - My name is Michael Holbrook
Mooon - Safari cd/lp
North Mississippi Allstars - Up and Rolling cd/lp
Og3ne - Straight to you digi
Penguin cafe - Handfuls of night cd/lp
Ry Cooder - Chicken skin music lp coloured
Simple Minds - Live in teh city 2cd/4cd/4lp
Sparks - Past tense, the best f cd/lp
T-Rex - Dandy in the underworld 3cd/2 12' coloured
Various - De tijd van toen
Various - Keeping the faith 1 /2 2lp
Whitesnake - Slip of the tongue 2cd/2lp/boxset
Wilco - Ode to joy cd/lp/lp indie coloured
Within temptation - An acoustic night lp coloured
4 oktober
Allah Las - Lahs cd/lp/lp coloured indie only
Big Thief - Two hands cd/lp/lp coloured (Indie only)
Booker T & the MG's - Complete Stax singles vol. 1 cd/lp
Clash - London calling 2cd/2lp 40th anniversary edition
Creed - Human clay 2lp
David Bowie - VH1 storytellers 2lp
Dip - H-Camp meets LO-FI cd/lp coloured
Dream theater - Pull me under 12"picture disc
Easybeats - Volume 3 lp coloured
Elbow - Giants of all sizes cd/lp
Elvis - From Elvis in Memphis lp coloured
Freddie Mercury cd en lp reissues
Herman van Veen - Weihnachtslieder
Karl Jenkins - Misere: Songs of Mercy and
Kurt Vile - Childish Prodigy lp+7"-
Lacuna Coil - Black Anima cd/2cd/2lp
Nona - Nona cd/lp
Peter Green - Kolors lp coloured
R+ - Last summer cd/lp
Rush - Clockwork angels tour 5lp
Specials - Same 40th anniversary edition 2lp
Steve Miller Band - Welcome to the vault 3cd/dvd
Steve Miller Band - Selecrions from the vault cd/lp
Ufo - Phenomenom 3cd/2lp
Vanden Plas - Ghost Xperiment awakening cd/lp
Various - Hitzone 91
Velvet revolver - Contraband lp coloured
11 oktober
Airbourne - Boneshaker cd/lp
Alcest - Spiritual instinct cd/lp/lp+cd
Anthony Philips - Strings of light 2cd+dvd
Bruce Soord - All this will be yours cd/lp
Celtic woman - Magic of christmas
Cigarettes After Sex - Cry cd/lp
Editors - Black gold -Best of- cd/2cd deluxe/2lp/2lp coloured
Foreigner - Double vision: Then and now cd+dvd/cd+blu-ray/2lp
Frank Zappa - Halloween 73 cd/4cd
Harry Connick jr. - True love: a celebration of Cole Porter
Jackson 5 - Greatest hits (Quad mix) lp
James Blunt - Once upon a mind cd.lp coloured
Jan Akkerman - Close beauty cd/2lp coloured vinyl
Joe Bonamassa - Live at the Sydney Opera cd/2lp/2lp coloured
Johnny Cash - Bootleg 1 / Bootleg 2 3lp reissues coloured vinyl
kelly Family - 25 years later lp
King Crimson - In the court of the Crimson King cd+blu-ray
Kinks - Arthur or the rise and fall of the British empire 2cd/2lp/boxset
Lucky Peterson - 50 - Just Warming Up! cd/lp
Magoria - Jtr1888
Mayhem - Daemon cd/lp
Michael Kiwanuka - Kiwanuka cd/cd deluxe/2lp
Mikal Cronin - Seeker cd/lp
Motorhead - 1979 9lpBox Set
Motorhead - Bomber / Overkill 40th anniversary 2cd/3lp
Neil Young & Crazy Horse - Colorado cd/lp
OST - Quinten Tarrantino's once upon a time in Hollywood 2lp/2lp coloured
Ost - Rock 'n roll high school lp coloured
Outsiders - C.Q. Mythology lp coloured
Paul Young - No parlez lp coloured
Phil Campbell - Old lions still roar cd/lp
Rick Astley - Best of me 2cd/2cd deluxe/2lp coloured
Ringo Starr - What;s my name cd/lp
Stereophonics - Kind cd/cd deluxe/lp
Steve Hackett - Genesis revisited band & orchestra 3cd
Sunn O))) - Pyroclasts lp/lp coloured
Underworld - Drift songs
White lies - To lose my life 10th anniversary edition 2cd/lp/2lp
25 oktober
Vervolg verwachte release
Alter bridge - Walk the sky cd/2lp/2lp coloured
Black Stone Cherry - Black to blues 2 ep/12'
Buddy Guy &Junior Wells - Drinkin' tnt lp coloured
Chemical Brothers - Surrender anniversary edition 2cd/3cd+dvd
Chris Rea - Deluxe cd reissues
Cure - Curaetion -Annivers- dvd/bluray
Etta James - Collected 3lp coluored vinyl
Fleetwood Mac - Before the beginning 3cd/3lp
Foals - Everything not saved will be lost part 2 cd/lp/lp coloured (Indie only)
Geike - Lost in time cd/2lp
Hannah Wilson & the affirmation = 50 foor woman cd/lp
Jan Garbarek/Hilliard Ensemble - Remember me, my dear
Jethro Tull - Stormwatch 4cd+2dvd
Jewel - Joy: a holiday collection lp
Jimmy eat world - Surviving
Kraak & smaak - Pleasure centre cd/2lp
lee Perry - Roast fish collie weed corn bread
Life of Agony - Sound of scars cd/lp
Louise - Heavy love cd/lp
Magpie salute - high water II cd/lp/lp coloured
Mark Lanegan band - Somebody's knocking cd/lp coloured
Marvin Gaye - What's Going On -Live- cd/lp
Patrick Watson - Wave cd/lp/lp indie only
Rembrandts - Via satellite cd/lp
Roy Orbison - Black & White night 2lp
Stephen Bishop - We talk about it later in the car cd/lp
Stiff little fingers - Inflammable Material lp ltd
Stone Temple Pilots- Purple anniversary edition
Tamino - Amir 2cd deluxe
Various - Kidszone 2019
Various - Leukste kidshits van 2019
Various - Christmas #1 hits lp
Wouter Planteijd - Bullhorn cd/lp
18 oktober
Vervolg verwachte releases