Brainpower - Bars - Best Of / Door Merg & Brain 2lp coloured vinyl reissues
Various - Summer of Soul (Or When the Revolution Could Not Be Televised)
Charlie Lownoise & Mental Theo - Charlottenburg lp coloured
Big Sean - Finally Famous 2lp
Stevie Wonder / Various - Many Faces of Stevie Wonder 2lp Coloured vinyl
Aretha Franklin - Sparkle lp coloured Vinyl
Horace Andy - King Tubby Tapes 2lp
Nas - King's Disease Ii
Jackson 5 - Abc lp
Aretha Franklin - Unforgettable - Tribute To Dinah Washington lp coloured vinyl
Aretha Franklin - Yeah!!! lp coloured vinyl
Lee -Scratch- Perry - Jamaican E.T. 2lp reissue
Bill Withers - His Ultimate Collection lp coloured Vinyl
Earth, Wind & Fire - Their Ultimate Collection lp coloured Vinyl
Son Volt - Straightaways lp
Kiefer Sutherland - Bloor Street cd/lp/lp coloured
Jacob Bryant - Bar Stool Preache cd/lp
Juice Newton - Angel Of The Morning - The Very Best Of cd/lp
Eliza Gilkyson - Songs From The River Wind
John Denver - His Ultimate Collection lp coloured Vinyl
Johnny Cash - Johnny Cash, At The Carousel Ballroom, April 24, 1968 2lp limited
Eric Gales - Crown cd/2lp coloured vinyl
John Mayall - Sun Is Shining Down
Muddy Waters - Hard Again lp coloured vinyl
Lady Blackbird - Black Acid Soul lp
John Coltrane Quartet - Crescent lp reissue
Keb'Mo' - Good To Be...
Tinsley Ellis - Devil May Care cd/lp coloured vinyl
Carolyn Wonderland - Tempting Fate lp
Sons Of The Sun - Sons Of The Sun
New Cool Collective - Yunikon lp
Nina Simone - Her Ultimate Collection lp coloured Vinyl
Seasick Steve - Blues In Mono cd
Lenny Kuhr - Lenny Kuhr
Herman Van Veen - Dat Kun Je Wel Zien Dat is Hij lp coloured vinyl
Ernst Jansz - Live In Tijden Van Corona cd
Normaal - 2020/1 lp coloured vinyl
Claudia de Breij - Hier Ben Ik
nieuwe releases
dance/soul/r&b/rap/reggae
Country/americana/folk
blues/jazz/jazzrock
nederlandstalig / dialect



verwacht

| Assortiment | Contact | Genres | Navigatie |
| --- | --- | --- | --- |
| cd's | Meint Veningastraat 132 | pop/rock | home |
| vinyl lp's (nieuw en 2e hands) | 9601KJ Hoogezand | hard rock / heavy metal | nieuw / verwacht |
| vinyl singles (nieuw en 2e hands) | tel: 0598-392551 | soul / dance / r & b / reggae | webshop |
| dvd's | | blues / jazz | geschiedenis |
| miniatuurgitaren | Openingstijden: | folk / country & western | contact |
| gitaarsnaren | ma: 13:00u-18:00u. | populair (Nederlandstalig etc.) | foto's / films |
| platenspelers | di: 9:00u-12:00u / 13:00u-18:00u | Groningstalig / dialect | |
| pick-up naalden | wo: 9:00u-12:00u / 13:00u-18:00u | klassiek | |
| nationale entertainmentcard | do: 9:00u-12:00u / 13:00u-18:00u | | |
| accessoires | vrij: 9:00u-18:00u | | |
| | za: 9:00u-17:00u | | |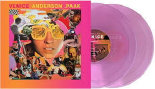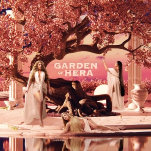 Volg ons op:

Steve Vai - Inviolate
Uriah Heep - Salisbury/ Very 'Eavy, Very 'Umble picture Discs, reissues
Steel Panther - Balls Out 2lp reissue
Sonata Arctica - Acoustic Adventures - Volume One cd/2lp/2lp coloured
Kissin Dynamite - Not The End Of The Road cd/lp
Kreator - Violent Revolution 2cd/2lp reissue
Dream Theater - Lost Not Forgotten Archives: the Majesty Demos (1985-1 cd/2lp+cd/2lp+cd coloured vinyl
Wiegedood - There's Always Blood At the End of the Road cd.2lp
All That Remains - Fall of Ideals lp reissue
Emigrate - Persistence Of Memory lp
Giant - Shifting Time cd/lp
Morbid Angel - Domination cd reissue
Gathering - Mandylion lp reissue coloured vinyl
Out Of This World - Out Of This World 2cd/2lp coloured
King's X - Faith Hope Love 2lp coloured Vinyl
Accept - Russian Roulette lp reissue
Savatage - Fight For The Rock lp+10' limited reissue
Gathering - How To Measure A Planet / Nighttime Birds lp reissues
Slayer - Haunting The Chapel lp coloured vinyl
Hard rock / Heavy metal/ Prog
11 maart
Bryan Adams - So Happy It Hurts
Gillian Welch & David Rawlings - All The Good Times 2lp
18 maart
Santana - Blessings And Miracles 2lp
Suffocation - Live In North America 2lp
25 maart
Matt Goss - Beautiful Unknown cd/lp
Sea Girls - Homesick cd/cd deluxe/lp/lp coloured
22 april
Lou Reed And Kris Kristofferson - Bottom Line Archive Series 3lp
Stromae - Multitudes cd/lp/lp coloured
29 april
Frank Boeijen - Subliem Gebaar lp coloured vinyl
Various - Broken Hearts & Dirty Windows: Songs Of John Prine, Vol. 2 lp/lp coloured vinyl
6 mei
Bedouine - Waysides lp
U.D.O. - Game Over 2lp coloured
13 mei
Five Finger Death Punch - American Capitalist lp coloured vinyl, 10th Anniversary
20 mei
John Mellencamp - Strictly a One-Eyed Jack lp
Steve Vai - Flex-Able: 36Th Anniversary cd/lp coloured
27 mei
Cranberries - Stars: Best Of 1992-2002 2lp Reissue
Nirvana - Nevermind 8lp+7' single boxset
Liam Gallagher - C'Mon You Know cd/cd deluxe/lp
1 juli
Cemetery Sun - Ascension cd/lp coloured
26 augustus
Heather Nova - Other Shores cd/lp coloured
30 september
Various - Holidays Rule 2lp coloured vinyl
Release onbekend:
Eddie Vedder - Earthling cd deluxe/lp
Weeknd - Dawn Fm lp
verder..
Ludovico Einaudi - Underwater cd/2lp
Ernst Jansz - Chopin En Andere Stukken cd
Nusrat Fateh Ali Khan - Shahbaaz cd/lp reissue
Bert Visscher - Hij Wordt Vanzelf Moe dvd
Wiener Philharmoniker - New Year's Concert 2022 cd
Elvis Presley - Mono To Stereo - The Complete Rca Studio Masters 1956 2cd
Diversen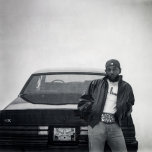 Releasedata onder voorbehoud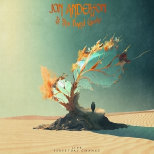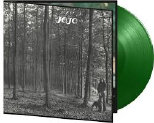 Various - Nineties/Zeroes/Tens Collected 2lp's coloured vinyl
Various - Alle 13 Goed! lp coloured vinyl
Compilatie albums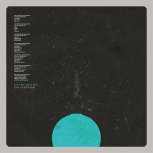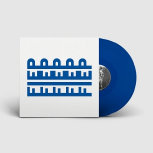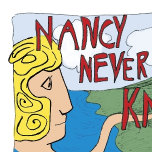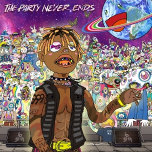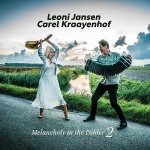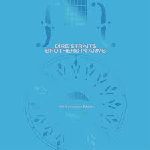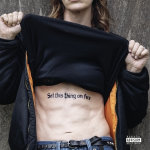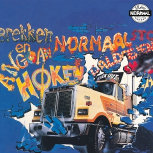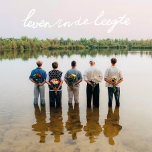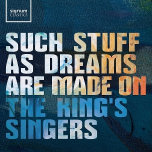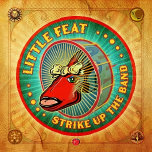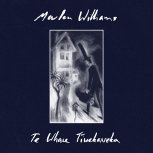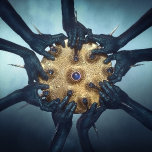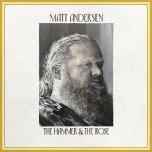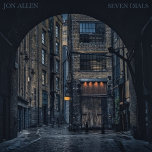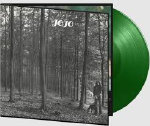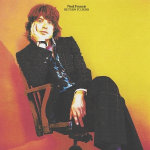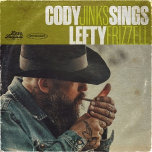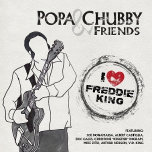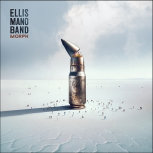 Diversen
Diversen
Weeknd - Dawn Fm cd/cd alternative cover
VanderLinde - Muy Rico cd/lp
Jethro Tull - The Zealot Gene cd/2cd+bluray/boxset/2lp+cd
Eels - Extreme Witchcraft lp
Madrugada - Chimes At Midnight cd/lp/2lp
De Dijk - 40 Jaar De Dijk 23cd
St. Paul & the Broken Bones - Alien Coast lp
Ghost - Hunter's Moon 7' vinyl single
Tori Amos - Ocean To Ocean 2lp
Lucinda Williams - You Are Cordially Invited...A Tribute To The Rolling Stones cd/lp
Dolly Dots - Forever 2lp
Slade - Slade Alive! lp coloured Vinyl
Steven Wilson - Get All You Deserve 2cd+bluray
New Musik - From a To B 2lp coloured vinyl
Hanson - Against The World lp/lp coloured
De Dijk - 40 Jaar (Het Beste Van Nu Tot Toen) 2lp zwart vinyl
Paul Young - Secret of Association 2lp coloured vinyl
Elvis Costello & The Imposters - Boy Named If 2lp
Burial - Antidawn cd/lp
P.J. Harvey - Let England Shake - Demos cd/lp
Blaudzun - Lonely City Exit Wounds cd/lp/lp coloured
Aurora - Gods We Can Touch cd/2lp
Syml - Sacred Spaces lp coloured Vinyl
Chris De Burgh - Legend Of Robin Hood 2lp coloured vinyl
Band Of Horses - Things Are Great cd
John Mellencamp - Strictly a One-Eyed Jack cd
Brian Setzer - Gotta Have The Rumble lp
Years & Years - Night Call cd/cd deluxe/lp
Ben Howard - Every Kingdom lp coloured Vinyl
Cemetery Sun - Ascension cd
Adrian Borland - 2 Meter Sessions 2lp
Golden Earrings - On The Double 2lp reissue
Lumineers - Brightside cd/lp
Level 42 - Forever Now lp
Band - Cahoots - 50th Anniversary boxset
Comeback Kid - Heavy Steps cd/lp coloured
Tony Joe White - Train I'm On cd reissue
Twenty One Pilots - Vessel lp coloured Vinyl
Miles Kane - Change The Show cd/lp/lp coloured
Palace - Shoals cd/lp
Jamiroquai - Travelling Without Moving 2lp25th anniversary, coloured vinyl
Vangelis - Albedo 0.39 lp
Pip Blom - Welcome Break cd
Rolling Stones - Hot Rocks 2cd 50th anniversary edition
Cheap Trick - Complete Epic Albums Collection 14cd
Wombats - Fix Yourself, Not The World cd/lp coloured
Frank Boeijen - Subliem Gebaar
Dma's - Mtv Unplugged Live 2lp coloured Vinyl
Elvis Costello & The Imposters - Boy Named If cd
Cat Power - Covers cd/lp/lp coloured
Martina Topely Bird - Forever I Wait lp/lp deluxe
Bonobo - Fragments cd/2lp/2lp coloured
Jason Isbell And The 400 - Georgia Blue 2lp coloured
Acda & De Munnik - Naar Huis lp coloured vinyl
King Gizzard & The Lizard - Fishing For Fishies lp
Shakira - Laundry Service 2lp coloured
Dope Lemon - Rose Pink Cadillac
Patricia Kelly - Unbreakable cd limited fan edition
David Bowie - Toy (Toy:Box) 6X10" vinyl
Colin Blunstone - One Year 2lp 50th anniversary
Hawkwind - Live Chronicles 2cd
Belinda Carlisle - Nobody Owns Me lp coloured vinyl
Faces - Live At The Marquee 1970 lp
Jesse Malin - Sad And Beautiful World 2lp
Les Robots - 12 Favorites From Planet Earth cd/lp
Porcupine Tree - Signify 2lp reissue
David Bowie - Hunky dory lp picture disc, 50th anniversary
Wies - Het Is Een Wies lp
Diversen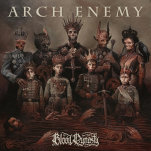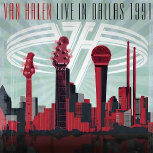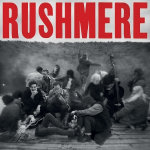 Diversen
Diversen
Diversen
Diversen
Ad Vanderveen - Candle To You cd
Airbag - A Day In The Studio/Unplugged In Oslo 2lp+dvd coloured vinyl
Alan Parsons Project - Eye In the Sky 2lp Mobile Fidelity
Al Green - Greatest Hits lp coloured Vinyl
Bill Callahan & Bonnie 'Prince' Billy - Blind Date Party 2cd/2lp
Buckingham/Nicks - Never Going Back Again lp
Dion - Stomping Ground lp
Doodswens - Lichtvrees lp
Eels - Extreme Witchcraft cd
Elvis Presley - Like A Black Tornado - Live At Boston Garden 1971 cd digibook

Elvis Presley - From Elvis In Memphis 2cd Reissue
Elvis Presley - Las Vegas International Presents Elvis - Final Rehearsal lp
Gavin Harrison - Sanity & Gravity cd/lp Reissue 25th anniversary
Ghost - Hunter's Moon 7' coloured vinyl
Gregory Porter - Still Rising 2lp
Hawkwind - Sonic Attack 2lp 40th Anniversary
Jeff Tweedy - OST - Chelsea Walls cd
John Lodge - Royal Affair And After cd
Josephine Foster - Godmother cd/lp
King Jammy - Destroys The Virus With Dub cd/lp
Lynch Mob - Smoke & Mirrors cd/lp coloured
Magnum - Monster Roars lp coloured
Marvin Gaye - What's Going On 2lp
Marie Osmond - Unexpected cd limited edition
Paul Draper - Cult Leader Tactics cd/lp/3cd+dvd
Peter Tosh - Live At My Father's Place lp
P.J. Harvey - Let England Shake lp reissue
Poco - One Night In Nashville cd/lp
Rhapsody Of Fire - Glory For Salvation 2lp coloured
Savoy Brown - Blues, Balls & Boogie
Sean Webster - Three Nights Live cd
Sound - Will And Testament / Starlight 2lp
Sweet - Level Headed Tour Rehearsals 1977 lp
Diversen
29 januari
Animal Collective - Time Skiffs cd/2lp/2lp coloured
Bastille - Give Me The Future cd/lp
Big Big Train - Welcome To the Planet cd/lp
Big Mama Thornton - Sassy Mama - Live At the Rising Sun Celebrity Jazz Club cd/lp
Billy Bragg - Million Things That Never Happened lp/lp coloured
Black Country, New Road - Ants From Up There 2cd/2lp coloured/4lp
Colbie Caillat - Coco lp
Daniel Hope - America
Elvis Costello & The Imposters - Boy Named If 2lp coloured
Ethiopians - Reggae Power lp reissue
Fair To Midland - Fables From a Mayfly: What I Tell You Three Times is 2lp 15th anniversary
Falco - The Sound of Musik cd/2lp
Hollis Brown - In the Aftermath cd/lp
Janis Ian - Light At The End Of The Line
J. Cole - Off-Season lp coloured vinyl
Jennifer Lopez & Maluma - Marry Me (Original Motion Picture Soundtrack)
Joe Ely - Silver City
John Lodge - Royal Affair And After lp coloured Vinyl
Josh Ritter - Sermon On The Rocks lp coloured vinyl
Jp Cooper - She cd/lp
Korn - Requiem cd/lp/lp coloured
Lady Gaga - Dawn Of Chromatica lp coloured vinyl
Lemmy - Ultimate Fan Collection 4cd
Magnum - Magnum Ii lp special Mirror Sleeve
Natalie Cole - Unforgettable...With Love cd/lp reissue
New Musik - Anywhere 2lp coloured vinyl
Nina Simone - Feeling Good: Her Greatest Hits And Remixes 2cd
Paul McCartney & Wings - Wild Life lp half speed, 50th Anniversary Edition
Rob De Nijs - Tegen Beter Weten In 32cd Box
Rodney Crowell - Triage lp -signed, coloured vinyl-
Saxon - Carpe Diem cd/lp
Slow Show - Still Life cd/lp coloured vinyl
Vangelis - Mythodea 2lp coloured vinyl
Wild Feathers - Alvarado lp
Wild Rivers - Sidelines cd/lp coloured
Wovenhand - Silver Sash cd/lp/lp coloured
Diversen
4 februari
pop / rock
Amos Lee - Dreamland cd/lp
Brent Cobb - And Now, Let's Turn To Page... cd/lp
Eddie Vedder - Earthling cd
Eric Gales - Middle Of The Road lp coloured vinyl
Frank Turner - Fthc cd/lp
Jeff Tweedy - OST - Chelsea Walls 2lp
Joe Ely - Full Circle: The Lubbock Tapes 2lp
Madeleine Peyroux - Careless Love lp reissue
Pip Blom - Welcome Break lp
Pino Palladino & Blake Mills - Notes With Attachments lp
Slash - 4 (Feat. Myles Kennedy and the Conspirators cd/lp/cd+mc/boxset/lp coloured (Indie only)
St. Paul & the Broken Bones - Alien Coast cd
Teskey Brothers - Live At Hamer Hall 2lp
Third Eye Blind - Our Bande Apart lp
Various - Broken Hearts & Dirty Windows: Songs Of John Prine, Vol.2 cd
Various - Greatest Dance Hits Of The 80's.90's, 00's, lp's coloured
Diversen
11 februari
Amy Macdonald - This Is The Life 10' vinyl single
Annihilator - Metal Ii cd/2lp/2lp coloured
Pink Floyd - P.U.L.S.E. Restored & Re-Edited 2dvd/2blu-ray Slipcase With Led
Prins, De Munnik & Den Tex - De Vertalingen cd/lp
White Lies - As I Try Not To Fall Apart cd/lp/lp indie only coloured
Diversen
18 februari
Dennis Kolen - Wilderness cd/lp
Golden Earring - Moontan 2lp coloured vinyl
Lp - Churches 2lp
Robert Glasper - Black Radio Iii cd/lp
Sturgill Simpson - Ballad Of Dood & Juanita lp coloured vinyl Includes print
Various - Greatest Dance Hits Of The 80's.90's, 00's, lp's coloured
Various - Pokemon 25: The Album
Diversen
25 februari
Band Of Horses - Things Are Great lp/lp coloured
Bintangs - These Hands -Bintangs 60 Jaar! 1961-2021 lp
Coral - Coral 2cd/2lp/2lp coloured reissue
Sabaton - War To End All Wars cd/2cd/cd digibook/lp
Stereophonics - Oochya! cd/lp
Diversen
4 maart