Diggy Dex - Carrousel cd/lp
Royksopp - Lost Tapes cd/2lp
Bob Marley & The Wailers - Capitol Session '73 2lp/dvd
Isley Brothers - Givin' It Back LP reissue -Coloured vinyl-
Isley Brothers - 3 + 3 LP reissue -Coloured vinyl-
Dmx - Exodus cd Limited Edition
Corinne Bailey Rae - Corinne Bailey Rae lp reissue
Southern Avenue - Be The Love You Want cd.lp
Lee Perry - Roast Fish Collie Weed & Corn Bread lp reissue coloured vinyl
Jungle - Loving in stereo cd/lp coloured vinyl
Snelle - Beetje Bij Beetje lp reissue coloured vinyl
Various - Motown Collected 2lp coloured vinyl
Joe Ely - Full Circle: The Lubbock Tapes cd
Charley Crockett - Music City Usa 2lp + signed print
David Ferguson - Nashville No More cd/lp
Kacey Musgraves - Star-Crossed
Tim Grimm - Gone
Bela Fleck - My Bluegrass Heart
Emmylou Harris & The Nash - Ramble In Music City: The Lost cd/2lp
Garrett T. Capps - I Love San Antone
Sturgill Simpson - Ballad Of Dood & Juanita cd (Includes print)
Willie Nelson & Family - Let's Face The Music And Dance lp reissue coloured vinyl
Sierra Ferrell - Long Time Coming
Tyler Childers - Long Violent History lp
David Allen Coe - Biketoberfest '01: Live From the Iron Horse Saloon cd
Samantha Fish - Faster cd/lp
Colin Linden - Blow cd
Eric Bibb - Dear America cd/2lp
Pat Metheny - Side-Eye Nyc cd/2lp
Madeleine Peyroux - Careless Love 2cd reissue
Tom Principato - Tom Principato 50 Years Live
John Mayall - Rolling With The Blues 2cd
Muddy Waters - Montreux Years cd/2lp
Toby Lee - Aquarius 2cd
Sonny Clark - My Conception lp reissue
Robben Ford - Pure cd/lp
John Coltrane - Another Side Of cd
Herman Van Veen - Dat Kun Je Wel Zien Dat Is Hij boek + cd
Andre Hazes - 'n Vriend lp reissue coloured vinyl
Andre Hazes - Zo Is Het Leven lp coloured vinyl
Rowwen Heze - Dageraad 2lp reissue
Andre Hazes - Hazes 2 2lp coloured vinyl
Larkin Poe & Nu Deco Ensemble - Paint The Roses cd
Lindsey Buckingham - Lindsey Buckingham cd/lp/lp coloured
Paul Carrack - One On One cd
Rumer - Live From Lafayette cd
Ro-d-ys - Earnest Vocation lp coloured vinyl
Jose Gonzalez - Local Valley cd/lp/lp coloured
James Vincent Mcmorrow - Grapefruit Season cdlp/lp coloured
Bob Dylan - Springtime In New York: the Bootleg Series Vol. 16 2cd/2lp/boxset
Slowhand & Van (Eric Clapton and Van Morrison) - the Rebels 12" vinyl single
Genesis - Last Domino 2cd/4lp
Peter Maffay - So Weit
Doe Maar - Hees Van Ahoy lp coloured vinyl
Vandenberg - Complete Atco Recordings 1982-2004 4cd
Rufus Wainwright - Unfollow the Rules (the Paramour Session) lp
Staind - It's Been Awhile Live 2lp
Thundermother - Heat Wave 2lp coloured
Djurre De Haan - Monsters En Freaks, Indiepop Voor Beginners cd/lp
Jean-Michael Jarre - Welcome To the Other Side cd+bluray/lp
Chet Faker - Hotel Surrender cd/lp coloured (indie only)
Low - Hey What CD/LP coloured
Vaccines - Back In Love City cd/lp
Daniel Romano - Cobra Poems cd/lp
Golden Earring - Moontan 2cd expanded edition, remastered, digipak
David Hasselhoff - Party Your Hasselhoff lp
Pokey Lafarge - In The Blossom Of Their Shade
Golden Earring - Cut lp coloured vinyl-
Chris Jagger - Mixing Up The Medicine
Chrissie Hynde - Standing In the Doorway: Chrissie Hynde Sings Bob Dylan cd/lp
Who - Live In London, Paris and Felixstowe lp
Elvis Costello & the Attractions - This Year's Model cd/lp reissue
Elvis Costello & the Attractions - Spanish Model cd/lp
Marillion - Fugazi 3cd+bluray/4lp boxset reissue
Ufo - Force It 2cd/2lp deluxe/2lp coloured reissue
John Mellencamp - Good Samaritan Tour 2000 cd+dvd
Steve Hackett - Surrender of Silence cd/3lp+cd
Depeche Mode - Ultra - The 12" Singles 8 X 12inch boxset
La Belle Epoque - Volume 1 cd/lp
Robert Jon & The Wreck - Shine a light on me brother cd/lp/lp coloured (verloten 2 gesigneerde, genummerde foto's onder de kopers!)
Brandi Carlile - cd reissues
Spiritualized - Ladies and Gentlemen We Are Floating In Space cd/lp reissue
Suede - Coming Up lp coloured vinyl
Tesseract - Portals 2cd
Imagine Dragons - Mercury - Act 1 cd/cd deluxe/ lp + poster indie only/lp/cd + poster indie only
Bevis Frond - Little Eden 2cd/2lp coloured
Donny Osmond - Start Again
Bob Dylan - Blind Willie Mctell 7" vinyl single
Baba Ali - Memory Device
Gerry Rafferty - Rest In Blue
David Hasselhoff - Party Your Hasselhoff cd
Maneskin - Teatro D'ira - Vol.I lp coloured (eindelijk nieuwe voorraad!
Super Furry Animals - Rings Around The World 2lp Anniversary Edition
Matthew E. White - K Bay
Los Lobos - Native Sons lp coloured
Maneskin - Il Ballo Della Vita lp reissue coloured vinyl
Rory Gallagher - Rory Gallagher 2cd/3lp/4cd+dvd+book 50th anniversary
Lady Gaga - Born This Way The Tenth Anniversary cd 10th Anniversary
Porcupine Tree - Incident 2lp reissue
Chris De Burgh - Legend Of Robin Hood 2cd deluxe
Sevdaliza - Children of Silk 12" vinyl single coloured vinyl
Sevdaliza - Suspended Kid 12"vinyl coloured vinyl
Hooverphonic - Blue Wonder Power Milk Remixes 12"vinyl coloured cinyl
Van Der Graaf Generator 2cd+dvd reissues
Joe Satriani - Is There Love In Space? 2lp -Coloured vinyl-
Halsey - If I Can't Have Love, I Want Power cd/lp coloured (indie only)
T. Rex - Born To Boogie 7" vinyl single coloured / picture disc
Beach Boys - Feel Flows: The Sunflower & Surf's Up Sessions 69-71 2cd/2lp/4lp/5cd
Onerepublic - Human cd/cd deluxe
Candy Dulfer - Her Ultimate Collection lp
Frank Boeijen - His Ultimate Collection lp
Herman Brood - His Ultimate Collection lp
Hooverphonic - Their Ultimate Collection lp
Brian Setzer - Gotta Have The Rumble
Chvrches - Screen Violence cd/lp
Seether - Wasteland: the Purgatory
Kat von D - Love Made Me Do It cd/lp
Danko Jones - Power Trio cd/lp
New Order - Be A Rebel Remixed cd/2X12" vinyl single
Leprous - Aphelion cd/2lp+cd
Steve Gunn - Other You cd/2lp
Kissin' Dynamite - Living In The Fastlane - The Best Of 2cd
Supergrass - In It For The Money 2lp coloured vinyl reissue
Spice Girls - Wannabe 25 12" vinyl single Picture disc
Big Country - Buffalo Skinners 2lp Reissue
Kooks - Inside In, Inside Out 2cd/2lp reissue, 15th anniversary
Toyah - Posh Pop cd/2cd deluxe/lp coloured
Tre Burt - You, Yeah, You cd/lp
Allman Brothers Band - Bear's Sonic Journals: Fillmore East February (usa import)
Sloper (fgeat Cesar Zuiderwijk) - Pulverise cd/lp
Villagers - Fever Dreams cd/lp/lp coloured
Shannon & The Clams - Year Of The Spider cd/lp
Lorde - Solar Power lp / download set
Martha Wainwright - Love Will Be Reborn cd/lp
Olivia Rodrigo - Sour cd/lp
Jett Rebel - Pre-Apocalypse Party Playlist cd/lp/lp coloured vinyl
Ulver - Hexahedron - Live At Henie Onstad Kunstsenter cd/1lp coloured
Richmond Fontaine - We Used To Think Freeway Sounded Like a River -coloured vinyl-
Eric Clapton - Eric Clapton lp/4cd boxset Anniversary edition, remastered
David Crosby - For Free cd
Lissie - Catching A Tiger cd reissue
Bachman-Turner Overdrive - Collected 2lp
Sheryl Crow - Live From The Ryman And More 2cd/4lp
Jake Bugg - Saturday Night, Sunday Morning cd/lp coloured vinyl
De Staat - Wait For Evolution lp reissue coloured vinyl
Porcupine Tree - Recordings lp reissue, limited edition
Porcupine Tree - Fear Of A Blank Planet lp reissue
Chuck E. Weiss - Extremely Cool lp coloured vinyl
John Mellencamp - Good Samaritan Tour 2000 lp
Marianne Faithfull - Montreux Years cd/2lp
Hello Darlins - Go By Feel cd/lp
Killers - Pressure Machine
Dewolff - LP reissues coloured vinyl
Travis - 12 Memories lp/lp coloured vinyl
nieuwe releases
dance/soul/r&b/rap/reggae
pop / rock
Country/americana/folk
blues/jazz/jazzrock
nederlandstalig / dialect



verwacht

| Assortiment | Contact | Genres | Navigatie |
| --- | --- | --- | --- |
| cd's | Meint Veningastraat 132 | pop/rock | home |
| vinyl lp's (nieuw en 2e hands) | 9601KJ Hoogezand | hard rock / heavy metal | nieuw / verwacht |
| vinyl singles (nieuw en 2e hands) | tel: 0598-392551 | soul / dance / r & b / reggae | webshop |
| dvd's | | blues / jazz | geschiedenis |
| miniatuurgitaren | Openingstijden: | folk / country & western | contact |
| gitaarsnaren | ma: 13:00u-18:00u. | populair (Nederlandstalig etc.) | foto's / films |
| platenspelers | di: 9:00u-12:00u / 13:00u-18:00u | Groningstalig / dialect | |
| pick-up naalden | wo: 9:00u-12:00u / 13:00u-18:00u | klassiek | |
| nationale entertainmentcard | do: 9:00u-12:00u / 13:00u-18:00u | | |
| accessoires | vrij: 9:00u-18:00u | | |
| | za: 9:00u-17:00u | | |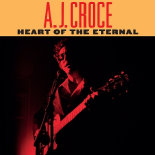 Volg ons op:

Carcass - Torn Arteries cd/2lp
Dream Theater - Lost Not Forgotten Archives: Master of Puppets - Live In Barcelona, 2002 cd/2lp+cd
Dream Theater - Lost Not Forgotten Archives: Train of Thought Instrumental Demos (2003) 2lp+cd coloured vinyl
Ozzy Osbourne - No More Tears 2lp reissue
Metallica - Metallica (black album) cd/2lp/3cd/boxset (2lp, picture disc, 3 live lp's, 14cd's + 6dvd's)
Gamma Ray - 30 Years Live 3cd/3lp/3lp+bluray
Iron Maiden - Senjutsu cd deluxe/3lp/3lp coloured vinyl (indie only)/boxset
Fleddy Melculy - And Just Niks For All cd/lp coloured vinyl
Lynch Mob - Elektra Years 1990-1992 2cd
Neal Morse Band - Innocence & Danger cd/cd+bluray/3lp+2cd boxset
Sepultura - Sepulquarta cd//2lp
Deep Purple - Live In London 2002 cd/3lp
Fear Factory - Aggression Continuum 2lp
Hard rock / Heavy metal/ Prog
26 november
Andre Hazes - Eenzame Kerst lp coloured viny-
Black Label Society - Doom Crew Inc.2lp/2lp coloured
Bluebirds - Great Big World lp
Boh Foi Toch - Veur Pauwen En Poeten lp
Dennis Kolen - Wilderness cd/lp
Jason Isbell And The 400 - Georgia Blue
K.D. Lang - All You Can Eat lp coloured vinyl
Rhapsody Of Fire - Glory For Salvation cd/2lp/2lp coloured/cd boxset
Sigur Ros - Med Sud I Eyrum Vid Spilum Endalaust 2lp
Trijntje Oosterhuis - Everchanging Times (Burt Bacharach Songbook Iii) lp
3 december
Bintangs - These Hands -Bintangs 60 Jaar! 1961-2021 lp
Doors - L.A. Woman (50th Anniversary Deluxe Edition) 3cd+lp
Paul Weller - An Orchestrated Songbook With Jules Buckley & The Bb cd/lp
Sturgill Simpson - Ballad Of Dood & Juanita lp coloured vinyl Includes print
10 december
Common - A Beautiful Revolution Pt.2 cd/lp
Paul Elstak - May The Forze Be With You lp coloured
17 december
Big Sean - Finally Famous 2lp
Normaal - 2020/1 lp coloured vinyl
28 januari
Charlie Lownoise & Mental Theo - Charlottenburg lp coloured
Various - Greatest Dance Hits Of The 00'S lp coloured
4 maart
Stereophonics - Oochya! cd/lp
releasedatum onbekend
Elvis Presley - Las Vegas International Presents Elvis - January Thru February 1970 2lp
verder..
Thijs Van Leer - Parce Que
Buena Vista Social Club - Buena Vista Social Club - 25Th Anniversary 2cd/2lp/2lp+2cd boxset 25th Anniversary
Andre Rieu - Live lp coloured vinyl
Ost - Jesus Christ Superstar 2cd/2lp/boxset
Janine Jansen - 12 Stradivari
Andrea Bocelli - Concerto: One Night In Central Park cd reissue 10th anniversary
Isabelle Faust/ Horwitz - Stravinsky: Die Geschichte Vom Soldaten
Jacques Brel - His Ultimate Collection lp
Helmut Lotti - Italian Songbook cd
Elvis Presley - Promised Land lp coloured vinyl
Diversen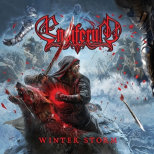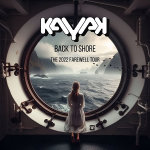 Releasedata onder voorbehoud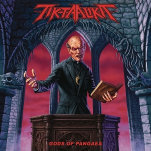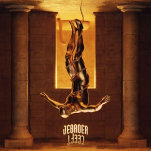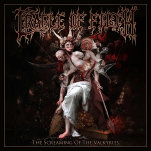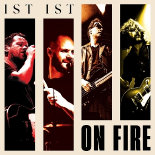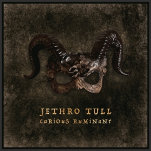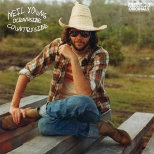 Various - Hitzone 99
Various - Masters of Hardcore Chapter Xliii
Various - Good Good Feeling! More Motown Girls
Various - Psychedelic Soul - Produced By Norman Whitfield
Armin van Buuren - A State Of Trance Forever
Various - Greatest Ever Decade: 90's 4cd
Compilatie albums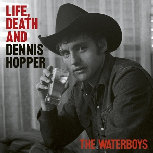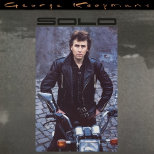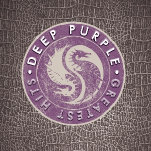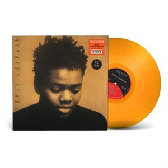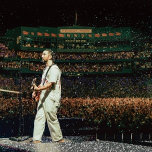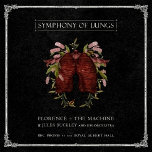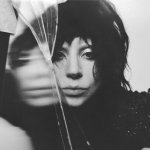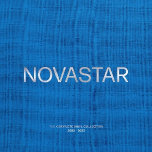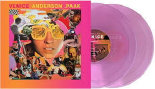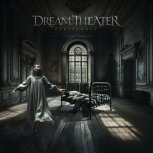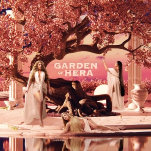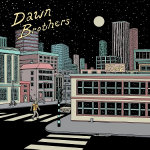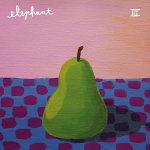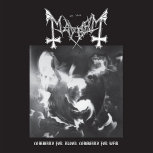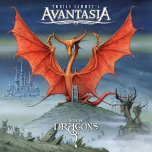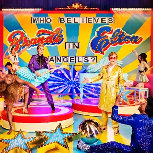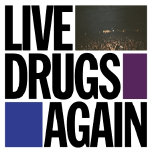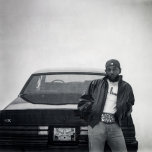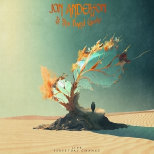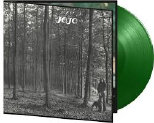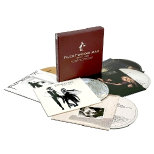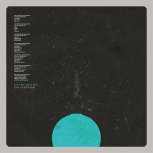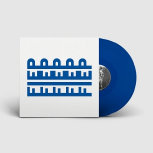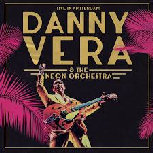 Alpha & Omega - Overstanding lp
Billy Idol - Roadside cd/lp
Bintangs - These Hands -Bintangs 60 Jaar! 1961-2021 cd
Bob Marley & The Wailers - Capitol Session '73 2lp coloured vinyl (levering vertraagd)
Grizzly Bear - Yellow House 2lp Reissue, Coloured vinyl
Felice Brothers - From Dreams To Dust lp
Jimmy Reed & Ronnie Wood - Mr Luck - Live At The Royal Albert Hall cd/2lp
King Tubby - Hometown Hi-Fi Dubplate Specials 1975-1979
Little Simz - Sometimes I Might Be Introvert 2lp coloured vinyl(levering vertraagd)
Nynke Laverman - Plant cd/lp
Rumer - Live From Lafayette 2lp coloured
Ryley Walker & David Grubbs - A Tap On The Shoulder cd/lp
Tommy Castro - A Bluesman Came To Town - A Blues Odyssey cd
22 september
Aretha Franklin - Aretha lp reissue
Armin van Buuren: A State Of Trance Year Mix 2020 2lp
Black Country Communion 2LP reissues in coloured vinyl
Black Sabbath - Sabbath Bloody Sabbath coloured vinyl
Black Stone Cherry - Kentucky lp reissue, coloured vinyl
Blancmange - Commercial Break cd/lp
Chameleons - Elevated Living 2cd+dvd reissue
Charles Mingus - Black Saint And The Sinner Lady lp reissue
Charles Mingus - Mingus Mingus Mingus Mingus Mingus lp reissue
Charley Crockett - Music City Usa cd
Chick Corea Akoustic Band - Live 2cd
Clive Nolan - Song of the Wildlands
Colin Linden - Blow lp
Cuby + Blizzards - Grolloo Blues 2cd/2lp (release 26 sept)
Dj Shadow - Endtroducing - 25Th Anniversary 2lp
Djurre De Haan - Monsters En Freaks, Indiepop Voor Beginnerslp coloured vinyl
Donald Fagen - Nightfly: Live cd
Douwe Eisenga - Open
Elvis Presley - Las Vegas International Presents Elvis - Final Rehearsal lp
Elvis Presley - Las Vegas International Presents Elvis - September 1970 2cd/lp
Gary Numan - Warriors lp Reissue, Coloured vinyl
Grand Funk Railroad - Collected 2lp
Helloween - Pink Bubbles Go Ape lp coloured vinyl
Jesse Malin - Sad And Beautiful World cd/2lp
Joanne Taylor Shaw - Blues Album cd
Joey Defrancesco - More Music cd/2lp
Johnny Cash - Johnny Cash, At The Carousel Ballroom, April 24, 1968 cd/2lp/2lp limited
Kinderen Voor Kinderen - Deel 42 - Wat Je Worden Wil
K3 - Tele-Romeo lp
Larry Carlton & Paul Brown - Soul Searchin'
Laura Veirs - Year Of Meteors lp coloured
Madeleine Peyroux - Careless Love 3lp
Malford Milligan & The Southern Aces - I Was A Witness cd/lp/lp coloured
Mamas Jasje - Spiegel
Marianne Faithfull - Kissin Time lp reissue
Motorhead - Overnight Sensation lp coloured vinyl
Natalie Imbruglia - Firebird cd/cd deluxe/lp
Normaal - Normale Verhale cd + boek
Pixies - Trompe Le Monde lp reissue coloured
Ringo Starr - Change The World
Robbie Williams - I'Ve Been Expecting You/Life Thru A Lens lp reissues
Saxon - Denim And Leather lp coloured vinyl
Sharon Corr - The Fool & The Scorpion cd/lp
Sly & The Family Stone - Best Of 2lpcoloured vinyl
Steely Dan - Northeast Corridor: Steely Dan Live
Stranglers - Dark Matters
Sufjan Stevens - Convocations cd/5lp
Sufjan Stevens & Angelo De Augustine - Beginner's Mind cd/lp/lp coloured
Third Eye Blind - Our Bande Apart cd/lp
Tom Speight - Everything's Waiting For You
Uriah Heep - Look At Yourself lp coloured vinyl
Van Der Graaf Generator - Charisma Years17cd+3blu-ray
Vangelis - Juno To Jupiter cd/cd deluxe
Various - Aangenaam Klassiek 2021 2cd+boek
Velvet Underground - I'll Be Your Mirror: A Tribute To The Velvet Underground cd/2lp
24 september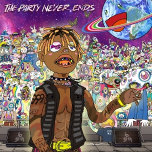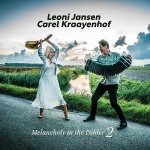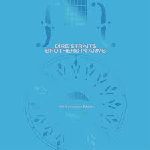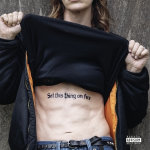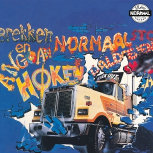 Asleep At The Wheel - Half A Hundred Years cd/2lp
Bart Peeters - De Kat Zat Op De Krant cd/lp
Bazart - Onderweg lp
Bertolf - Happy In Hindsight lp coloured vinyl
Black Sabbath - Technical Ecstasy 4cd/5lp reissue
Claw Boys Claw - Kite cd/2lp
De Dijk - 40 Jaar (Het Beste Van Nu Tot Toen) 2lp coloured
Desmond Dekker - Live At Dingwalls 2lp
Donald Fagen - Nightfly: Live lp
Doobie Brothers - Liberte
Flotsam And Jetsam - Blood In The Water lp coloured vinyl
Garbage - Beautiful Garbage 3cd/2lp/3lp
Guided By Voices - It's Not Them. It Couldn'T Be Them. It's Them! lp
Heideroosjes - Infocalyps lp coloured
Helmut Lotti - Italian Songbook 2lp
Joe Ely - Full Circle: The Lubbock Tapes 2lp
John Prine - Fair & Square 2lp/2lp coloured
Katatonia - Mnemosynean 2cd mediabook
Kk'S Priest - Sermons Of The Sinner cd/2lp/2lp coloured
Lady Gaga & Tony Bennett - Love For Sale cd/2cd/lp
Lissie - Watch Over Me (Early Works 2002-2009) lp coloured vinyl
Mark Knopfler - Studio Albums 1996-2007 6cd/11lp
Melissa Etheridge - One Way Out cd/lp/lp coloured vinyl
Metallica.=Tribute= - Metallica Blacklist 4cd/7lp
Ministry - Moral Hygiene cd/lp
Neil Young - Carnegie Hall 1970 2cd/2lp
Nineteen Seventy-Five (1975) - Live With the..
Onerepublic - Human lp
Paul Weller - Days Of Speed./ llumination LP reissues
Racoon - Spijt is Iets Voor Later cd/lp coloured
Rene Froger - Meer Dan Het Beste Van 2cd
Roger Taylor - Outsider cd/lp
Script - Tales From The Script: Greatest hits
Sevdaliza - Calling
Shaggy - Christmas In The Islands
Sigur Ros - Agaetis Byrjun 2lp reissue
Specials - Protest Songs 1924-2012 cd/lp
Steely Dan - Northeast Corridor: Steely Dan Live 2lp
Stikstof - Familie Boven Alles cd/2lp/2lp limited edition
Taylor Swift - Fearless (Taylor's Version) 3lp coloured vinyl
Tito Jackson - Under Your Spell lp
Tommy Castro - A Bluesman Came To Town - A Blues Odyssey lp
Various - Daptone Super Soul Revue "Live At The Apollo" 2cd/3lp/3lp coloured
Yes - The Quest 2cd/2cd+bluray/2lp+2cd/boxset
1 oktober
Billy Bragg - Million Things That Never Happened cd/lp/lp coloured
Bluebirds - Great Big World cd
Christone Kingfish Ingram - 662 lp coloured vinyl
Donna Summer - I'M A Rainbow cd/lp Recovered & recoloured
Douwe Bob - Born To Win, Born To Lose black vinyl
Efterklang - Windflowers cd/lp/lp coloured
Ella Fitzgerald - Ella Wishes You A Swinging Christmas lp reissue
James Blake - Friends That Break Your Heart cd/lp
Jeff Scott Soto - Duets Collection Vol.1 cd/lp coloured
Joe Ely - Love In The Midst Of Mayhem
Lemmy - Ultimate Fan Collection 4cd
Pip Blom - Welcome Break cd/lp
Roger Glover - Snapshot+ cd/lp reissue
Sam Fender - Seventeen Going Under cd/lp
Sault - Nine cd/lp
Ton Koopman/ The Amsterdam baroque orchestra - Famous Cantatas Vol. 1 cd
Various - Broken Hearts & Dirty Windows: Songs Of John Prine, Vol.2 cd/lp/lp coloured vinyl
Various - Best Of Bond...James Bond 3lp
Velveteers - Nightmare Daydream cd/lp
8 oktober
Al Stewart - Time Passages 2cd/3cd+dvdboxset
Alarm - History Repeating 2cd
Alice Cooper - Last Temptation cd + booklet reissue
Amy Winehouse - Back To Black lp picture Disc
Beatles - Let It Be cd/2cd/lp/4lp+12"/5cd+bluray
Coldplay - Music of the Spheres cd/lp coloured
Cult - Born Into This reissue
David Crosby - If I Could Only Remember My Name 2cd/lp anniversary edition
Eva Cassidy - Live At Blues Alley 2cd/lp anniversary Edition
Frank Carter & The Rattlesnakes - Sticky cd/lp coloured indie only
Helene Fischer - Rausch 2cd/cd+kalender/lp
Jon Batiste - We Are cd Deluxe
Judas Priest - Reflections - 50 Heavy Metal Years
Katie Melua - Ultimate Collection 2lp coloured vinyl
Lissie - Catching A Tiger 2lp reissue
Lucinda Williams - Lu's Jukebox Vol.3: Bob's Back Pages - A Night Of Bob cd/lp
Lucinda Williams - Lu's Jukebox Vol.4: Funny How Time Slips Away cd/lp
Lykke Li - Wounded Rhymes 2lp reissue, anniversary edition
Merle Haggard - Same Train, A Different Time cd Digitally remastered
Nashville Pussy - Eaten Alive
Nielson - Diamant lp coloured vinyl
Oscillation - Untold Futures cd/lp
Ryan Adams - Big Colors lp+7inch
Santana - Blessings And Miracles
Status Quo - Masters Collection (Pye Years) 2lp coloured vinyl
Stewart Copeland & Ricky Kej - Divine Tides
Violent Femmes - Why Do Birds Sing? lp reissue
15 oktober
Boudewijn De Groot - Een Nieuwe Herfst lp coloured
Bullet For My Valentine - Bullet For My Valentine cd/lp/lp cooured
Bunny Lee & The Aggrovators - Run Sound Boy Run cd/lp
Cradle Of Filth - Existence Is Futile cd/2lp/boxset
Derek Trucks Band - Roadsongs 2lp coloured
Dmx - And Then There Was X / Great depression 2 lp reissues
Dream Theater - A View From the Top of the World cd/cd+bluray/2lp+cd/boxset
Duran Duran - Future past cd/lp/lp coloured
Echo & The Bunnymen lp reissues
Elton John - Lockdown Sessions cd
Guided By Voices - It's Not Them. It Couldn't Be Them. It's Them! cd
James Taylor & Carole King - Live At The Troubadour lp
Jarvis Cocker - Chansons D'Ennui Tip-Top cd/lp
Joe Barr & Breezy Rodio - Soul For The Heart cd/lp
Jungle By Night - Algorhythm cd/lp/lp coloured
Lana Del Rey - Blue Banisters cd/cd indie onluy/lp (indie only)
Maaike Ouboter - Harnas Van Glas lp
Mission - Collected 3lp
Nick Cave & The Bad Seeds - B-Sides & Rarities: Part I (1988-2005) 2cd/3cd/2lp/7lp reissue
Nina Simone - Little Girl Blue cd/lp coloured
Nubya Garcia - Source? We Move cd/lp
Oscar And The Wolf - Shimmer cd/lp/lp coloured
Parquet Courts - A Sympathy For Life cd/lp/lp coloured/lp deluxe
Pineapple Thief - Nothing But The Truth 2cd/2lp
Rolling Stones - Tattoo you cd/2cd/lp/2lp/cd boxset/5lp boxset
Seether - Wasteland: The Purgatory lp
Sepultura - Sepulnation - The Studio Albums 1998-2009 | 5CD/8lp
Simply Red - Remixed Collection Vol.1 2cd
Sore Losers - Ultra Elektric cd/lp/lp coloured
Stranglers - Dark Matters lp
Sue Foley - Pinky's Blues cd/lp
Tim Knol - Wandering Heart 7"Vinyl Single
Transatlantic - The Whirlwind 2lp+cd reissue
Trijntje Oosterhuis - Everchanging Times (Burt Bacharach Songbook Iii) cd
U.D.O. - Game Over cd/2lp coloured
Various - Grootste Hits Van 2021 2cd
Zaz - Isa cd/2cd
22 oktober
Admiral Freebee - The Gardener cd/lp
Amazing Stroopwafels - Mooi Weer lp
Andre Hazes - Gewoon Andre lp coloured vinyl
Brian Setzer - Gotta Have The Rumble lp
Celtic Woman - Postcards From Ireland
Chieftains - Chronicles: 60 Years Of The Chieftains 2cd
De Dijk - 40 Jaar De Dijk 23cd
Ed Sheeran - Equals (=) cd/lp/lp coloured (indie only)
Emerson, Lake & Palmer - Out Of This World: Live (1970-1997) cd /10lp
Joe Bonamassa - Time Clockscd deluxe/2lp/lp coloured
Khruangbin - Mordechai Remixes lp
Larkin Poe & Nu Deco Ensemble - Paint The Roses lp coloured vinyl
Mirusia - Christmas Memories
Motorhead - Everything Louder Forever - The Very Best Of cd/2lp/boxset
Pink Floyd - A Momentary Lapse Of Reason cd/2cd/cd+dvd/2lp/+bluray Half Speed, 45rpm
R.E.M. - New Adventures In Hi-Fi 2cd/3cd/2lp Anniversary edition
Richard Ashcroft - Acoustic Hymns Vol. 1 cd/lp
Rowwen Heze - Geal 2lp
Scritti Politti - Provision cd/lp
Spice Girls - Spice 2cd/LP picture disc/lp's coloured vinyl, anniversary Edition-
The The - Comeback Special 2cd/3lp/3lp coloured
Trijntje Oosterhuis - Everchanging Times (Burt Bacharach Songbook Iii)
Ty Segall - Harmonizer cd/lp
Various - Beste Zangers Seizoen 2021
Various - Leukste Kids Hits Van 2021
War On Drugs - I Don't Live Here Anymore cd/2lp/2lp coloured
Whitesnake - Restless Heart cd/2cd/2lp coloured/boxset
Whitney Houston - I Will Always Love You: The Best of lp
29 oktober
Abba - Voyage cd/cd deluxe/lp/mc
Aimee Mann - Queens Of The Summer Hotel
Anna Netrebko - Amata Dalle Tenebre cd+bluray
Chris De Burgh - Legend Of Robin Hood 2lp coloured vinyl
Diana Ross - Thank You cd/lp
Hanson - Against The World cd/lp/lp coloured
Hans Theessink & Big Dad - Payday cd/lp
Joan As Police Woman & Tony Allen & Dave Okumu - Solution Is Restless cd/2lp
Nas - King's Disease Ii
Nathaniel Rateliff & The Night Sweats - Future cd/lp/lp coloured
Radiohead - Kid A Mnesia 3cd/3lp coloured/3lp coloured (indie only)
Savatage - Power Of The Night lp/lp coloured
Steve Perry - Season
Zaz - Isa lp
5 november
Vervolg verwachte releases
Vervolg verwachte releases
Andre Hazes - Met Liefde lp coloured vinyl
Angelique Kidjo - Mother Nature 2lp Limited edition
Carrie Underwood - Greatest Hits: Decade #1 2lp
Courtney Barnett - Things Take Time Take Time cd/lp
Damon Albarn - Nearer The Fountain, More Pure The Stream Flows cd/lp
Dope Lemon - Rose Pink Cadillac cd/2lp
Eagles - Live At The Forum '76 2lp
Elvis Presley - Back In Nashville 2lp/4cd
Eric Clapton - Lady In The Balcony: Lockdown Sessions cd/2dvd/2lp/bluray/cd+dvd+bluray
Fun Lovin Criminals - Come Find Yourself 2lp reissue
Gov't Mule - Heavy Load Blues cd/cd deluxe/2lp
Little Mix - Between Us cd/2cd/2cd deluxe hardcover/2lp/2lp coloured
Moby - Reprise cd+bluray deluxe edition
Novastar - Holler And Shout cd/lp/lp coloured
Steve Vai - Flex-Able: 36Th Anniversary cd/lp coloured
12 november
Darkness - Motorheart cd/cd deluxe/lp
Dmx - Dmx: The Legacy lp reissue
Elbow - Flying Dream cd/lp/lp coloured (indie only)
Exodus - Persona Non Grata cd+bluray/2lp
James Blunt - Stars Beneath My Feet (2004-2021) 2cd/2lp coloured
Oasis - Knebworth 1996 cd/bluray/dvd/3cd/3lp
Ringo Starr - Change The World 10" vinyl single
Robert Plant & Alison Krauss - Raise the Roof cd/cd limited/2lp/2lp coloured (indie only)
Sting - Bridge cd/lp
Sweet - Level Headed Tour Rehearsals 1977 lp
Tre Burt - You, Yeah, You lp
Trijntje Oosterhuis - Who'Ll Speak For Love (Burt Bacharach Songbook Ii) lp coloured vinyl
Twenty One Pilots - Scaled And Icy lp/lp coloured
Various - Broken Hearts & Dirty Windows: Songs Of John Prine, Vol. 2 lp
Various - Holidays Rule 2lp coloured vinyl
Weeknd - Highlights
19 november