Buju Banton - Mr.Mention lp
Niney the Observer - Roots With Quality Reggae Anthology 2lp
Heptones - Good Life lp
Jon Batiste - We are
Dave and Ansel Collins - Double Barrel lp coloured vinyl-
Bob Marley - Songs Of Freedom: The Island Years 6lp
Diane Alela - Live At The Map Room lp
Morgan Wade - Reckless cd/lp
Rhiannon Giddens - They're Calling Me Home cd
Sturgill Simpson - Cuttin' Grass - Vol. 2 (Cowboy Arms Sessions) cd/lp/lp coloured (Indie only)
Willie Nelson / Various - Willie Nelson American Outlaw - Live 2cd/2cd+dvd
Steve Earle & The Dukes - J.T. cd/lp/lp indie only coloured vinyl
Carrie Underwood - My Saviour cd/lp
Loretta Lynn - Still Woman Enough cd/lp
Willie Nelson - That's Life lp
Arlo Mckinley - Arlo Mckinley & The Lonesome Sound cd
Tip Jar - One Lifetime cd/lp
Pino Palladino & Blake Mills - Notes With Attachments
Hiatus Kaiyote - Tawk Tomahawk lp coloured vinyl
Popa Chubby - Tinfoil Hat cd/lp
Harry Van Lier - Devil Done Got In You
Jack Poels - Ii cd/lp
Boudewijn de Groot - Een Avond In Brussel reissue
Erwin de Vries - Antwoord
Rowwen Heze - Water, Lucht & Liefde 2lp
Lynyrd Skynyrd - Live At Knebworth '76 cd+dvd/cd+bluray/2lp+dvd
Jean Michel Jarre - Amaz˘nia cd/lp
Fratellis - Half Drunk Under a Full Moon cd/lp
Cheap Trick - In Another World cd
Ariana Grande - Positions lp coloured vinyl
Jb Meijers - Beginning And Everything Before cd
Solution - Solution lp coloured vinyl reissue-
Ro-D-Ys - Just Fancy lp reissue coloured vinyl
Nick Waterhouse - Promenade Blue cd/lp
Taylor Swift - Fearless (Taylor's Version) 2cd
Fleetwood Mac - Live 2LP+7"+3CD" boxset
Ryley Walker - Course In Fable cd
Golden Earring - Live coloured vinyl 2lp
FM - Tough It Out Live 2cd
Tony Joe White - Tony Joe White lp coloured vinyl
Secret Combination - Finally cd/lp
Laurie Anderson - Big Science lp reissue
Hooverphonic - Best Of Hooverphonic 3lp
Nada Surf - High/Low lp reissue, coloured vinyl
Ben Howard - Collections From The Whiteout cd/2lp/2lp coloured vinyl, indie only
Froukje - Licht En Donker E.P. Coloured vinyl
Rowwen Heze - Vandaag 2lp
Suzi Quatro - Devil In Me cd/2lp
Tame Impala - Innerspeaker - 10Th Anniversary 4lp -Reissue-
Joe Strummer - Assembly cd/2lp/2lp coloured
Dry Cleaning - New Long Leg cd/lp
First Aid Kit - Who By Fire: Live Tribute To Leonard Cohen cd/lp
Earth & Fire - Song of the Marching Children lp coloured
Jim Croce lp reissues
Godspeed You Black Empero - G_d's Pee At State's End! lp+10"
Marti Pellow - Stargazer cd/2cd/lp
Eagles - Millennium Concert 2lp
Eagles - Eagles Live / Long Road Out Of Eden LP reissues
Travis - Good Feeling lp reissue
Ariana Grande - Positions cd -deluxe edition-
Lana Del Rey - Chemtrails Over The Country Club cd/lp/lp coloured (indie only)
Ryan Adams - Wednesdays cd/lp+7' single
Sting - Duets cd/lp
Adrian Smith & Richie Kotzen - Smith / Kotzen cd/lp coloured
Mark Knopfler - Local Hero lp reissue half speed
Lynyrd Skynyrd - Nothing Comes Easy 5cd
Lloyd Cole - Antidepressant cd/lp
Aaron Lee Tasjan - Tasjan! Tasjan! Tasjan! lp/lp coloured
Ringo Starr - Zoom In cd/lp (ep)
Neil Young - After The Gold Rush lp+7"single box 50th Anniversary
Green Day - Insomniac 2lp 25th anniversary
Dire Straits - Brothers In Arms 2lp Half speed
Chris Cornell - No One Sings Like You Anymore cd/lp
America - Holiday lp coloured vinyl reissue
Papa Roach - Greatest Hits - Vol.2 The Better Noise Years cd/lp
Arab Strap - As Dark Gets Dark lp coloured vinyl
Vices - Looking For Faces LP
Valerie June - Moon And Stars: Prescriptions For Dreamers cd/lp
Selena Gomez - Revelacion cd/cd deluxe
Saga - Symmetry cd/lp
Israel Nash - Topaz cd/lp/lp coloured indie only
Elvis Presley - On Stage lp coloured vinyl reissue
Dead Poet Society - 1 cd/lp coloured
Rob Zombie - Lunar Injection Kool Aid Eclipse Conspiracy cd/lp/lp coloured vinyl
Paper Kites - Roses lp coloured vinyl
Blackmore's Night - Nature's Light cd/cd mediabook/lp
Various - Leon Russell tribute: Songs Of Leon Russel
Danny Vera - For Someone I Still Don't Know 7" vinyl single coloured Vinyl
Toto - 35Th Anniversary Tour - Live In Poland 3lp
Paul Stanley's Soul Station - Now And Then cd/lp
John Frusciante - Maya 2lp coloured vinyl
Goldfrapp - Seventh Tree lp reissue coloured vinyl
Paul Weller - Wild wood lp Reissue
De Kift - Hoogriet lp
Morrissey - I'M A Poet - Live At Colorado University Fieldhouse lp coloured
Neal Francis - Changes (Demos) 12" vinyl single (E.P.)
Buffalo Springfield - Retrospective -Best Of- | LP reissue
Kings Of Leon - When You See Yourself cd/lp/lp indie only coloured vinyl + slipmat (op=op)
Heideroosjes - Noisy Fairytales lp coloured vinyl
Neil Young - Archives 1972-1976 10cd boxset
Japan - Quiet Life cd/lp/lp coloured/4lp 2020 remaster
Jack Poels - Ii cd/lp
P.J. Harvey - Stories From The City, Stories From The Sea/ demos cd/lp reissues
Balthazar - Sand cd/lp/lp Indie only coloured vinyl
Erwin de Vries - Antwoord
nieuwe releases
dance/soul/r&b/rap/reggae
pop / rock
Country/americana/folk
blues/jazz/jazzrock
nederlandstalig / dialect



verwacht

| Assortiment | Contact | Genres | Navigatie |
| --- | --- | --- | --- |
| cd's | Meint Veningastraat 132 | pop/rock | home |
| vinyl lp's (nieuw en 2e hands) | 9601KJ Hoogezand | hard rock / heavy metal | nieuw / verwacht |
| vinyl singles (nieuw en 2e hands) | tel: 0598-392551 | soul / dance / r & b / reggae | webshop |
| dvd's | | blues / jazz | geschiedenis |
| miniatuurgitaren | Openingstijden: | folk / country & western | contact |
| gitaarsnaren | ma: 13:00u-18:00u. | populair (Nederlandstalig etc.) | foto's / films |
| platenspelers | di: 9:00u-12:00u / 13:00u-18:00u | Groningstalig / dialect | |
| pick-up naalden | wo: 9:00u-12:00u / 13:00u-18:00u | klassiek | |
| nationale entertainmentcard | do: 9:00u-12:00u / 13:00u-18:00u | | |
| accessoires | vrij: 9:00u-18:00u | | |
| | za: 9:00u-17:00u | | |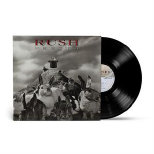 Volg ons op:
Youp Van 't Hek - Korrel Zout dvd
Diversen

Volbeat - Strength/The Sound/The Songs lp reissue coloured vinyl
Serj Tankian - Elasticity cd
Helloween - Skyfall cd (EP)/12" Picture disc/12" Coloured vinyl
Evanescence - The Bitter Truth cd/cd digi/2lp/fanbox
Saxon - Inspirations cd/lp
U.D.O. - Live In Bulgaria 2020 cd+dvd/cd+bluray/3lp coloured vinyl
Ken Hensley - My Book Of Answers
Thunder - All The Right Noises cd/2cd/2lp limited edition
Hammerfall - Chapter V: Unbent, Unbowed, Unbroken lp
Hammerfall - Masterpiece 2lp
John Norum - Face The Truth reissue coloured vinyl
Moonspell - Hermitage
Epica - Omega cd/2cd Mediabook/2lp/2lp coloured/4cd earbook
Kreator - Under The Guillotine cd/lp/6lp boxset
metal/sympho/prog/punk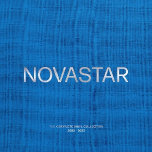 18 juni
Helloween - Helloween 2cd/2lp coloured/2lp picture disc
Yardbirds - Roger The Engineer super deluxe boxset
25 juni
George Michael - Symphonica 2lp
Hiss Golden Messenger - Quietly Blowing It cd/lp/lp coloured
Killing Joke - Pylon 2cd deluxe reissue
Lissie - Catching A Tiger cd/2lp reissue
Pestilence - Exitivm cd/lp/boxset/lp coloured
Selena Gomez - Revelacion lp
Sonny Rollins - On Impulse lp reissue
2 juli
Big Country - Buffalo Skinners 2lp Reissue
Froukje - Licht & Donker 10" E.P. coloured vinyl
Laura Mvula - Pink Noise cd/lp
9 juli
Peter Gabriel - Shaking The Tree: 16 Golden Greats 2lp reissue
16 juli
Inhaler - It Won't Always Be Like This cd/lp/lp coloured vinyl
Volbeat - Hocus Bonus lp coloured vinyl
Paul Mccartney tribute - Iii Imagined cd/2lp/2lp coloured
Ronnie Lane & Slim Chance - Anymore For Anymore lp reissue
23 juli
Stone Temple Pilots - Tiny Music...Songs From the Vatican Gift Shop 2/lp+3cd -Reissue, anniversary edition-
30 juli
Aretha Franklin - Aretha cd/2lp/4cd
Fountains Of Wayne - Welcome Interstate Managers 2lp coloured vinyl
Prince - Welcome 2 America cd/2lp/2lp+cd+bluray boxset
27 augustus
Danko Jones - Power Trio cd/lp
Madeleine Peyroux - Careless Love 3lp
8 oktober
Various - Broken Hearts & Dirty Windows: Songs Of John Prine, Vol.2 cd/lp/lp coloured vinyl
Various - Best Of Bond...James Bond 3lp
Releasedatum onbekend
Bjorn Riis - Lullabies In A Car Crash lp reissues coloured vinyl
Iq - Frequency cd/2lp coloured (reissue)
King Tubby - Dub Mix Up lp
Kirsty Maccoll - Other People's Hearts: B-Sides 1988-1989 lp reissue
Pieter De Graaf - Pieter De Graaf - Album 2 cd/lp
Vangelis - Juno To Jupiter cd/cd deluxe
Yellowman - Reggae Freedom cd/lp coloured
Zac Brown - Controversy cd/lp (USA import)
verder..
Various - Baroque Concerti From the Netherlands
Various - Top 40 - Passion
Lucas & Arthur Jussen - Russian Album
Annelie - Hertz cd
Hilary Hahn - Paris
Diskantores / Niels Beren - Hollandse Fragmenten
Isabelle van Keulen Ensemble - Complete Tango!
klassiek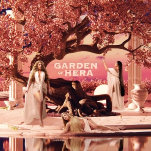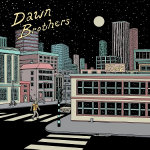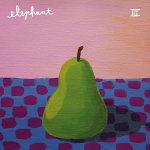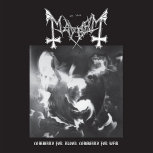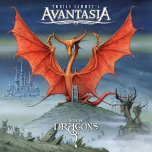 Releasedata onder voorbehoud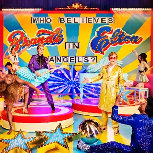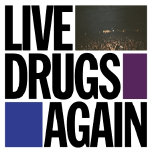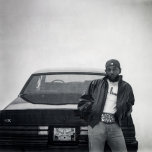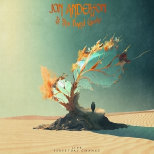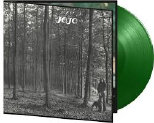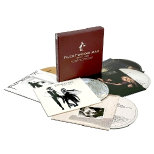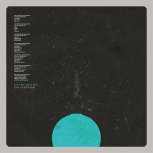 Various - Greatest Ever Decade: 60'S 4cd
Various - Jon Savage's 1972-1976 - All Our Times Have Come 2cd
Various - Liefde Voor Muziek 2021
Various - 80S & 90S Retro Music Party 6cd
Various - Top 40 Hitdossier - One Hit Wonders 5cd
Various - Hitzone 96
Compilatie albums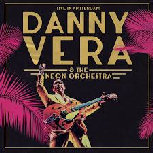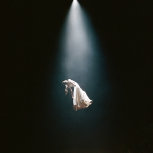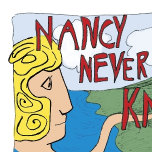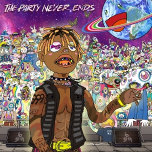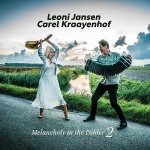 Al Stewart - Year Of The Cat 3cd+dvd
Annelie - Hertz lp
Archie Lee Hooker And The Coast to Coast Blues Band
Arlo Mckinley - Arlo Mckinley & The Lonesome Sound cd/lp
Black Sabbath - Mob Rules/ Heaven And Hell 2lp deluxe reissues
Cannibal Corpse - Violence Unimagined cd/lp
Deftones - White Pony 4lp 20Th Anniversary
Emitt Rhodes - American Dream/Emitt Rhodes cd reissues
Eric Church - Heart / Soul lp/cd
Eva Cassidy - Acoustic 2lp
Gospelbeach - Jam Jam Ep/Once Upon a Time In London
Greta Van Fleet - Battle At Garden's Gate cd/lp
Imelda May - 11 Past The Hour cd/lp
Jethro Tull - A 6cd
John Prine - September 1978 lp reissue
Liquid Tension Experiment - Lte3 2cd/lp+cd/2cd+bluray+artrbook/3lp+2cd+bluray coloured vinyl
London Grammar - Californian Soil cd/lp/2lp coloured
Lucinda Williams - Runnin' Down A Dream: A Tribute To Tom Petty cd/2lp
Mai Tai - Female Intuition/ History single reissues coloured vinyl
Marty Friedman - Tokyo Jukebox 3 cd/2lp coloured vinyl
Motorpsycho - Kingdom Of Oblivion cd/lp
Norah Jones - Til We Meet Again cd/lp
Offspring - Let the Bad Times Roll cd/lp/lp coloured
Peter Gabriel - Growing Up 3lp
Pineapple Thief - Soord Sessions Volumes 1-4 4cd
Porcupine Tree - Octane Twisted 2cd+dvd/4lp
Pretty Reckless - Going To Hell lp coloured vinyl
Ryan Adams - Easy Tiger =Ltd= lp coloured vinyl
Steve Harley & Cockney Rebel - Best Years Of Our Lives - 45Th Anniversary 2lp coloured vinyl
Sven Hammond - Sphere cd/lp
Tom Petty - Finding Wildflowers cd/2lp coloured
Travis Meadows - Killin' Uncle Buzzy cd/lp reissue
Various - Top 40 Hitdossier - Nederpop 2cd
Willie Nelson - Summertime: Willie Nelson Sings Gershwin lp coloured vinyl
16 april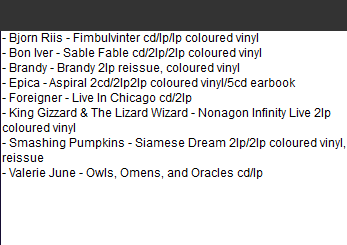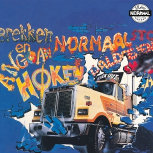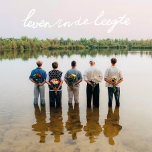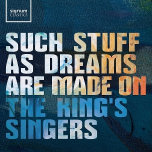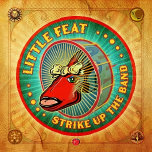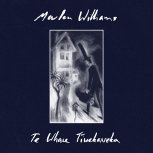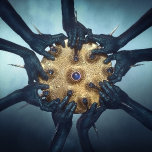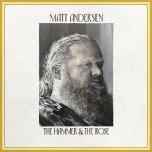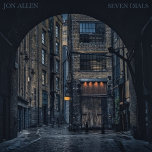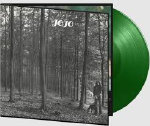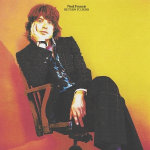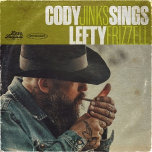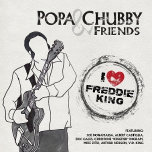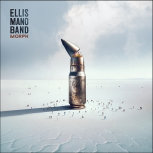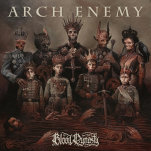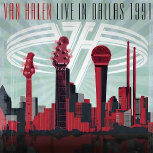 Alan Vega - Mutator cd/lp/lp coloured vinyl
Alborosie - Back A Yard Dub cd/lp
Al Stewart - Year Of The Cat 2cd
Andre van Duin - Voor Altijd (mmv Danny Vera) 7" vinyl single
Babymetal - 10 Babymetal Years cd/lp
Celeste - Not Your Muse (12 track) lp
Dinosaur Jr. - Sweep It Into Space cd/lp/lp coloured (indie only)
Field Music - Flat White Moon cd/lp/lp coloured, indy only
John Lennon - Plastic Ono Band cd/2cd/2lp deluxe/6cd+2 bluray boxset
Kaleo - Surface Sounds
Kvelertak - Kvelertak 2cd
Motorhead - Louder Than Noise... Live In Berlin cd+dvd/2lp/Boxset
Osdorp Posse - Roffer Dan ooit lp coloured vinyl
Peter Frampton - Forget The Words (instrumetal) cd/lp
Rag'N'Bone Man - Life By Misadventure cd/2lp/2lp coloured vinyl (indy only)
Smith & Burrows - Only Smith & Burrows Is Good Enough lp
Todd Snider - First Agnostic Church Of Hope And Wonder cd/lp
Tom Jones - Surrounded By Time cd/lp
Various - Eurovision Song Contest 2021 3dvd
Who - Who Sell Out cd/lp/boxset
23 april
Abba - Gold 2lp coloured vinyl
Amy Speace - There Used To Be Horses Here
Birdy - Young Heart cd/2lp
Boudewijn De Groot - Een Avond In Brussel cd/2lp
Brian Setzer - Rockabilly Riot! Vol. One - A Tribute To Sun Records 2lp coloured vinyl
Coral - Coral Island 2cd/2lp/2lp coloured
Cuby + Blizzards - Simple man lp coloured vinyl
Doro - Love Me In Black 2lp coloured vinyl-
Dropkick Murphys - Turn cd/lp/lp coloured vinyl
Eddie Vedder - Matter Of Time 7" vintl single limited edition
Focus - Focus 50 - Live In Rio 4cd
Gary Moore - How Blue Can You Get cd limited/lp coloured limited edition
Gojira - Fortitude cd/lp/lp coloured
Julia Stone - Sixty Summers cd/lp coloured vinyl
Kenny Rogers - 21 Number Ones 2lp
Manchester Orchestra - Million Masks Of God cd/lp/lp coloured
Marianne Faithfull - She Walks In Beauty cd/2lp
Marillion - Marbles 3lp reissue
Marillion - Somewhere Else 2lp reissue
Mick Fleetwood & Friends - Celebrate The Music Of Peter Green And The Early Years 3cd/4lp/4lp+3cd boxset
Milos Karadaglic - Moon & The Forest
Noa - Afterallogy cd/lp
Pain Of Salvation - 12:05:00 / Be 2lp+cd reissues
Paul Weller - Days Of Speed./ llumination LP reissues
Pet Shop Boys - Discovery: Live In Rio 1994 dvd+2cd
Pink Floyd - Live At Knebworth 1990 cd/2lp
P.J. Harvey - Uh Huh Her / Uh Huh Her demos cd/lp
Riley Walker - Course In Fable lp
Royal Blood - Typhoons cd/lp/lp coloured
Rpwl - God Has Failed - Live & Personal cd/2lp coloured
Serj Tankian - Elasticity lp/lp coloured viny-
Shinedown lp reissues
Tangerine Dream - Chandra: The Phantom Ferry - Part 1 2lp
Teenage Fanclub - Endless Arcade cd/lp/lp coloured
Various - Allerbeste Van Beste Zangers
Various - 538 Hitzone 97
Various - Knuffelrock Top 100 (2021
Various: Lou Reed Tribute - What Goes On
Winne - So So Lobi 2 lp
Yello - Yell40 Years 2cd/4cd/2lp
30 april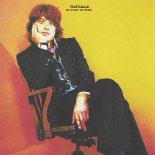 Accept - Staying A Life 2lp
Alphaville - Breathtaking Blue/ Afternoons In Utopia reissues
Amy Winehouse - At The Bbc 3cd/3lp
Carcass - Heartwork 2cd/2lp reissue
Jessie Lee And The Alchemists - Let It Shine
Kayak - Out of this world cd/2lp+cd/2lp_cd colored vinyl
Laura Jansen - We Saw A Light cd/lp
Meindert Talma - Minna cd/lp
Nancy Wilson - You And Me
Peter Hammill - In Translation
Procol Harum - Missing Persons cd (EP)
Shocking Blue - 3Rd Album + 6 lp coloured vinyl
Tony Joe White - Smoke From The Chimney cd/lp
Various - Het Beste Van 25 Jaar Studio 100 cd/lp
Weezer - Van Weezer cd/lp
Zappa - Original Motion Picture Soundtrack 2lp/5lp
7 mei
Alan Jackson - Where Have You Gone
Anna Calvi - Anna Calvi lp coloured vinyl
Augustus Pablo - Meets Lee Perry & Wailers lp
Chills - Scatterbrai cd/lp coloured
Crosby, Stills, Nash & Young - Deja Vu 5cd 50Th Anniversary
David Gray - Skellig cd/lp
Del Amitri - Fatal Mistakes cd/lp
Fear Factory - Demanufacture 3lp coloured vinyl
Frank Black lp reissues
Fu Manchu - Return To Earth cd/lp coloured
Herman Brood & His Wild Romance - Shpritsz lp coloured vinyl
Jb Meijers - Beginning And Everything Before lp
Morcheeba - Blackest Blue cd/lp/lp+cd coploured
Myles Kennedy - Ides Of March lp coloured vinyl
Ray Charles - Genius + Soul = Jazz lp reissue
St. Vincent - Daddy's Home cd/lp
Various - Hardcore Top 100 - 2021 2cd
14 mei
Allison Russell - Outside Child cd/lp
Amorphis - Live At Helsinki Ice Hall 2cd
Gary Numan - Intruder cd/cd deluxe/lp/2lp/2lp limited indie only
Golden Earring - Together lp black vinyl
John Norum - Total Control lp coloured vinyl, reissue
Jon Allen - ...Meanwhile cd/lp
Lambchop - Showtunes cd/lp/lp coloured
Lindemann - Live In Moscow dvd/bluray/cd+bluray/2lp/cd+bluray deluxe boxset
Mike Tramp - Everything Is Alright lp
My Bloody Valentine cd en lp reissues
Paul Weller - Fat Pop (Volume 1) cd/lp/lp coloured/3cd
Robert Finley - Sharecropper's Son cd/lp
Sigur Ros - Agaetis Byrjun 2lp reissue
Twenty One Pilots - Scaled And Icy
21 mei
Baseballs - Hot Shots
Bertolf - Happy In Hindsight cd/lp/lp coloured vinyl
Blackberry Smoke - You Hear Georgia cd/lp/lp coloured vinyl
Burning Witches - Witch Of The North cd/2lp
Datsuns - Eye To Eye cd/lp
Djabe & Steve Hackett - Journey Continues 2cd+dvd
Etta James - Montreux Years 2cd/2lp
John Coltrane - Another Side Of cd
Kansas - Point Of Know Return Live & Beyond 2cd/3lp+2cd
K.D. Lang - Makeover 2lp
Lou Gramm - Questions And Answers: The Atlantic Anthology 1987-1989 3cd
Marillion - With Friends At St David's 2cd/dvd/bluray/3lp/3lp coloured
Moby - Reprise cd/2lp/2lp coloured
Nick Cave & Warren Ellis - Carnage cd/lp
Rowwen Heze - Zondag In Het Zuiden 2lp
Sharon Van Etten - Epic Ten 2cd/2lp
Silver Lake - Silver Lake By Esa Holopainen cd/lp coloured vinyl
Taylor Swift - Evermore 2lp coloured vinyl
Texas - Hi cd/cd deluxe/lp
Tina: The Tina Turner Musical (Original Cast Recording)
Travis - Boy With No Name lp+7" single reissue
28 mei
Billy F. Gibbons - Hardware cd/lp/lp coloured vinyl
Cheap Trick - In Another World lp
Crowded House - Dreamers Are Waiting cd/lp coloured/lp coloured indie only
Rise Against - Nowhere Generation cd
4 juni
Airbag - Greatest Show On Earth 2l;p coloured vinyl-
Airbag - Identity | 2LP Reissue cd/cd digi/lp coloured vinyl
Angelique Kidjo - Mother Nature
Lukas Nelson & Promise Of The Real - A Few Stars Apart cd/lp
Rhiannon Giddens - They're Calling Me Home lp
11 juni