Lee Perry - Africa's Blood lp reissue oloured vinyl
Aswad - A New Chapter Of Dub lp reissue
Josylvio - Abu Omar
Madness - One Step Beyond lp coloured vinyl reissue
Tabitha - Hallo Met Mij | LP -Coloured vinyl-
Peter Tosh - Mama Africa lp reissue coloured vinyl
Eminem - Music to be murdered by 2cd
Alicia Keys - Alicia lp coloured
Willie Nelson - Heroes 2lp reissue coloured vinyl
John Prine - John Prine (Live) 2lp coloured vinyl
Ward Davis - Black Cats And Crows cd/lp
Grant Lee Phillips - Lightning, Show Us Your Stuff lp
Cuby & Blizzards - Trippin' Thru' A Midnight Blues lp reissue coloured vinyl
Dave Brubeck -Quartet- - Time Outtakes lp
Sonny Rollins - Rollins In Holland 2cd
Bill Evans - Live At Ronnie Scotts 2cd
Kamasi Washington - Becoming (Music From The Netflix Original Documentary) cd/lp
Rob De Nijs - Het Is Mooi Geweest lp
Edwin Jongedijk - Nijend24 live #2
Steve Hackett - Under A Mediterranean Sky cd/2lp+cd
Royal Blood Typhoons 7"vinyl single
Rob De Nijs - Het Is Mooi Geweest lp
Golden Earring - Switch lp reissue coloured vinyl
Raveonettes - Chain Gang Of Lovelp reissue coloured vinyl
Rhye - Home cd/lp
Living Colour - Stain lp reissue coloured vinyl
Simon & Garfunkel - Greatest Hits lp reissue coloured vinyl
Bob Dylan - John Wesley Harding / Nashville Skyline lp reissues coloured vinyl
David Bowie - Station to station lp 45th Anniversary coloured vinyl
Mariah Carey - Charmbracelet / E=Mc2/Me. I Am Mariah...The Elusive Chanteuse / Memoirs Of An Imperfect Angel lp reissues
Kurt Vile - Speed Sound Lonely Kv cd/lp (e.p.)
Slowdive - 5 Ep reissue coloured vinyl
Stevie Nicks - Live In Concert The 24 Karat Gold Tour 2cd+dvd/2lp/2lp coloured Vinyl
Pink Fairies - Neverneverland lp reissue
John Fogerty - Fogerty's Factory lp
Kinks - Kinks lp coloured vinyl reissue
Matthew Sweet - Catspaw cd
Mink Deville - Live At Montreux 1982 cd+dvd
Joe Cocker - Live 2lp coloured vinyl reissue
Tori Amos - Live At Montreux 1991/1992 cd+bluray
Kt Tunstall - Drastic Fantastic 3cd/2lp+10" expanded reissue
America - Homecoming lp reissue coloured vinyl
Kacy & Clayton & Marlon Williams - Plastic Bouque lp coloured
Black Stone Cherry - Thank You - Livin' Live cd+blurayBombay - Bicycle Club - I Had The Blues But I Shook Them Loose - Live At Brixton lp
Paul Weller - Wake Up The Nation cd 10th anniversary
Passenger - Songs For The Drunk And Broken Hearted cd/2lp2cd deluxe
Barry Gibb - Greenfields: The Gibb Brothers' Songbook Vol.1 cd/cd deluxe/2lp
Tabitha - Hallo Met Mij | LP -Coloured vinyl-
Therapy? - Troublegum lp reissue
David Bowie - Mother 7" vinyl single (uitverkocht!)
Modern Talking - In The Middle Of Nowhere lp Coloured vinyl
Black Keys - Brothers reissue anniversary edition cd/lp/7' boxset
Seether - Disclaimer Ii /Finding Beauty In Negative Space/Karma And Effect lp reissues coloured vinyl
Alice In Chains - Facelift 2lp reissue
Coheed And Cambria - No World For Tomorrow lp reissue
Paul Mccartney - I I I cd/cd indie only/lp/lp indier only coloured vinyl
Taylor Swift - Evermore cd
Di-rect - Wild hearts lp
Killers - Imploding the Mirage lp
Drive-By Truckers - New Ok
nieuwe releases
dance/soul/r&b/rap/reggae
pop / rock
Country/americana/folk
blues/jazz/jazzrock
nederlandstalig / dialect





verwacht

| Assortiment | Contact | Genres | Navigatie |
| --- | --- | --- | --- |
| cd's | Meint Veningastraat 132 | pop/rock | home |
| vinyl lp's (nieuw en 2e hands) | 9601KJ Hoogezand | hard rock / heavy metal | nieuw / verwacht |
| vinyl singles (nieuw en 2e hands) | tel: 0598-392551 | soul / dance / r & b / reggae | webshop |
| dvd's | | blues / jazz | geschiedenis |
| miniatuurgitaren | Openingstijden: | folk / country & western | contact |
| gitaarsnaren | ma: 13:00u-18:00u. | populair (Nederlandstalig etc.) | foto's / films |
| platenspelers | di: 9:00u-12:00u / 13:00u-18:00u | Groningstalig / dialect | gastenboek |
| pick-up naalden | wo: 9:00u-12:00u / 13:00u-18:00u | klassiek | |
| nationale entertainmentcard | do: 9:00u-12:00u / 13:00u-18:00u | | |
| accessoires | vrij: 9:00u-18:00u | | |
| | za: 9:00u-17:00u | | |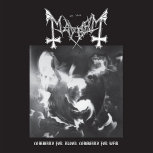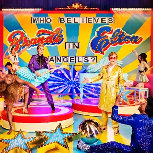 Volg ons op:
Helene Fischer - Die Helene Fischer Show- Meine Schonsten Momente Vol. 1 cd/dvd/boxset
Diversen

Therion - Leviathan cd/cd deluxe/lp
Obituary - End Complete lp reissue coloured Vinyl
Asphyx - Necroceros cd/cd+dvd/lp
Black Sabbath - Sabbath Bloody Sabbath lp coloured vinyl-
Dio lp reissues
Bruce Dickinson - Chemical Wedding 2lp coloured vinyl reissue
Uriah Heep - Demons & Wizards lp coloured vinyl reissue
David Byron - Take No Prisoners lp coloured vinyl reissue
Deep Purple - Live At Montreux 1996/2000 cd+dvd
Black Label Society - Unblackened cd+bluray
Portnoy/Sheehan/Macalpine - Live In Tokyo cd+bluray
Magnum - Dance Of The Black Tattoo cd/2lp
Paradise lost - Draconian Times - 25th Anniversary
Puscifer - Existential Reckoning cd/2lp
Volbeat - Rewind, Replay, Rebound: Live In Deutschland
metal/sympho/prog/punk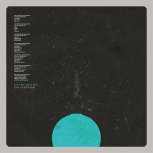 26 maart
Al Stewart - Year Of The Cat 2cd/3cd+dvd
Evanescence - The Bitter Truth cd/cd digi/2lp/fanbox
Rowwen Heze - Vandaag 2lp
Tame Impala - Innerspeaker - 10Th Anniversary 4lp -Reissue-
Travis - Good Feeling lp reissue
2 april
Crosby, Stills, Nash & Young - Deja Vu 5cd 50Th Anniversary
Eddie Vedder - Matter Of Time 7" vintl single limited edition
Imelda May - 11 Past The Hour cd/lp
Steve Harley & Cockney Rebel - Best Years Of Our Lives - 45Th Anniversary 2lp coloured vinyl
Sturgill Simpson - Cuttin' Grass - Vol. 2 (Cowboy Arms Sessions) cd/lp/lp coloured (Indie only)
Travis - Good Feeling lp Reissue
Various - Best Of Bond...James Bond 3lp
16 april
Greta Van Fleet - Battle At Garden's Gate cd/lp
Julia Stone - Sixty Summers cd/lp coloured vinyl
Sven Hammond - Sphere cd/lp
23 april
Tom Jones - Surrounded By Time cd/lp
30 april
Marianne Faithfull - She Walks In Beauty cd/2lp
Mick Fleetwood & Friends - Celebrate The Music Of Peter Green And The Early Years 3cd/4lp/4lp+3cd boxset
7 mei
Zappa - Original Motion Picture Soundtrack 2lp/5lp
14 mei
Augustus Pablo - Meets Lee Perry & Wailers lp
Del Amitri - Fatal Mistakes cd/lp
Pat Metheny - Road To The Sun lp
21 mei
Gary Numan - Intruder cd/cd deluxe/lp/2lp/2lp limited indie only
28 mei
Baseballs - Hot Shots
Rowwen Heze - Zondag In Het Zuiden 2lp
Taylor Swift - Evermore 2lp coloured vinyl
Travis - Boy With No Name lp+7" single reissue
25 juni
George Michael - Symphonica 2lp
30 juli
Aretha Franklin - Aretha cd/2lp/4cd
verder..
Noord Nederlands Orkest - Canto Ostinato
Wiener Philharmoniker - Neujahrskonzert 2021 2cd
klassiek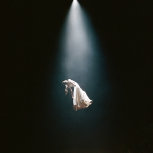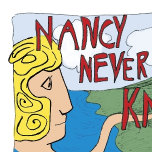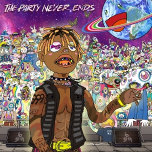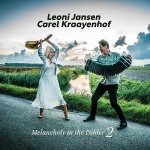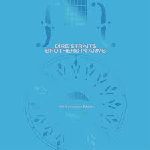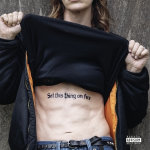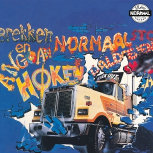 Releasedata onder voorbehoud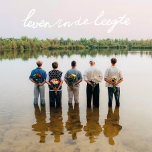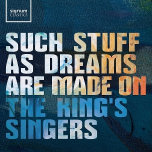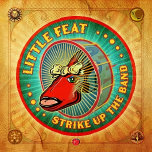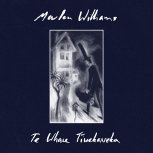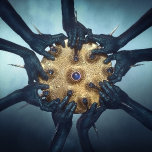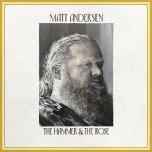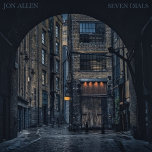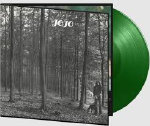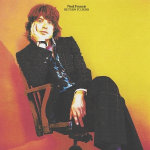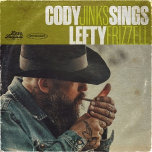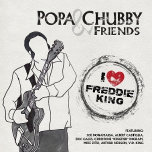 Rhye - Home 2lp cioloured vinyl
Still Corners - Last Exit cd/lp/lp coloured
Wardruna - Kvitravn cd/lp
Zac Brown - Controversy cd/lp (USA import)
26 januari
Accept - Too Mean To Die cd/lp
Alpha & Omega - Shuruaat Aur Ant 10' e.p. Vinyl single
Anaal Nathrakh - Endarkenment lp coloured vinyl
Aretha Franklin - Queen In Waiting 2cd reissue
Arlo Mckinley - Arlo Mckinley & The Lonesome Sound cd/lp
Armin Van Buuren - Mirage 2lp reissue coloured vinyl-
Bill Withers - His Ultimate Collection lp
Bjorn Riis - Forever Comes To An End / Lullabies In A Car Crash lp reissues coloured vinyl
Blackpink - Album lp coloured vinyl
Bob Marley - Songs Of Freedom: The Island Years 3cd/8lp
Boney M. & Friends - Their Ultimate collection
Clap Your Hands Say Yeah - New Fragility cd/lp/lp coloured
Dope Lemon - Honey Bones lp reissue coloured vinyl
Dr. Hook - Gold lp
Drive By Truckers - New Ok lp coloured Vinyl
Earth, Wind & Fire - Spirit lp reissue coloured vinyl
Elvis Presley - Elvis' Golden Record lp coloured vinyl
Iq - Frequency cd/2lp coloured (reissue)
Joan As Police Woman - Live 2lp
Johnny Winter - Guitar Slinger reissue
Keith Jarrett - Budapest Concert 2lp
Little Steven & the Disciples of Soul- Macca To Mecca! cd+dvd
Little Steven & The Disci - Soulfire Live! 4cd expanded reissue
Matthew Sweet - Catspaw lp/lp coloured indie only
Meat Loaf - Bat Out Of Hell lp reissue coloured vinyl
Mikey Dread - African Anthem Dubwise lp reissue
Miles Davis - Kind Of Blue lp reissue
Miles Davis - Miles In Tokyo lp reissue
Ost - Hair (Original Broadway Cast) 2lp coloured vinyl (expanded version)
P.J. Harvey - Is This Desire? lp reissue
P.J. Harvey - Is This Desire? - Demos cd/lp
Rats On Rafts - Excerpts From Chapter 3: The Mind Runs....cd/lp
Rick Wakeman - Two Sides Of Yes 2cd/2lp
Rowwen Heze - Water, Lucht & Liefde 2lp
Simon & Garfunkel - Bridge Over Troubled Water lp reissue coloured vinyl
Soen - Imperial cd/lp
Steven Wilson - Future Bites cd/blu-ray/lp/lp coloured
St. Germain - Tourist cd 20th Anniversary Version0
Thin Lizzy - Rock Legends 6cd+dvd (reissue)
Tim Burgess - Ascent Of The Ascended lp
Vangelis - Juno To Jupiter cd/cd deluxe
various - Blues Caravan 2cd
Wailing Souls - Back a Yard cd/lp
Wiener Philharmoniker New year's concert 2021 dvd/bluray
29 januari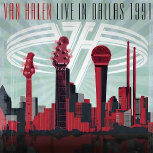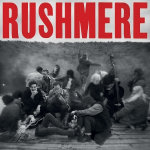 Various - Thunderdome 2020 - High Voltage
Various - Junior Eurovision Song Contest 2020
Compilatie albums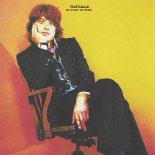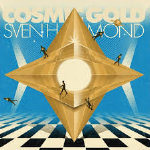 A.J. Croce - By Request cd/lp
Black Country, New Road - For The First Time cd/lp
Brainbox - Brainbox lp reissue coloured vinyl
Common - A Beautiful Revolution: Part 1 cd/lp
Daniel Hope & Alexey Botvinov - Schnittke
Deacon Blue - Riding On The Tide Of Love
Derek Trucks Band - Joyful Noise 2lp reissue coloured vinyl-
Dewolff - Wolffpack cd/lp
Fleet Foxes - Shore cd/2lp/2lp coloured
Foo Fighters - Medicine At Midnight cd/lp/lp indie only coloured vinyl
Karin Bloemen - Zing Mee Met Opa & Oma
Koos Meinderts & Harrie Jekkers - De Wondereik En Andere Sprookjes
Marc Bolan & T. Rex - Shadowhead lp reissue
Maytals - Monkey Man lp reissue
Midnight Oil - Makarrata Project lp
Sharon Jones & The Dap Kings - Just Dropped In (To See What Condition My Rendition Was cd/lp
Slowdive - 5 Ep E.P. reissue Coloured vinyl
Smokie - Bright Lights And Back Alleys 2lp reissue coloured vinyl
Transatlantic - The Absolute Universe: Forevermore 2cd/3LP-2cd
Transatlantic - The Absolute Universe: The Breath of life cd/2lp+cd/5lp+3cd+bluray boxzset
Various - Hitzone 96
Various - Knuffelrock 2021
Willie & Bobbie Nelson - December Day (Willie'S Stash Vol.1) 2lp coloured vinyl
Yellowman - Reggae Freedom cd/lp coloured
5 februari
Abba - Gold 2lp coloured vinyl
Beth Hart - War In My Mind 2lp coloured vinyl reissue
Black Sabbath - Vol.4 4cd deluxe edition box set
Captain Beefheart & Magic Band - Doc At The Radar Station lp
Creedence Clearwater Revival - Mardi Gras / Pendulum lp's half speed, limited edition
Dio - Evil Or Divine: Live In New York City 2cd/3lp/3lp limited edition
Dio - Holy Diver Live 2cd/3lp/3lp limited edition
Django Django - Glowing In The Dark cd/lp
Florida Georgia Line - Life Rolls On cd/2lp
Focus - Moving Waves lp reissue coloured vinyl
Frank Black - Cult Of Ray/Odballs lp reissues coloured vinyl
Havok - Point Of No Return lp coloured vinyl
Ice-T - Iceberg/Freedom Of Speech lp coloured vinyl
Jeff Tweedy - Love Is The King cd/lp
Jim Croce cd en lp reissues
John Norum - Another Destination lp coloured vinyl
King Tubby - Dub Mix Up lp
Kirsty Maccoll - Other People's Hearts: B-Sides 1988-1989 lp reissue
London Grammar - Californian Soil cd/lp/2lp coloured
Magnum - Eleventh Hour lp reissues coloured vinyl
Paul Rodgers - Muddy Water Blues 2lp coloured vinyl
Shinedown lp reissues
Sia - Music - Songs From And Inspired By The Motion Picture
Toots & The Maytals - Just Like That lp
Volbeat - Rewind, Replay, Rebound: Live In Deutschland 3lp
Weezer - Ok Human cd/lp
White Stripes - White Stripes Greatest Hits cd/2lp
12 februari
Ani Difranco - Revolutionary Love cd/lp
Bon Jovi - Bon Jovi 2020 2lp
Diggy Dex - Karavaan / Golven lp uitgaves
Edie Brickell & New Bohemians - Hunter And The Dog Star cd/lp
Eut - Party Time cd/lp/lp coloured
Frank Zappa - Original Motion Picture Soundtrack 3cd
Grandaddy - Sophtware Slump ..... On A Wooden Piano cd/lp
John Prine - September 1978 lp reissue
Krokus - Adios Amigos Live @ Wacken 2cd
Mogwai - As The Love Continues
Morrissey & David Bowie - Cosmic dancer 7' vinyl single
National cd en lp reissues
Paul Mccartney - Mccartney Ii lp reissue
Peter Gabriel - Growing Up 3lp
Pughs place - West one lp coloured vinyl
Rainman (Frank Nuyens (Q65)) - Rainman lp coloured vinyl
Rias Kammerchor & Capella de la Torre - Praetorius A
Tip Jar - One Lifetime cd/lp
Various - Top 40 Hitdossier - Disco 2cd
Whitesnake - Blues Album cd/2lp coloured vinyl
19 februari
Alice Cooper - Detroit Stories 2cd/2lp/2lp coloured/boxset
Anneke van Giersbergen - The Darkest Skies Are The Brightest cd/lp
Architects - For Those That Wish To Exist cd/2lp/2lp coloured
Aretha Franklin - Young, Gifted & Black Indie only coloured vinyl reissue
Balthazar - Sand cd/lp/lp Indie only coloured vinyl
Bob Dylan - 1970 3cd Anniversary edition
Black Crowes - Shake Your Money Make cd/lp/2cd/3cd3cd+dvd
Celeste - Same cd/2cd/lp
Curtis Mayfield - Roots lp reissue Indie only coloured vinyl
Deep Purple - Rapture Of The Deep 2lp coloured
Deftones - White Pony - 20Th Anniversary 4lp+2cd boxset
Donny Hathaway - Collection 2lp reissue Indie only coloured vinyl
Epica - Omega cd/2cd Mediabook/2lp/2lp coloured/4cd earbook
Evergrey - Escape Of The Phoenix cd/lp/lp coloured/cd+7'
Fratellis - Half Drunk Under a Full Moonlp cd/lp
George Benson - Breezin' lp reissue coloured vinyl
John Frusciante - Maya 2lp coloured vinyl
Kreator - Under The Guillotine cd/lp/6lp boxset
Lynyrd Skynyrd - Nothing Comes Easy 5cd
Maximo Park - Nature Always Wins cd/lp/lp coloured
Melvins - Gluey Porch Treatments lp reissue coloured vinyl
Melvins - Working With God cd/lp
Neal Casal - Everything Is Moving / Green Moon 7' vinyl single
Neil Young & Crazy Horse - Way Down The Rust Bucket 2cd/4lp/4lp+2cd+dvd boxset
Ray Charles - Genius + Soul = Jazz lp reissue
Ray Charles - Best Of Atlantic Years 2lp reissue coloured vinyl
Steve Lukather - I Found The Sun Again cd/lp
Strawbs - Settlement cd/lp
Various - Leon Russell tribute: Songs Of Leon Russel
Wedding Present - Locked Down & Stripped Back cd/lp
Willie Nelson - That's Life cd/lp
26 februari
Deftones - White Pony 4lp 20Th Anniversary
Goldfrapp - Seventh Tree lp reissue coloured vinyl
Hammerfall - Chapter V: Unbent, Unbowed, Unbroken lp
Hammerfall - Masterpiece 2lp
Hilary Hahn - Paris
Japan - Quiet Life cd/lp/lp coloured/4lp 2020 remaster
John Norum - Face The Truth reissue coloured vinyl
Ken Hensley - My Book Of Answers cd/lp
Kings Of Leon - When You See Yourself cd/lp/lp indie only coloured vinyl
Neil Young - Archives 1972-1976 10cd boxset
Pat Metheny - Road To The Sun
Paul Stanley's Soul Station - Now And Then cd/lp
Pieter De Graaf - Pieter De Graaf - Album 2 cd/lp
Popa Chubby - Tinfoil Hat cd/lp
Teenage Fanclub - Endless Arcade cd/lp/lp coloured
Toto - 35Th Anniversary Tour - Live In Poland 3lp
5 maart
vervolg verwachte releases
vervolg verwachte releases
Blackmore's Night - Nature's Light cd/cd mediabook/lp
Fountains Of Wayne - Welcome Interstate Managers 2lp Coloured vinyl
Israel Nash - Topaz cd/lp/lp coloured indie only
Rob Zombie - Lunar Injection Kool Aid Eclipse Conspiracy cd/lp/lp coloured vinyl
Saga - Symmetry cd/lp
Thunder - All The Right Noises cd/2cd/2lp limited edition
12 maart
Big Country - Buffalo Skinners 2lp Reissue
Chris Cornell - No One Sings Like You Anymore cd/lp
Lana Del Rey - Chemtrails Over The Country Club cd/lp/lp coloured (indie only)
Lloyd Cole - Antidepressant cd/lp
Lucas & Arthur Jussen - Russian Album
Neil Young - After The Gold Rush lp+7"single box 50th Anniversary
Papa Roach - Greatest Hits Vol.2 The Better Noise Years cd/lp
Ringo Starr - Zoom In cd/lp (ep)
Ryan Adams - Wednesdays cd/lp+7' single
Saxon - Inspirations cd/lp
Sigur Ros - Agaetis Byrjun 2lp reissue
Sonny Rollins - On Impulse lp reissue
Steve Earle & The Dukes - J.T. cd/lp/lp indie only coloured vinyl
Sting - Duets cd/lp
U.D.O. - Live In Bulgaria 2020 cd+dvd/cd+bluray/3lp coloured vinyl
Various - Beste Van Nl
Various - Top 40 Hitdossier - One Hit Wonders 5cd
19 maart