Various - Rockabilly Legends 2cd
Various - Sky Radio Summer 2020
Ben Liebrand - Grand 12 Inches 17
Weeknd - After Hours 2lp
Run the Jewels - Rtj4 cd/2lp/4lp
Def P. - Gevat in 16 bars cd+digibook
Various - Raiders of the Lost Dub
Maytals - Monkey Man lp coloured vinyl
Reggae Roast - Turn Up the Heat 2lp coloured
Marvin Gaye - Dream of a Lifetime lp coloured vinyl
Bettye Lavette - Blackbirds cd/lp
Toots and the Maytals - Got To Be Tough cd/lp
Madness - Full House lp reissue
Earth, Wind & Fire - Grandmix
Earth, Wind & Fire - 50 Years Anniversary Album 5cd
Keith Urban - Speed of Now Pt.1
Fred Eaglesmith & Tif Ginn - Alive 2cd
John Prine - Souvenirs lp
Patsy Cline - Showcase lp
Avett Brothers - Third Gleam cd
Grant Lee Phillips - Lightning, Show Us Your Stuff cd/lp+7'
Colter Wall - Western Swing & Waltzes and Other Punchy Songs cd/lp indie only coloured vinyl
Dan Penn - Living On Mercy
Mavericks - En Espanol cd/lp coloured (indie only)
Paul Rodgers - Muddy Water Blues 2lp Coloured vinyl
Elvin Bishop & Charlie Musselwhite - 100 Years of Blues
Gary Moore - Close As You Get 2lp
Gary Moore - Old New Ballads Blues 2lp
Snarky Puppy - Tell Your Friends - 10 Year Anniversary 2cd/2lp
John Coltrane - Giant Steps 60th Anniversary 2cd/2lp
Brad Mehldau - Suite: April 2020 2cd
Ronnie Earl & Broadcasters - Rise Up
Chick Corea - Plays cd/lp
Livin' Blues - Wang Dang Doodle lp coloured vinyl
Lucky Peterson - Best of cd/lp
Walter Trout - Ordinary Madness cd limited/2lp coloured vinyl
Gregory Porter - All rise cd/cd deluxe/2lp/3lp coloured
Gregory Porter - Gregory Porter 3cd + dvd
Dion - Blues With Friends 2lp
Howlin' Wolf - London Howlin' 2cd reissue
Tino Martin - Voor Iedereen
Various - Ultieme Smartlappen Top 100 5cd
Andre Hazes - De Albums 1989-1995 6cd
Herman Van Veen - Een Keuze - Live Thuis lp
Andre Hazes Jr - Thuis 2cd
Ancora - Beste Van 2cd
Drie Js - De Aard Van Het Beest lp coloured vinyl
Deftones - Ohms cd/2lp coloured indie only
Idles - Ultra Mono cd/lp/lp coloured/2lp
Prince - Sign O' the Times 2cd/3cd/2lp coloured vinyl/4lp/8cd+dvd boxset/13lp+dvd boxset
Guns N' Roses - Greatest Hits 2 lp coloured/black vinyl
Stray Kids - Vol.1 Repackage Album: In Life
Pretty Things - Bare As Bone, Bright As Blood cd
Neil Young - Times
Lou Reed - New York 2lp+3cd+dvd
Pretty Things - Bare As Bone, Bright As Blood cd/lp coloured vinyl
Modern Talking - First Album lp coloured vinyl
Rolling Stones - Steel Wheels Live 2cd+dvd/2cd+bluray/dvd/bluray/3cd+2dvd+bluray boxset/4lp/4lp coloured vinyl
Elliott Smith - Elliott Smith - 25th Anniversary 2cd/2lp
Allman Brothers Band - Seven Turns lp coloured vinyl
Bear's Den & Paul Frith - Fragments cd
Sophia - Holding On / Letting Go cd/lp
Slade - Cum On Feel the Hitz - the Best of Slade 2cd/2lp
Slowdive - Blue Day lp coloured vinyl
Steve Hackett - Selling England By the Pound & Spectral Mornings: Live At Hammersmith 2cd+dvd/2cd+bluray/4lp+2cd
Nick Mason's Saucerful of - Live At the Roundhouse 3cd/2lp/blu-ray
Elliott Brood - Keeper
Ry Cooder - Trespass lp coloured vinyl
Willy Deville - Live In the Lowlands 3lp
Willy Deville - Live At Montreux 1994 2lp
Savoy Brown - Ain't Done Yet lp
Blitzen Trapper - Holy Smokes Future Jokes cd/lp/lp coloured
Tedeschi Trucks Band - Revelator 2lp coloured vinyl
Yusuf/Cat Stevens - Tea For the Tillerman 2 cd/lp
Flying Colors - Flying Colors 2lp Coloured vinyl / Second Nature 2lp Coloured vinyl
Flying Colors - Third Stage:Live In London 2cd + dvd/2cd+bluray/3lp coloured vinyl
Gazpacho - Fireworker cd/lp
Sandy Coast - Eyes of Jenny / Capital Punishment 7' coloured vinyl
Joan Osborne - Trouble and Strife cd/lp
Toto - Live At Montreux 1991 2lp
Ad Vanderveen - Treasure Keepers
David Bowie - Young Americans lp coloured vinyl
Dennis Kolen - In Our Lifetime cd/lp
Marilyn Manson - We Are Chaos cd/lp/lp coloured (Indie only)
Stray Cats - Rocked This Town: From La To London cd/2lp coloured vinyl
Suzanne Vega - An Evening of New York Songs and Stories cd/2lp
Doves - Universal Want cd/lp/lp coloured
Anastacia - Not That Kind lp coloured vinyl (reissue)
Frank Boeijen - Het Mooiste & Het Beste 3lp coloured Vinyl (reissue)
Everything Everything - Re-Animator cd/lp
Andreas Vollenweider - Quiet Places
P.J. Harvey - To Bring You My Love lp reissue
P.J. Harvey - To Bring You My Love-Demos cd/lp
Rolling Stones - Goats Head Soup cd/lp/2cd/2lp/4cd boxset/4lp boxset
All Them Witches - Nothing As the Ideal cd/lp coloured
Pineapple Thief - Versions of the Truth cd/lp/boxset/lp coloured
Various - Angelheaded Hipster: the Songs of Marc Bolan & T. Rex 2cd/2lp
Rick Wakeman - Red Planet cd
Tricky - Fall To Pieces cd/lp
Throwing Muses - Sun Racket lp coloured vinyl
Peter Gabriel - Plays Live lp reissue
Seether - Si Vis Pacem Para Bellum cd/lp
Jon Anderson - 1000 hands cd/lp
Fleetwood Mac - Fleetwood Mac 8cd/5lp reissue
Snow Patrol & the Saturda - Fireside Sessions -Ep-
Gloria Estefan - Into the Light 2lp coloured vinyl
Danny Vera - New Black and White Pt.Iv - Home Recordings cd/10' vinyl lp (e.p.)
Jennie Lena - Analog girl in a digital world cd/lp
Hurts - Faith cd/lp
Lowest Pair - Perfect Plan lp
Jason Mraz - Look For the Good cd/2lp
Allman Betts Band - Bless Your Heart cd
Yello - Point cd/lp
Hooverphonic - With Orchestra 2lp coloured vinyl
Krezip - Best of 2lp coloured vinyl
Savoy Brown - Ain't Done Yet cd
Angel Olsen - Whole New Mess cd/lp
Sevdaliza - Shabrang cd/lp coloured
Allman Brothers Band - Mycology: an Anthology cd
J.S. Ondara - Folk N' Roll Vol.1: Tales of Isolation cd
Bruce Hornsby - Non-Secure Connection cd/lp
My Morning Jacket - Waterfall Ii cd/lp
Katy Perry - Smile cd/cd deluxe/lp coloured Vinyl
Ulver - Flowers of Evil cd/lp
Motorpsycho - All is One 2cd/2lp
Jonsi - Go lp Coloured Vinyl reissue
Doe Maar - 4US lp+cd coloured vinyl reissue
Doe Maar - Skunk lp+cd coloured vinyl reissue
Tremeloes - Complete Cbs Recordings 1966-72 6cd
Tim Bowness - Late Night Laments
Sigur Ros - () 2lp reissue
Smokie - Gold 3cd
Davina Michelle - My Own World
Gloria Estefan - Brazil 305
Blues Pills - Holy Moly! cd/lp/lp coloured/boxset
Erasure - Neon cd/2lp/2lp coloured
nieuwe releases
dance/soul/r&b/rap/reggae
pop / rock
Country/americana/folk
blues/jazz/jazzrock
nederlandstalig / dialect




verwacht
| Assortiment | Contact | Genres | Navigatie |
| --- | --- | --- | --- |
| cd's | Meint Veningastraat 132 | pop/rock | home |
| vinyl lp's (nieuw en 2e hands) | 9601KJ Hoogezand | hard rock / heavy metal | nieuw / verwacht |
| vinyl singles (nieuw en 2e hands) | tel: 0598-392551 | soul / dance / r & b / reggae | webshop |
| dvd's | | blues / jazz | geschiedenis |
| miniatuurgitaren | Openingstijden: | folk / country & western | contact |
| gitaarsnaren | ma: 13:00u-18:00u. | populair (Nederlandstalig etc.) | foto's / films |
| platenspelers | di: 9:00u-12:00u / 13:00u-18:00u | Groningstalig / dialect | gastenboek |
| pick-up naalden | wo: 9:00u-12:00u / 13:00u-18:00u | klassiek | |
| nationale entertainmentcard | do: 9:00u-12:00u / 13:00u-18:00u | | |
| accessoires | vrij: 9:00u-18:00u | | |
| | za: 9:00u-17:00u | | |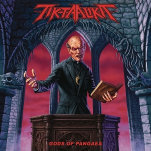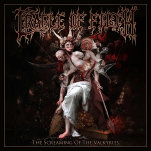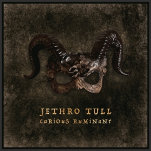 Volg ons op:
Kinderen Voor Kinderen - Deel 41 En Toen?
Oswald Sattler - Die Bergkristall - Messe
OST - Outlander 5 2lp coloured
Tielman Brothers - Golden Years 2lp Coloured vinyl
Diversen

Ayreon - Transitus 2cd/2lp/earbook
Behemoth - And The Forests Dream Eternally 2cd/2lp reissue
Napalm death - Throes of Joy In Jaws of Defeatism cd/lp
Finntroll - Vredesvavd cd/lp
Dream Theater - When Dream and Day Unite lp
Magnum - Valley of Tears lp Coloured Vinyl
Lamb of God - Wrath lp
Neal Morse - Sola Gratia cd/2cd/2lp+cd
Ace Frehley - Origins Vol.2 cd/2lp
Rainbow - Live In Munich 1977 2cd/3lp
Ihsahn - Pharos cd/lp limited
Stryper - Even the Devil Believes cd/lp
Zakk Sabbath - Vertigo
Helloween - 7 Sinners/Unarmed/Straight Out of Hell cd/2lp coloured vinyl reissues
Metallica - S & M 2 2cd/2cd+dvd/2cd+bluray/dvd/bluray/4lp/4lp coloured vinyl (Indie only)/deluxe boxset (4lp+2cd+Blry)
In Flames - Clayman cd/lp
Pain of Salvation - Panther cd/lp
Moonspell - Butterfly Effect lp (reissue)
Kamelot - I Am the Empire: Live From the 013 cd/lp
metal/sympho/prog/punk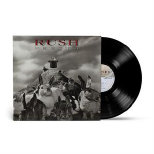 20 november
Airbag - Greatest Show On Earth 2lp -coloured Vinyl-
Coldplay - Parachutes lp coloured vinyl
Diamond Head - Lightning To The Nations 2020 cd/lp reissue
Elvis Presley - From Elvis In Nashville 4cd/2lp
Five Finger Death Punch - A Decade of Destruction, Vol. 2 cd/2lp
Jimi Hendrix Experience - Live In Maui 3cd
Mary J. Blige - My Life 2cd/2lp reissue
New Model Army - Carnival cd mediabook/2lp coloured
Nick Cave - Idiot Prayer: Nick Cave Alone At Alexandra Palace cd/2lp
Specials - Ghost Town lp coloured Vinyl
Specials - More Specials 2lp+7'
Ufo - Strangers In The Night 8cd/2lp coloured
27 november
David Gilmour - Yes, I Have Ghosts 7'vinyl single
Hatebreed - Weight Of The False Self cd/lp
John Fogerty - Fogerty's Factory cd/lp
Kenny Wayne Shepherd - Straight To You:Live cd+dvd/cd+blu-ray/2lp coloured
Lou Reed - Lou Reed Live At Alice Tully Hall 2lp
Peter Gabriel - Growing Up 3lp
Smashing Pumpkins - Cyr cd/lp coloured
Taylor Swift - Folkore 2lp
Trijntje Oosterhuis & Jazz Orchestra Of The Concertgebouw - Wonderful Christmastime cd/lp coloured
Various - Radio 10 Top 4000 (2020) 5cd
Willie Nelson - Red Headed Stranger Live From ..lp
4 december
Mariah Carey - Merry Christmas Ii You lp coloured
Stevie Nicks - Live In Concert The 24 Karat Gold Tour 2cd/2lp/2lp coloured Vinyl
Who - Who 6x7' single+cd
11 december
Jimi Hendrix Experience - Live In Maui 3lp+bluray
Kamasi Washington - Becoming (Music From The Netflix Original Documentary) cd/lp
18 december
Eminem - Music to be murdered by 2lp
Onerepublic - Human cd/lp
Sam Cooke lp reissues
Sam Smith - To Die For cd/cd deluxe/lp/lp coloured
T-Bone Burnett & Jay Bellerose, Keefus Ciancia - Spells cd/lp
25 december
Phil Collins - No Jacket Required lp Coloured vinyl reissue
30 december
George Michael - Symphonica 2lp
Jethro Tull - Stormwatch cd/lp
2021
Celeste - Same cd/lp
Little Steven & the Disciples of Soul- Macca To Mecca! cd+dvd
Steven Wilson - Future Bites cd/blu-ray/lp/lp coloured
Wardruna - Kvitravn cd/lp
Releasedatum onbekend
Killers - Imploding the Mirage lp
Elbow - Vinyl reissues
verder..
Jonas Kaufmann - Selige Stunde
Ludovico Einaudi - Undiscovered
Lang Lang - Bach: Goldberg Variations cd/lp/4cd deluxe
klassiek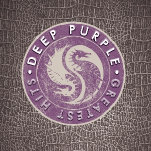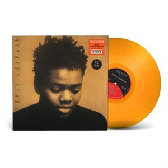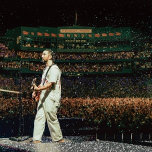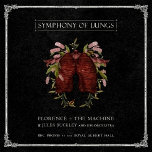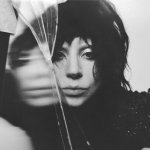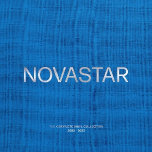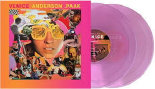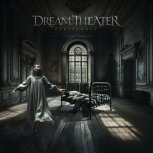 Compilatie albums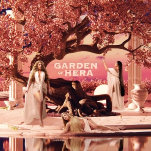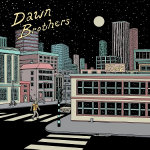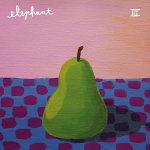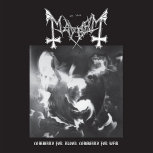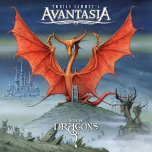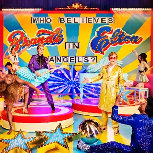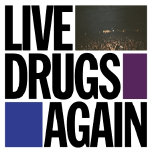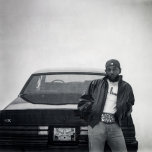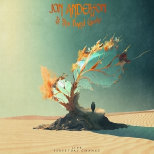 Releasedata onder voorbehoud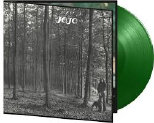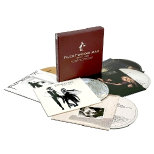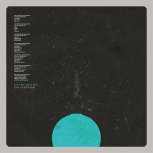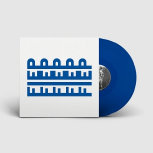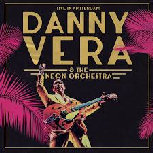 Bear's Den & Paul Frith - Fragments lp Indie only
Chuck Prophet - Land That Time Forgot lp
Diana Krall - This Dream of You cd/lp
Guns N' Roses - Greatest Hits 2 lp coloured/black vinyl
Neal Morse - Sola Gratia 2lp+cd
Nils Lofgren - Nils Lofgren Band: Weathered 2cd
Reba McEntire - Rumor Has It - 30th Anniversary lp
Sam Cooke - Mr. Soul lp coloured vinyl
Throwing Muses - Sun Racket cd
Various - De Beste Muziek Uit 'Langs De Lijn' cd/2lp
Various - Many Faces of Deep Purple lp
Various - Many Faces of Iron Maiden lp
Various - Nazomeren 3
Ziggy Marley - More Family Time
26 september
Anaal Nathrakh - Endarkenment cd/lp
Allman Betts Band - Bless Your Heart 2lp
Aloe Blacc - All Love Everything cd/lp
Avett Brothers - Third Gleam lp
Batmobile - Big Bat 10' coloured vinyl
Billy Joel - Album Collection Vol. 1 9lp
Blackpink - Album / album (Exclusive 1)cd
Bon Jovi - Bon Jovi 2020 cd/2lp
Chris Smither - More From the Levee
Daniel Lanois - For the Beauty of Wynona lp Coloured Vinyl (reissue)
Dawes - Good Luck With Whatever cd/lp
Dolly Parton - A Holly Dolly Christmas
Ella Fitzgerald - Ella: the Lost Berlin Tapes 2lp
Frank Zappa - Halloween 81 - Live At the Palladium, NY 2cd/6cd fanbox
Gotthard - Steve Lee - the Eyes
Guns N' Roses - Greatest Hits 2 lp Coloured vinyl (datum onzeker)
Guus Meeuwis - Deel Zoveel lp
Jeangu Macrooy - Brave Enough 12' vinyl E.P.
Jonsi - Shiver cd/2lp/2lp indie only
Lana Del Rey - Violet Bent Backwards Over the Grass cd/lp/lp indie only
Mariah Carey - Rarities 2cd
Melanie C - Melanie C cd/2cd deluxe
Motley Crue - Crue Believers cd/lp
New Order - Power Corruption and Lies 2cd+2dvd+lp boxset
Oasis - (What's the Story) Morning Glory? 2lp coloured vinyl reissue
Paul Carrack - Another Side of Paul Carrack
Peter Green - Kolors/Little Dreamer/ Whatcha Gonna Do? lp reissues
Queen + Adam Lambert - Live Around The World cd/cd+dvd/cd+bluray/2lp/2lp coloured vinyl (indie only)
Reba McEntire - Rumor Has It - 30th Anniversary cd
Roger Waters - Us + Them 2cd/dvd/bluRay/3lp
Robert Plant - Digging Deep: Subterranea 2cd
Roisin Murphy - Roisin Machine cd/lp
Rolling Stones - Live At the Oakland Coliseum 1969 lp
Shania Twain - Woman In Me 2cd/3cd/lp
Six Feet Under - Nightmares Of The Decomposed cd/lp coloured
Soft Cell - Cruelty Without Beauty 2cd reissue
Spinvis - 7.6.9.6. cd/cd+boek/2lp/boxset
Status Quo - Picturesque Matchstickable Messages From the Status Quo 2lp coloured vinyl
Status Quo - Spare Parts 2lp Coloured Vinyl
Sufjan Stevens - Ascension cd/2lp/2lp coloured
Various - Aangenaam Klassiek 2020
Various - Top 40 Hitdossier - Instrumentals 3cd
Wailing Souls - Back a Yard cd/lp
2 oktober
Vervolg verwachte releases
Vervolg verwachte releases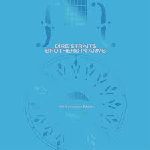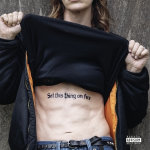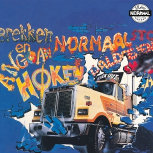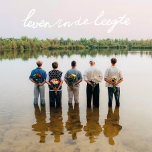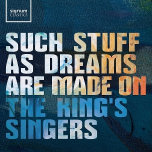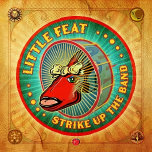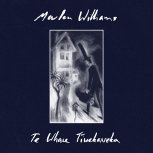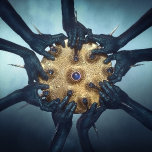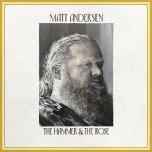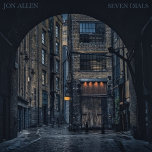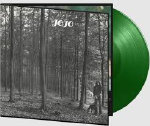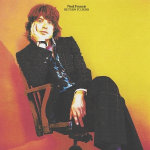 Agnetha Faltskog - Agnetha Faltskog Vol.2/Sjung Denna Sang/Tio Ar Med Agnetha lp reissues coloured vinyl
A-Ha - East of the Sun, West of the Moon lp coloured
Alphaville - Forever Young lp coloured (reissue)
Black Pumas - Black Pumas 2cd Deluxe/2lp+7' coloured vinyl
Black Sabbath - Paranoid - 50th Anniversary 4cd/5lp
Blue Oyster Cult - Symbol Remains
Blues Brothers - Blues Brothers lp coloured vinyl (reissue)
Brothers Osborne - Skeletons cd/lp
Buffalo Tom - Birdbrain lp coloured vinyl
Calefax - Bach's Musical Offerings
Carla Bruni - Carla Bruni
Crippled Black Phoenix - Ellengaest cd/lp/lp coloured
Darlingside - Fish Pond Fish cd/lp/lp coloured
David Garrett - Alive - My Soundtrack cd/2cd deluxe
Derek Trucks Band - Live At Georgia Theatre 2cd reissue
Dexys Midnight Runners - Searching For the Young Soul Rebels lp coloured vinyl (reissue)
Di-Rect - Wild Hearts
Dire Straits - Studio Albums 1978-1991 6cd/8lp reissue
Donovan - What's Bin Did and What's Bin Hid lp coloured reissue
Duran Duran - Duran Duran 2lp coloured vinyl reissue
Foals - Collected Reworks 3lop
Future Islands - As Long As You Are cd/lp
Gary Moore - Live from london 2lp coloured vinyl (reissue)
Gov't Mule - Life Before Insanity 2lp coloured vinyl reissue
Ice-T - Rhyme Pays lp coloured vinyl (reissue)
John Lennon - Gimme Some Truth - Best of cd/2cd+blu-ray/2lp/4lp
Juice Wrld - Legends Never Die cd/2lp
Kastelruther Spatzen - Liebe Fur Die Ewigkeit
Kacey Musgraves - Kacey Musgraves Christmas Show lp coloured Vinyl
Linkin Park - Hybrid Theory - 20th Anniversary 2cd/4lp/5CD+4LP+3DVD-boxset
Loudon Wainwright III - I'd Rather Lead a Band cd/lp
Marillion - Live From Cadogan 4lp
Modern Talking - Let's Talk About Love lp coloured vinyl reissue
Motorhead - On Parole cd/lp reissue
My Morning Jacket - Waterfall Ii lp coloured
Nina Simone/DJ Maestro - Little Girl Blue Remixed lp coloured vinyl
OST - Lost Boys lp coloured vinyl
Ozric Tentacles - Space For the Earth cd/lp
Patty Smyth - It's About Time
Paul Weller - On Sunset lp (ep). -Remix-
Rod Stewart - Greatest Hits Vol.1 lp coloured vinyl (reissue)
Ronnie Wood - Somebody Up There Likes Me bluray/dvd
Rory Gallagher - Best of cd/lp
Roxette - Look Sharp lp coloured vinyl (reissue)
Sade - This Far 6lp
Simply Red - Picture Book (reissue)
Slowdive - Morningrise 12' vinyl coloured
Snowy White - Something On Me
Talk Talk - It's My Life lp coloured vinyl (reissue)
Tears For Fears - Seeds of Love 2cd/lp/4cd+bluray boxset
Travis - Travis cd/lp coloured
Troye Sivan - In a Dream lp coloured
Ultravox - Vienna: 40th Anniversary 5cd+Dvd/2lp
Zz Top - Eliminator lp coloured vinyl (reissue)
9 oktober
Armin Van Buuren - Shivers lp coloured vinyl
Blackpink - Album cd+boek
Bts - Skool Luv Affair (Special Addition) cd+dvd Box Set Special Edition -Reissue-
Def Leppard -Hits Vegas - Live At Planet Hollywood 2cd+dvd/2cd+bluray/3lp coloured vinyl
Doors - Morrison Hotel 50th Anniversary boxset
Eagles - Live From the Forum Mmxviii 2cd/2cd+dvd/2cd+bluray/4lp
Fratellis - Half Drunk Under a Full Moonlp cd/lp
Golden Earring - Last blast of the century | 3LP coloured vinyl
Henrik Freischlader Band - Missing Pieces cd/2lp
Katie Melua - Album No.8 cd/cd deluxe/lp
Ken Hensley - Proud Words On A Dusty Shelf lp coloured Vinyl
Kronos Quartet - Long Time Passing
Laura Lynn - Country 2 Deluxe 2cd
Metal Church - Classic Live cd/lp
Peter Gabriel - Live In Athens 1987 2lp
Peter Green - White Sky lp
Q 65 - Revolution lp -coloured Vinyl- (reissue)
Roy Harper - I'm Not Gone Yet
Steve Perry - Traces: Alternate Versions & Sketches cd/lp
Soft Cell - Cruelty Without Beauty reissue + book
Tangerine Dream - Sessions Vi
Tom Petty - Wildflowers & All the Rest 2cd/4cd/3lp/7lp
Tygers Of Pan Tang - Burning In The Shade lp coloured
Vamps - Cherry Blossom cd/lp
Various - Hitzone 95
Various - Kerst 2020
Various - Kidszone - 2020
16 oktober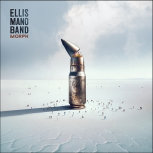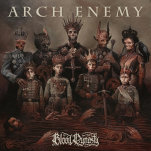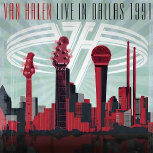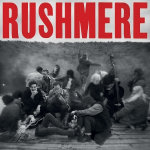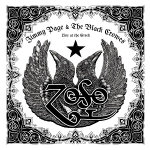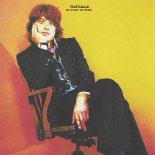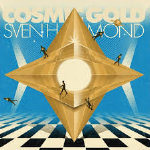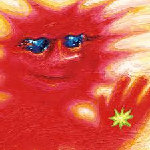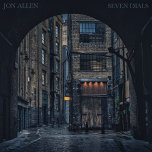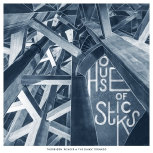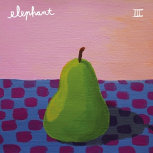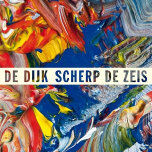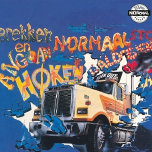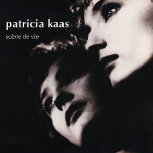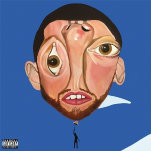 Armored Saint - Punching The Sky cd/2cd/2lp
Baseballs - Hot Shots
Ben Harper - Winter Is For Lovers cd/lp coloured
Bruce Springsteen & the E Street Band - Letter To You cd/2lp/2lp coloured
Calexico - Hot Rail (Anniversary Edition) 2lp Coloured Vinyl
Cuby & Blizzards - Sometimes lp coloured vinyl
Deep Purple - Live In Paris 1985
Devin Townsend - Order of Magnitude - Empath Live Vol.1 3cd/5lp
Drive-By Truckers - Live From Austin Tx 2lp
Dr. John - Malcolm Rebenneck/Night Tripper lp reissues coloured Vinyl
Fleur - Fleur cd/lp
Gorillaz - Song Machine, Season 1 cd/lp/lp coloured/2lp+cd deluxe
Hammerfall - Live Against the World 3cd/3lp
Joe Bonamassa - Royal Tea cd/2lp coloured /2lp gold vinyl+cd+book limited edition (earbook)
John Frusciante - Maya cd/lp
J.S. Ondara - Folk N' Roll Vol.1: Tales of Isolation lp
Kiss - Collectors Box 3cd
Leaves' Eyes - Last Viking 2cd/2cd limited/2cd+dvd/2lp coloured
Neal Casal - Fade Away Diamond Time cd/2lp (Reissue)
Nothing But Thieves - Moral Panic cd/lp
Pearl Jam - Mtv Unplugged cd
Peter Gabriel - Secret World 2lp
Uriah Heep - 50 Years In Rock 23cd+lp
23 oktober
Abba - Super Trouper 7' vinyl Super Trouper 40th Anniversary editions
Abba - Super Trouper 2lp half speed 40th Anniversary edition
Amy Macdonald - Human Demands cd/cd deluxe/lp
Billie Eilish - No Time To Die 7' Vinyl single coloured vinyl
Black Foxxes - Black Foxxes cd/lp
Black Stone Cherry - Human Condition cd/lp coloured vinyl
Dolly Parton - A Holly Dolly Christmas lp
Eels - Earth To Dora cd/lp/boxset
Elvis Costello - Hey Clockface cd/lp
Elton John - Elton John lp Coloured Vinyl reissue
Frank Boeijen - Top 40
James Brown - Collected 2lp
John Legend - Bigger Love 2lp
Jonas Kaufmann - It's Christmas! 2cd
Joni Mitchell - Joni Mitchell Archives Vol.1 5cd
Joni Mitchell - Live At Canterbury House - 1967 3lp
Meghan Trainor - A Very Trainor Christmas cd/2lp
Motorhead - Ace of Spades 2cd deluxe/3lp/8lp+dvd boxset
Outlaws - Legacy Live 3lp coloured
Paradise Lost - Symphony For The Lost 2lp coloured vinyl
Peter Broderick - Blackberry cd/lp
Prodigy - World's On Fire (live) 2lp
Sam Smith - Love Goes
Style Council - Long Hot Summer / The Story Of The Style Council 2cd/3lp
Tangerine Dream - Pilots Of The Purple Twilight 10CD Collector's Edition Box Set
Tim Knol & Blue Grass Boogiemen - Music From Creek Country
Travis - Good Feeling lp
Upsetters - Eastwood Rides Again lp
U2 - All That You Can't Leave Behind cd/2cd/5cd boxset/2lp/11lp boxset
Various - 100 Hollandse Hits - 2020 4cd
Various - Top 40 - Wedding Songs/Happy Songs/Luisterliedjes 2cd's
Various - Top 40 Hitdossier - 00's 5cd
Who - Who 2cd deluxe
Yes - Royal Affair Tour (Live In Las Vegas) cd/2lp
30 oktober
Aerosmith - Greatest hits lp
Alter Bridge - Walk The Sky 2.0 cd/lp
Daniil Trifonov - Silver Age 2cd
David Bowie - Metrobolist (Aka The Man Who Sold The World) cd/lp
Dolly Parton - Jolene lp
Felt - Felt 4 U cd/lp coloured
Kylie Minogue - Disco cd/cd deluxe/lp/lp coloured indie only
Little Mix - Confetti cd deluxe/lp/lp splattered vinyl
Nelly - Country Grammar 2lp coloured vinyl
Nick & Simon - Nsg cd/lp
Nina Simone - Pastel Blues lp
Wilco - Summerteeth 4cd/5lp
6 november
Cecilia Bartoli - Queen of Baroque
Chris Stapleton - Starting Over cd/lp
Cranberries - No Need To Argue cd/2cd/2lp
Derek & The Dominos - Layla And Other Assorted Love Songs 2cd/4lp
Duncan Laurence - Small Town Boy cd/lp
Elton John - Deep Cuts 4lp
Elton John - Jewel Box 8cd
Elton John - Rarities & B-Sides 3lp
Elton John - And This Is Me 2lp
Faithless - All Blessed cd/lp
Foreigner - Can't Slow Down 2cd/2lp
George Benson - Weekend In London cd/2lp coloured vinyl
Jack Jersey - Favorieten Expres
John Mayall - Tough/Stories 2lp/cd reissues
Johnny Cash - Johnny Cash and the Royal Philharmonic Orchestra cd/lp
Katatonia - Dead Air 2cd+dvd/2lp
Kim Wilde - Wilde Winter Songbook 2cd/2lp coloured
Lambchop - Trip cd/lp coloured Vinyl
Lenny Kuhr - Favorieten Expres
Neil Diamond - Classic Diamonds With the London Symphony Orchestra cd/2lp
Phil Campbell and the Bastard sons - We're the Bastards cd/cd deluxe/2lp
Various - Alternative Christmas 2lp
Various - Hitzone - Best of 2020
Top 2000 - Het Beste Van Eigen Bodem
Various - Veronica Top 1000 Allertijden 2020 2lp
Willem Duyn - Favorieten Expres
13 november