Leon Bridges - Gold-Diggers Sound cd/lp/lp alternate cover/lp coloured vinyl
Lee Perry - Dub Treasures From The Black Ark lp
Tupac - Best Of 2Pac Pt 1: Thug 2lp
Various - Top 40 Hitdossier - Reggae 3cd
Dave & Ansel Collins - Double Barrel lp reissue
Jebroer - Zessechssix 3cd
Laura Mvula - Pink Noise cd/lp
Ub40 - Bigga Baggariddim
Alborosie - For the Culture
Robert Finley - Sharecropper's Son lp
Madness - Rise & Fall lp reissue
King Tubby - Majestic Dub lp
Rodney Crowell - Triage cd/lp
Glen Campbell - Live From The Troubadour cd/2lp
John R. Miller - Miller cd/lp
Willie Nelson - To All The Girls... 2lp coloured vinyl, reissue
Willie Nelson - Honeysuckle Rose 2lp coloured vinyl, reissue
Lukas Nelson & Promise Of The Real - A Few Stars Apart cd/lp
Oak Ridge Boys - Front Porch Singin' cd/lp
Jon Lord - Blues Project - Live cd reissue
Cedric Burnside - I Be Trying cd/lp/lp coloured
Mike Zito - Resurrection
Charles Mingus - Mingus At Carnegie Hall 3lp
Nina Simone - Montreux Years 2cd/2lp
John Mayall - Wake Up Call lp coloured vinyl reissue
Christine Perfect - Christine Perfect lp coloured vinyl
Sonny Clark - Cool Struttin' lp reissue
Sonny Rollins - On Impulse lp reissue
Hiatus Kaiyote - Mood Valiant cd/lp/lp coloured
Etta James - Montreux Years 2cd/2lp
Cedric Burnside - I Be Trying cd
Bill Evans Trio - On A Friday Evening cd/2lp
Rowwen Heze - Onderaan Beginne cd/lp
Marco De Hollander - De Allerbeste Meezing Medleys
Paul Mccartney tribute - Iii Imagined cd/2lp/2lp coloured
Jackson Browne - Downhill From Everywhere cd/2lp
Eva Cassidy - Acoustic 2lp
Miley Cyrus - Plastic Hearts 2lp
Whiskey Myers - Firewater lp 10th anniversary
Shins - Oh Inverted World 20th anniversary cd/lp/lp coloured
P.J. Harvey/John Parish - A Woman Man Walked By lp
Joshua Radin - Ghost And The Wall cd/lp
R.E.M. - Radio Free Europe 7" vinyl single
Stone Temple Pilots - Tiny Music...Songs From the Vatican Gift Shop 2/lp+3cd -Reissue, anniversary edition-
John Mayer - Sob Rock cd/lp/lp coloured
Lucinda Williams -Lu's Jukebox Vol. 2 - Southern Soul: From Memphis To Muscle Shoals cd
Tedeschi Trucks -Band- & - Layla Revisited: Live At Lockn' 2cd/3lp
King Gizzard & The Lizard Wizard - Butterfly 3000 cd
Tones And I - Welcome To The Madhouse cd
Nathaniel Rateliff - Red Rocks 2020 2cd
Golden Earring - Contraband lp coloured vinyl
Dewolff & Metropole Orkest - Live At Royal Theatre Carre, Amsterdam cd/2lp reissue
Tina Turner - Foreign Affair 2cd/5cd/2lp reissue
Ida Mae - Click Click Domino
White Stripes - Seven Nation army 7" single Coloured vinyl
Blondie - Vivir En La Habana ep coloured vinyl
Ronnie Lane & Slim Chance - Anymore For Anymore lp reissue
Grateful Dead - Grateful Dead (Skull And Roses)2lp
Neal Francis - Don't Call Me No More 7" single
Dickey Betts Band - Let's get together 2lp coloured vinyl
Tori Amos - Under The Pink 2lp coloured vinyl
Anouk - Fake It Till We Die lp coloured vinyl
Beastie Boys - Some Old Bullshit lp reissue
Blackpink - 2021: The Show - Livestream Concert 2dvd
Anne Soldaat - Facts & Fears cd/lp coloured
Tom Odell - Monsters cd/lp/lp coloured
Fleetwood Mac - Tusk 2lp reissue
Rolling Stones - A Bigger Bang - Live On Copacabana Beach cd+dvd/cd+blu-ray/3lp/3lp coloured
Bts - Butter cd (+ poster, lyric card, frame, boxset)
Inhaler - It Won't Always Be Like This cd/lp/lp coloured vinyl
Lucinda Williams -Lu's Jukebox Vol. 2 - Southern Soul: From Memphis To Muscle Shoals 2lp
Polo & Pan - Cyclorama
Muse - Origin Of Symmetry: Xx Anniversary Remixx 2lp Reissue
Little Steven And The Disciples of soul - Summer Of Sorcery: Live From The Beacon Theatre 3cd
Golden Earring - Switch lp
Yello lp reissues
Bobby Gillespie & Jehnny Beth - Utopian Ashes lp coloured
White Stripes - Seven Nation army 7" vinyl single
Smokie - Montreux Album 2lp coloured vinyl, reissue
King Gizzard & The Lizard - Teenage Gizzard cd/lp coloured vinyl
Anne Clark & Thomas Ruckoldt - The Silence Inside
Alan Parsons - Time Machine 2lp coloured vinyl, reissue
Queen - Greatest Hits CD -Reissue-
Froukje - Licht & Donker 10" E.P. coloured vinyl
Tony Joe White - Smoke From The Chimney lp
T. Hardy Morris - Digital Age Of Rome cd/lp
Steve Marriner - Hope Dies Last
Modern Talking - In The Garden Of Venus lp coloured vinyl, reissue
Fleetwood Mac - Live 3cd/2lp -Reissue-
Go! Team - Get Up Sequences Part One cd/lp/lp coloured vinyl
Herman Brood - My Way - The Hits 2lp coloured vinyl, reissue
Toto - With A Little Help From My Friends cd_dvd/cd+bluray/2lp coloured
Rose City Band - Earth Trip cd/lp/lp coloured
Meat Loaf - Blind Before I Stop lp coloured vinyl
Ed Sheeran - Bad Habits cd single
P.J. Harvey - White Chalk lp
P.J. Harvey - White Chalk Demos cd/lp
Lady Gaga - Chromatica lp limited edition
Selena Gomez - Revelacion lp
Goo Goo Dolls - Rarities cd
John Grant - Boy From Michigan cd/2lp
Justin Bieber - Justice 2lp/2lp Picture disc
Joni Mitchell - Reprise Albums (1968-1971) 4cd/4lp
Roger Chapman - Life In The Pond
Anouk - Queen For A Day lp coloured vinyl reissue
Killing Joke - Pylon 2cd deluxe reissue
Gentle Giant - Free Hand cd/2cd/2lp reissue
Hiss Golden Messenger - Quietly Blowing It cd/lp
Yardbirds - Roger The Engineer super deluxe boxset
Focus - Focus 50 - Live In Rio 4cd
Nick Cave & Warren Ellis - Carnage cd/lp
Tragically Hip - Saskadelphia cd/lp coloured vinyl
Dewolff - Dewolff 10" E.P. coloured vinyl
Brian Setzer - Nitro Burnin' Funny Daddy lp coloured
Styx - Crash Of The Crown
Joan Armatrading - Consequences cd/lp
Kings Of Convenience - Peace Or Love cd/lp/lp coloured
Frank Zappa - Zappa '88: The Last U.S. Show 2cd/4lp
Man - Anachronism Tango
nieuwe releases
dance/soul/r&b/rap/reggae
pop / rock
Country/americana/folk
blues/jazz/jazzrock
nederlandstalig / dialect



verwacht

| Assortiment | Contact | Genres | Navigatie |
| --- | --- | --- | --- |
| cd's | Meint Veningastraat 132 | pop/rock | home |
| vinyl lp's (nieuw en 2e hands) | 9601KJ Hoogezand | hard rock / heavy metal | nieuw / verwacht |
| vinyl singles (nieuw en 2e hands) | tel: 0598-392551 | soul / dance / r & b / reggae | webshop |
| dvd's | | blues / jazz | geschiedenis |
| miniatuurgitaren | Openingstijden: | folk / country & western | contact |
| gitaarsnaren | ma: 13:00u-18:00u. | populair (Nederlandstalig etc.) | foto's / films |
| platenspelers | di: 9:00u-12:00u / 13:00u-18:00u | Groningstalig / dialect | |
| pick-up naalden | wo: 9:00u-12:00u / 13:00u-18:00u | klassiek | |
| nationale entertainmentcard | do: 9:00u-12:00u / 13:00u-18:00u | | |
| accessoires | vrij: 9:00u-18:00u | | |
| | za: 9:00u-17:00u | | |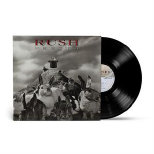 Volg ons op:

Darkthrone - Eternal Hails lp coloured
Yngwie Malmsteen - Parabellum cd boxset/2lp coloured
Yngwie Malmsteen - Blue Lightning 2LP coloured
Dream Theater - Lost Not Forgotten Archives: a Dramatic Tour of Events 3lp+2cd/3lp+2cd coloured vinyl
Sonata Arctica lp reissues
Volbeat - Hocus Bonus lp coloured vinyl
Powerwolf - Call Of The Wild cd/2cd/lp
Paradise Lost - At The Mill 2lp/2bluray
Opeth - Blackwater Park (20Th Anniversary) cd/2lp coloured
Deep Purple & Orchestra - Live At Montreux 2011 3cd + dvd
Mayhem - Atavistic Black Disorder / Kom cd ep/lp ep
Death Coloured vinyl reissues
Till Lindemann - Ich Hasse Kinder cd single/7"vinyl single coloured
At The Gates - The Nightmare Of Being cd/lp/2lp+3cd
Queensryche - Empire 2cd/3cd+dvd/2lp reissues
Queensryche - Operation Mindcrime 2cd/3cd+dvd/2lp reissues
Pestilence - Exitivm cd/lp/boxset/lp coloured
Motorhead - No Sleep 'Til Hammersmith 4cd/3lp 40th anniversary
Lacuna Coil - Live From The Apocalypse 2lp+dvd/2cd
Dream Theater - Lost Not Forgotten Archives: Images and Words - Live In Japan 2017
Devin Townsend - Devolution Series #2 - Galactic Quarantine cd+Bluray/2lp+cd
Hard rock / Heavy metal/ Prog
1 oktober
Melissa Etheridge - One Way Out cd/lp/lp coloured vinyl
Metallica.=Tribute= - Metallica Blacklist 4cd/7lp
Nineteen Seventy-Five (1975) - Live With the..
Paul Weller - Days Of Speed./ llumination LP reissues
Roger Taylor - Outsider cd/lp
Sigur Ros - Agaetis Byrjun 2lp reissue
8 oktober
Donna Summer - I'M A Rainbow cd/lp Recovered & recoloured
Roger Glover - Snapshot+ cd/lp reissue
Various - Broken Hearts & Dirty Windows: Songs Of John Prine, Vol.2 cd/lp/lp coloured vinyl
Various - Best Of Bond...James Bond 3lp
15 oktober
Lissie - Catching A Tiger 2lp reissue
22 oktober
Dmx - And Then There Was X / Great depression 2 lp reissues
Duran Duran - Future past
U.D.O. - Game Over cd/2lp coloured
29 oktober
Brian Setzer - Gotta Have The Rumble lp
R.E.M. - New Adventures In Hi-Fi 2cd Anniversary edition
5 november
Hanson - Against The World cd/lp/lp coloured
12 november
Damon Albarn - Nearer The Fountain, More Pure The Stream Flows cd/lp
19 november
Sweet - Level Headed Tour Rehearsals 1977 lp
26 november
Sigur Ros - Med Sud I Eyrum Vid Spilum Endalaust 2lp
3 december
Paul Weller - An Orchestrated Songbook With Jules Buckley & The Bb cd/lp
releasedatum onbekend
Counting Crows - Butter Miracle Suite One lp
Peter Gabriel - Shaking The Tree: 16 Golden Greats 2lp reissue
verder..
Il Divo - For Once In My Life: A Celebration Of Motown
Angelique Kidjo - Mother Nature
Nana Mouskouri - Every Grain Of Sand cd
Diversen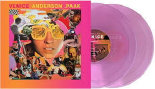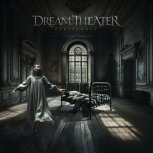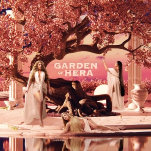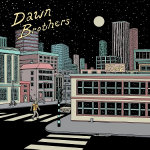 Releasedata onder voorbehoud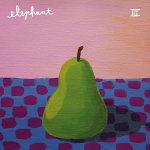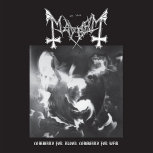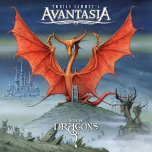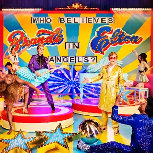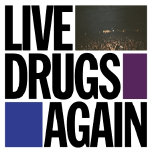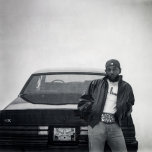 Various - Ultimate Car Sing-A-Long | 5CD
Various - Grootste Zomerhits Van 2021
Ben Liebrand - Grand 12 Inches 1 / 2 2lp's coloured vinyl
Various - 538 Hitzone 98
Various - Grand 12 Inches 18 4cd
Compilatie albums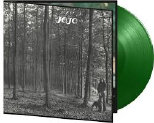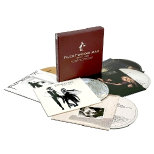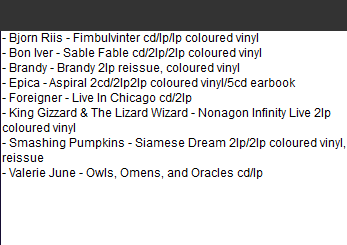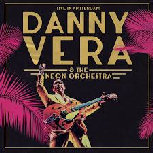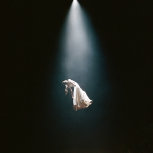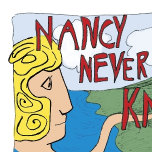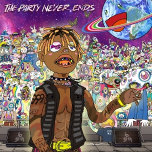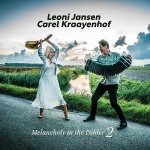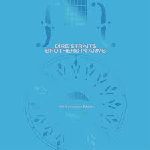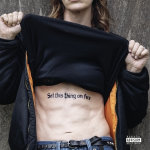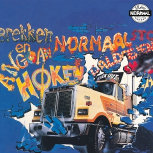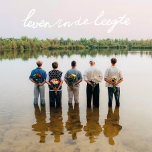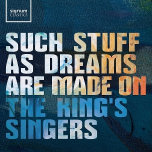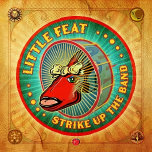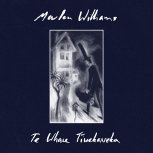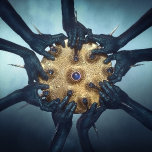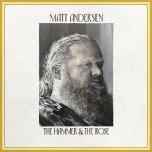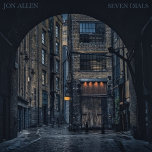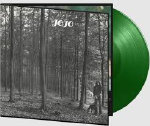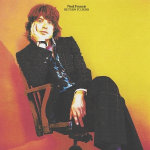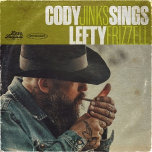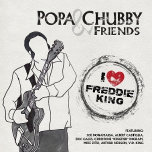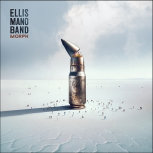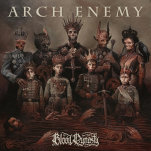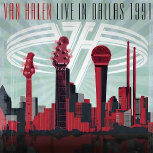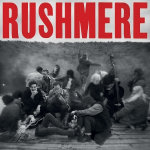 Andre Hazes - Hazes 2 2lp coloured vinyl
Aretha Franklin - Aretha cd/2lp/4cd
Axel Rudi Pell - Diamonds Unlocked Ii cd/lp
Billie Eilish - Happier Than Ever cd/2lp/2lp coloured
Bryan Ferry vinyl reissues
Candy Dulfer - Her Ultimate Collection lp
Elvis Presley - Las Vegas International Presents Elvis - August 1969 lp
Elvis Presley - Las Vegas International Presents Elvis - January Thru February 1970 2lp
Elvis Presley - Summer Festival 1970 - The Rehearsals 3lp
Enigma vinyl reissues
Evergrey - A Night To Remember 2cd+2dvd/3lp coloured reissue
Fountains Of Wayne - Welcome Interstate Managers 2lp coloured vinyl
Frank Boeijen - His Ultimate Collection lp
Golden Earring - To the hilt lp Coloured vinyl
Herman Brood - His Ultimate Collection lp
Hooverphonic - Their Ultimate Collection lp
Jacques Brel - His Ultimate Collection lp
Jim Lauderdale - Hope cd/lp
Kvelertak - Kvelertak 2cd
Los Lobos - Native Sons cd/2lp
Matt Sweeney & Bonnie Prince Billy cd/lp/lp coloured
Prince - Welcome 2 America cd/2lp/2lp+cd+bluray boxset
Savoy Brown - Bring It Home cd/lp
T. Rex - Born To Boogie 7" vinyl single coloured / picture disc
Turin Brakes - Optimist 2cd reissue, 20th anniversary
Vader - De Profundis cd/lp reissue
Wallflowers - Exit Wounds cd/lp/lp coloured
Yola - Stand For Myself cd/lp coloured
30 juli
Allison Russell - Outside Child lp
Barbra Streisand - Release Me 2
Brian May - Back To The Light cd/2cd deluxe/lp/lp coloured +2cd reissue
Clan Of Xymox - Limbo
George Harrison - All Things Must Pass 2cd/3cd/5cd+bluray/3lp/5lp/8lp super deluxe boxset
Nicki Minaj - Beam Me Up Scotty
Orchestral Manoeuvres In The Dark- Liberator lp reissue
Various - Motown Collected 2lp coloured vinyl
6 augustus
David Crosby - For Free cd
Deep Purple - Live In London 2002 cd/3lp
Devendra Banhart & Noah Georgeson - Refuge cd/2lp coloured
Nina Simone - Little Girl Blue cd/lp coloured
Sepultura - Sepulquarta cd//2lp
Sheryl Crow - Live From The Ryman And More 2cd/4lp
Travis - 12 Memories lp coloured vinyl
13 augustus
Bachman-Turner Overdrive - Collected 2lp
Bazart - Onderweg lp
Dream Theater - Lost Not Forgotten Archives: Train of Thought Instrumental Demos (2003
Jett Rebel - Pre-Apocalypse Party Playlist cd/lp/lp coloured vinyl
John Coltrane - Another Side Of cd
Lissie - Catching A Tiger cd
Lorde - Solar Power cd/lp/lp coloured
Martha Wainwright - Love Will Be Reborn cd/lp
Olivia Rodrigo - Sour cd/lp/lp coloured
Ryan Adams - Big Colors lp+7inch
Shannon & The Clams - Year Of The Spider
Sloper - Pulverise cd/lp
Thundermother - Heat Wave cd/lp's coloured
Ulver - Hexahedron - Live At Henie Onstad Kunstsenter cd/1lp coloured
Villagers - Fever Dreams cd/lp/lp coloured
Beach Boys - Feel Flows: The Sunflower & Surf's Up Sessions 69-71 2cd/2lp/4lp/5cd
Big Country - Buffalo Skinners 2lp Reissue
Brian Setzer - Gotta Have The Rumble
Chvrches - Screen Violence cd/lp
Danko Jones - Power Trio cd/lp
Isabelle Faust/ Horwitz - Stravinsky: Die Geschichte Vom Soldaten
King Tubby - Hometown Hi-Fi Dubplate Specials 1975-1979
Kooks - Inside In, Inside Out 2cd/2lp reissue, 15th anniversary
Lemmy - Ultimate Fan Collection 4cd
Leprous - Aphelion cd/2lp+cd
Lynch Mob - Elektra Years 1990-1992 2cd
Madeleine Peyroux - Careless Love 2cd3lp
New Order - Be A Rebel Remixed cd/2X12" vinyl single
Spice Girls - Wannabe 25 12" vinyl single Picture disc
Steve Gunn - Other You cd/2lp
Supergrass - In It For The Money 2lp coloured vinyl reissue
Ten Years After - 1967 - 1974 10cd
Toyah - Posh Pop cd/2cd deluxe/lp coloured
Tre Burt - You, Yeah, You cd/lp
Vandenberg - Complete Atco Recordings 1982-2004 4cd
Yann Tiersen - Kerber cd/lp
20 augustus
27 augustus
David Ferguson - Nashville No More cd/lp
David Hasselhoff - Party Your Hasselhoff cd/cd boxset/lp
Emmylou Harris & The Nash - Ramble In Music City: The Lost cd/2lp
Imagine Dragons - Mercury - Act 1 cd/cd deluxe/lp/cd + poster indie only//lp + poster indie only
Robert Jon & The Wreck - Shine a light on me brother cd/lp/lp coloured
Super Furry Animals - Rings Around The World 2lp Anniversary Edition
Van Der Graaf Generator - Charisma Years17cd+3blu-ray
Van Der Graaf Generator 2cd+dvd reissues
3 september
Amazing Stroopwafels - Mooi Weer lp
Bevis Frond - Little Eden 2cd/2lp coloured
Eric Bibb - Dear America cd/2lp
Gamma Ray - 30 Years Live 3cd/3lp/3lp+bluray
James Vincent Mcmorrow - Grapefruit Season cdlp/lp coloured
Janine Jansen - 12 Stradivari
Metallica - Metallica (black album) cd/2lp/3cd/boxset (2lp, picture disc, 3 live lp's, 14cd's + 6dvd's)
Samantha Fish - Faster cd/lp
Tim Grimm - Gone
Ufo - Force It 2cd/2lp deluxe/2lp coloured reissue
Vaccines - Back In Love City cd/lp
10 september
Carcass - Torn Arteries cd/2lp
Felice Brothers - From Dreams To Dust lp
Jose Gonzalez - Local Valley cd/lp/lp coloured
Lindsey Buckingham - Lindsey Buckingham cd/lp/lp coloured
Nynke Laverman - Plant cd/lp
Paul Carrack - One On One cd
Trijntje Oosterhuis - Everchanging Times (Burt Bacharach Songbook Iii) cd/lp
17 september
Jesse Malin - Sad And Beautiful World cd/2lp
Malford Milligan & The Southern Aces - I Was A Witness cd/lp/lp coloured
24 september