Two Brothers On the 4th Floor - Very Best of 2lp coloured
Aretha Franklin - Her Ultimate Collection lp coloured vinyl
Earth, Wind & Fire - Their Ultimate Collection lp coloured vinyl
Donna Summer - I'm A Rainbow lp Recovered & recoloured
Curtis Harding - If Words Were flowers cd/lp coloured
Black Pumas - Capitol Cuts: Live From Studio A lp
Bruno Mars & Anderson Paak - An Evening With Silk Sonic cd
Bunny Lee & The Aggrovators - Run Sound Boy Run cd
Dmx - Exodus lp
Diana Ross - Thank You cd/lp
Billy Preston - Encouraging Words lp
Blancmange - Commercial Break cd/lp
Bunny Lee & The Aggrovators - Run Sound Boy Run lp
Ninalynn - Hummingbird lp
Johnny Cash - Johnny Cash, At The Carousel Ballroom, April 24, 1968 2lp
John Denver - His Ultimate Collection lp coloured vinyl
K.D. Lang - All You Can Eat lp coloured vinyl
Willie Nelson - The Willie Nelson Family cd
Willie Nelson - Songbird
Carrie Underwood - Greatest Hits: Decade #1 2lp
Christy Moore - Flying Into Mystery cd/lp
Corb Lund - Agricultural Tragic lp
Chieftains - Chronicles: 60 Years Of The Chieftains 2cd/2lp
Johnny Cash - Johnny Cash, At The Carousel Ballroom, April 24, 1968 cd
Emily Scott Robinson - American Siren cd/lp
Trijntje Oosterhuis - Everchanging Times (Burt Bacharach Songbook Iii) cd/lp
Hans Theessink & Big Dad - Payday cd
Jools Holland - Pianola. Piano & Friends cd/2lp
Jose James - Merry Christmas From Jose James
Charles Mingus - Black Saint And The Sinner Lady lp reissue
Joey Defrancesco - More Music 2lp
Art Blakey & Jazz Messengers - Big Beat lp
Jamie Cullum - Pianoman At Christmas 2cd
Tommy Castro - A Bluesman Came To Town - A Blues Odyssey lp
Art Blakey - First Flight To Tokyo: the Lost 1961 Recordings 2lp
Big Daddy Wilson - Hard Time Blues lp
Joe Louis Walker - Electric electric lp
New Cool Collective - Yunikon cd
Gregory Porter - Still Rising 2cd/2cd digi
Ryley Walker & David Grubbs - A Tap On The Shoulder cd/lp
Muddy Waters - King Bee lp coloured vinyl
Tom Principato - Down The Road-The Studio Recordings
Joe Bonamassa - Time Clocks cd deluxe/2lp/lp coloured
Joe Barr & Breezy Rodio - Soul For The Heart cd/lp
Various - Blue Note's Sidetracks - Mad About Blue 2lp coloured vinylcoloured vinyl
Claudia de Breij - Hier Ben Ik
Bob Heidema - Woar k ook bin
Various - Hollandse Hits Jaaroverzicht 2021 cd
Andre Hazes - Eenzame Kerst lp coloured vinyl-
Rob De Nijs - Het Beste Van 2lp coloured vinyl
Marianne Weber - Her Ultimate Collection lp
Frans Bauer - His Ultimate Collection lp
Django Wagner - His Ultimate Collection lp
Herman Van Veen - Dat Kun Je Wel Zien Dat Is Hij cd
Andre Hazes - Met Liefde lp coloured vinyl
Amazing Stroopwafels - Mooi Weer lp
Suzan & Freek - Dromen In Kleur cd/lp coloured vinyl
Teskey Brothers - Live At Hamer Hall cd
Treetop Flyers - Old Habits cd/lp
Lp - Churches cd
Waterboys - Magnificent Seven 5cd/5cd+dvd+book deluxe
Gene Clark - Collected 3cd/3lp limited edition
Abba - Little Things cd Single
Bruce Springsteen - Santa Claus Is Comin' To Town 7" single picture disc
Son Mieux - Mustard Seed cd/lp
De Dijk - De Dijk In Paradiso 3LP -Limited edition
Beth Hart & Joe Bonamassa - Seesaw lp coloured vinyl
Black Keys - El Camino 4cd Anniversary edition
Airbag - A Day In The Studio cd+dvd
America - Hat Trick lp coloured vinyl
Sting - Bridge lp
Waterboys - Room To Roam 2lp Remastered
Zac Brown - Comeback
Therapy? - Nurse lp reissue
Doors - L.A. Woman (50th Anniversary Deluxe Edition) 3cd+lp
Depeche Mode - 101 2dvd/bluray/boxset
Saga - Full Circle lp
Joss Stone - Soul Sessions lp
Travis - Invisible Band lp coloured
Hanson - Against The World cd
Them - Them In Reality lp reissue
Tea Party - Blood Moon Rising cd/lp
Tragically Hip - Road Apples - 30Th Anniversary 4cd+bluray - Boh Foi Toch - Veur Pauwen En Poeten lp
Clive Nolan - Song of the Wildlands cd
Kensington - Unplugged
David Bowie - Brilliant Adventure (1992-2001) 11cd/18lp boxset
Sam Smith - In The Lonely Hour lp
Eagles - Live At The Forum '76 2lp
Jason Isbell And The 400 - Georgia Blue
Roxette - Joyride (30th Anniversary Edition) 3cd/lp/lp coloured/4lp
Zucchero - Discover cd/lp
Katie Melua - Acoustic Album No.8 cd
Rufus Wainwright and Amsterdam Sinfonietta - Rufus Wainwright And Amsterdam Sinfonietta cd/lp
Jan Akkerman - 75 lp coloured vinyl
Georgia Thunderbolts - Can We Get A Witness 2lp
Beth Hart & Joe Bonamassa - Don't Explain lp coloured vinyl
Georgia Thunderbolts - Can We Get A Witness 2lp
Slade - Slade In Flame lp coloured vinyl
Saga - Full Circle cd
Jarvis Cocker - Chansons D'Ennui Tip-Top lp
Dolly Dots - Their Ultimate Collection lp
Madness - Absolutely lp coloured vinyl
Pineapple Thief - Nothing But The Truth 2lp
Gare Du Nord - In Search Of Excellounge lp coloured vinyl
Adrian Smith & Richie Kotzen - Better Days lp =EP=
U2 - Achtung Baby | 2LP 30th Anniversary 2lp + Booklet + Poster
Hayes Carll - You Get It All lp
Hooverphonic - Their Ultimate Collection lp coloured vinyl
Daryl Hall & John Oates - `Live At The Troubadour 2cd/3lp
Westlife - Wild Dreams cd/cd deluxe
Adele - 30 cd/2lp
Elbow - Flying Dream cd/lp/lp coloured (indie only)
Bruce Springsteen & The E Street Band - The Legendary 1979 No Nukes Concerts 2lp/2cd+dvd/2cd+bluray
Schwertmann - Theater of grief cd/lp
Nirvana - Nevermind 2021 remaster 5cd+bluray
Robert Plant & Alison Krauss - Raise the Roof cd/cd limited/2lp
Copeland, King, Cosma & Belew - Gizmodrome Live 2cd/3lp
Hiss Golden Messenger - O Come All Ye Faithful cd/lp
Brian Wilson - At My Piano
Kylie Minogue - Fever lp coloured vinyl
Cat Stevens/Yusuf - Teaser And The Firecat cd/2cd/lp/4cd+bluray/4cd+bluray+7
Lucinda Williams - Lu's Jukebox Vol.5: Have Yourself A Rockin' Little Christmas cd/lp
Blackmore's Night - Winter Carols 2cd
Guano Apes - Planet Of The Apes - Best Of 2lp coloured vinyl, reissue
James Blunt - Stars Beneath My Feet (2004-2021) 2cd/2lp coloured (2004-2021) 2cd/2lp coloured
Eagles Of Death Metal - Eodm Presents: Boots Electric Christmas
Oasis - Knebworth 1996 cd/bluray/dvd/2cd+bluray/3lp
Neal Francis - In Plain Sight cd/lp coloured
Klaus Schulze - Richard Wahnfried's Tonwelle
Paul Weller - Illumination LP reissue
Lady Gaga - Dawn Of Chromatica
Ringo Starr - Change The World 10
Sting - Bridge cd/lp/cd deluxe
Steven Wilson - Last Day Of June lp coloured vinyl
Twenty One Pilots - Scaled And Icy lp/lp coloured
Shocking Blue - At Home lp coloured vinyl
Weeknd - Highlights 2lp
West Coast Pop Art Experimental Band - Vol.3-A Child's Guide To Good And Evil lp coloured vinyl
Yes - Symphonic Music Of Yes
Eric Clapton - Lady In The Balcony: Lockdown Sessions cd/2dvd/2lp coloured/bluray/cd+dvd+bluray
Idles - Crawler cd/lp coloured/2lp
Olivia Newton-John - Physical 2cd+dvd
Courtney Barnett - Things Take Time Take Time cd/lp
Tim Knol -Lost & Found Tapes: Compilation Album lp
Damon Albarn - Nearer The Fountain, More Pure The Stream Flows cd/lp
James Arthur - It'll All Make Sense In the End cd/lp
Heideroosjes - Choice For a Lost Generation lp coloured vinyl
Michael Jackson - Dangerous 2lp coloured
Dave Gahan & Soulsavers - Imposter cd/lp
Paramore - All We Know Is Falling lp coloured vinyl
Little Mix - Between Us cd/2cd/2cd deluxe hardcover/2lp/2lp coloured
Sam Teskey - Cycles lp
Luke Hemmings - When Facing the Things We Turn Away From lp coloured
Kylie Minogue - Disco: Guest List Edition 2cd/lp/boxset
Parcels - Day/Night cd/lp
Taylor Swift - Red (Taylor's Version) cd/4lp
Gov't Mule - Heavy Load Blues cd/cd deluxe/2lp
Falco - Emotional cd/lp/lp coloured/3cd+dvd
Fun Lovin Criminals - Come Find Yourself 2lp reissue
Seether - Vicennial: 2 Decades of Seether cd
Novastar - Holler And Shout cd/lp/lp coloured
Nirvana - Nevermind 2021 remaster 2cd/2lp
Brian Fallon - Night Divine cd/lp
White Stripes - White Blood Cells lp reissue coloured vinyl
Rod Stewart - Tears Of Hercules cd/lp/lp coloured
Yorick Van Norden - Playing By Ear
R.E.M. - New Adventures In Hi-Fi 3cd Anniversary edition
Porcupine Tree - Deadwing 2lp reissue
Abba - Voyage cd/cd deluxe/lp/picture disc lp (2 versies)/mc
Angelique Kidjo - Mother Nature 2lp Limited edition
Moby - Reprise cd+bluray deluxe edition
Nathaniel Rateliff & The Night Sweats - Future cd/lp/lp coloured
Joni Mitchell - Archives Vol. 2 5cd boxset
Radiohead - Kid A Mnesia 3cd/3lp coloured/3lp coloured (indie only)
Black Keys - El Camino 3lp/5lp Anniversary edition
Larkin Poe & Nu Deco Ensemble - Paint The Roses lp coloured vinyl
Alan Parsons - Neverending Show Live In the Netherlands cd+dvd
Blondie - Yuletide Throwdown 12
Cyndi Lauper - Merry Christmas...Have A Nice Life! lp coloured
Garbage - Beautiful Garbage 3cd/2lp/3lp
Hanson - Against The World cd
Donovan - Fairytale lp coloured vinyl
Jethro Tull - Benefit 4cd-2dvd+book
Keith Richards - Run Rudolph Run 12
nieuwe releases
dance/soul/r&b/rap/reggae
pop / rock
Country/americana/folk
blues/jazz/jazzrock
nederlandstalig / dialect



verwacht

| Assortiment | Contact | Genres | Navigatie |
| --- | --- | --- | --- |
| cd's | Meint Veningastraat 132 | pop/rock | home |
| vinyl lp's (nieuw en 2e hands) | 9601KJ Hoogezand | hard rock / heavy metal | nieuw / verwacht |
| vinyl singles (nieuw en 2e hands) | tel: 0598-392551 | soul / dance / r & b / reggae | webshop |
| dvd's | | blues / jazz | geschiedenis |
| miniatuurgitaren | Openingstijden: | folk / country & western | contact |
| gitaarsnaren | ma: 13:00u-18:00u. | populair (Nederlandstalig etc.) | foto's / films |
| platenspelers | di: 9:00u-12:00u / 13:00u-18:00u | Groningstalig / dialect | |
| pick-up naalden | wo: 9:00u-12:00u / 13:00u-18:00u | klassiek | |
| nationale entertainmentcard | do: 9:00u-12:00u / 13:00u-18:00u | | |
| accessoires | vrij: 9:00u-18:00u | | |
| | za: 9:00u-17:00u | | |




Volg ons op:

Volbeat - Servant Of The Mind cd/2cd/2lp
Epica - Omega Alive 2cd/2bluray/2cd+dvd+bluray/3lp coloured/boxset
Moonspell - Darkness And Hope lp reissue
Dream Theater - Lost Not Forgotten Archives: When Dream and Day Reunite cd/2cd+lp
Ozzy Osbourne - Diary Of A Madman lp coloured vinyl
Black Label Society - Doom Crew Inc.2lp/2lp coloured
Deep Purple - Turning To Crime cd/cd digi.2lp/2lp coloured vinyl
Hypocrisy - Worship 2lp
Kiss - Destroyer 2cd/2lp 45th anniversary
Darkness - Motorheart cd/cd deluxe/lp
Swallow The Sun - Moonflowers 2cd/2lp+cd
Suffocation - Live In North America cd
Exodus - Persona Non Grata cd+bluray
Bullet For My Valentine - Bullet For My Valentine cd/lp/lp cooured
Armored Saint - Symbol of Salvation: Live cd+dvd
Emigrate - Persistence of Memory
Hammerfall - Renegade 2.0 2cd+dvd/lp coloured
Savatage - Power Of The Night lp/lp coloured
Slayer - vinyl reissues coloured vinyl
Motorhead - Everything Louder Forever - The Very Best Of cd/2lp/boxset
Mastodon - Hushed And Grim 2cd/2lp/2lp coloured
Sabaton - coloured vinyl reissues
Whitesnake - Restless Heart cd/2cd/2lp coloured/boxset
Leaves' Eyes - Last Viking - Midsummer Edition 3cd+bluray
Dream Theater - A View From the Top of the World cd/cd+bluray/2lp+cd/boxset
Hard rock / Heavy metal/ Prog
4 februari
Amy Macdonald - This Is The Life 10' vinyl single
Bastille - Give Me The Future cd/lp
Lady Gaga - Dawn Of Chromatica lp coloured vinyl
Nina Simone - Feeling Good: Her Greatest Hits And Remixes 2cd
11 februari
Amos Lee - Dreamland cd/lp
Frank Turner - Fthc cd/lp
18 februari
Prins, De Munnik & Den Tex - De Vertalingen cd/lp
White Lies - As I Try Not To Fall Apart cd/lp
25 februari
Lp - Churches 2lp
Sturgill Simpson - Ballad Of Dood & Juanita lp coloured vinyl Includes print
Various - Pokemon 25: The Album
4 maart
Bintangs - These Hands -Bintangs 60 Jaar! 1961-2021 lp
Coral - Coral 2cd/2lp/2lp coloured reissue
Sabaton - War To End All Wars cd/2cd/cd digibook/lp
Stereophonics - Oochya! cd/lp
11 maart
Bryan Adams - So Happy It Hurts
18 maart
Santana - Blessings And Miracles 2lp
Suffocation - Live In North America 2lp
29 april
Various - Broken Hearts & Dirty Windows: Songs Of John Prine, Vol. 2 lp/lp coloured vinyl
6 mei
Bedouine - Waysides lp
13 mei
Five Finger Death Punch - American Capitalist lp coloured vinyl, 10th Anniversary
20 mei
Steve Vai - Flex-Able: 36Th Anniversary cd/lp coloured
27 mei
Cranberries - Stars: Best Of 1992-2002 2lp Reissue
Nirvana - Nevermind 8lp+7' single boxset
Liam Gallagher - C'Mon You Know cd/cd deluxe/lp
releasedatum onbekend
Elvis Presley - Las Vegas International Presents Elvis - January Thru February 1970 2lp
26 augustus
Heather Nova - Other Shores cd/lp coloured
30 september
Various - Holidays Rule 2lp coloured vinyl
verder..
Helene Fischer - Null Auf 100 7" single coloured vinyl
Yorick Van Norden - Scheurkalender 2022
Elvis Presley - Las Vegas International Presents Elvis - September 1970 lp
Andre Rieu - Happy Together cd+dvd
Michael Buble - Christmas 2cd/boxset
Cecilia Bartoli - Unreleased
Elvis Presley - Back In Nashville 2lp/4cd
Il Volo - Il Volo Sings Morricone
Anna Netrebko - Amata Dalle Tenebre cd+bluray
Mirusia - Christmas Memories
Various - Beste Zangers Seizoen 2021
Nynke Laverman - Plant cd/lp
OST - Performance (with Mick Jagger) lp coloured vinyl
Elvis Presley - Las Vegas International Presents Elvis - September 1970 2cd
Philippe Jaroussky / Thibaut Garcia - A Sa Guitare
Various - Essential Christmas Songs
Diversen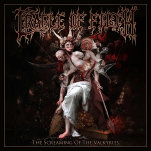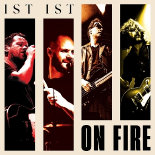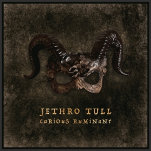 Releasedata onder voorbehoud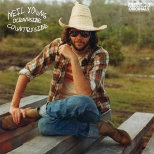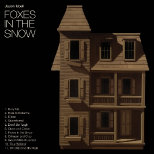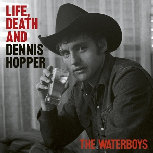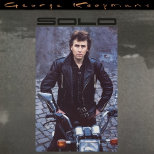 Various - Song Education 2 lp coloured vinyl
Various - Greatest Christmas Songs 2lp coloured vinyl
Various - So This Is Christmas lp coloured vinyl
Various - Hit Connection Best 2021 3cd
Various - Christmas #1 Hits - The Ultimate collection lp
Various - Christmas Album 2lp
Various - Philly Soul - The Ultimate Vinyl Collection lp coloured vinyl
Various - Hardcore Top 100 Best Of 2021 2cd
Various - Hardstyle Top 100 Best Of 2021 2cd
Various - Top 2000 - The 60's /70's/80's 2LP's
Various - Winter Tales cd/2lp
Various - Hitzone - Best Of 2021 2cd
Various - Veronica Top 1000 Allertijden 2lp
Compilatie albums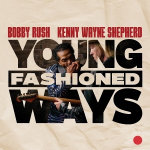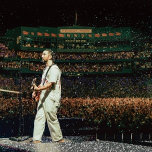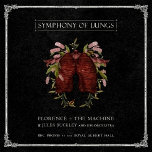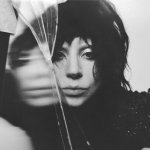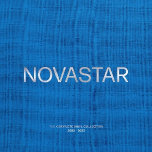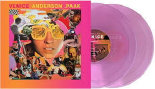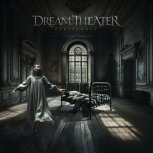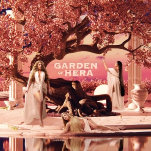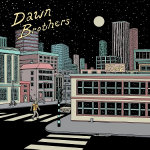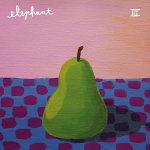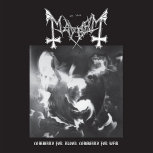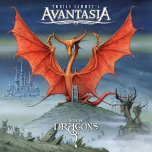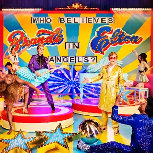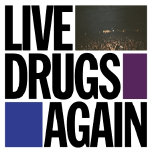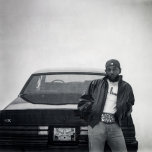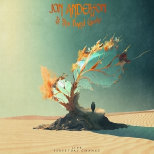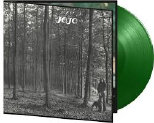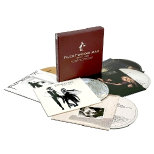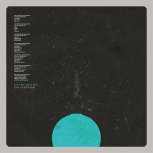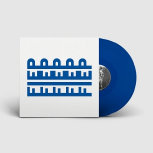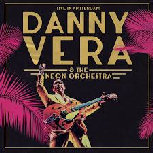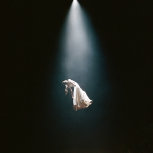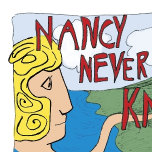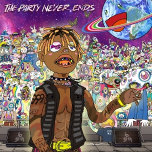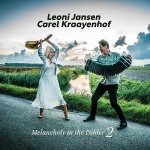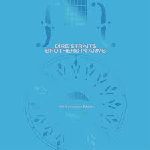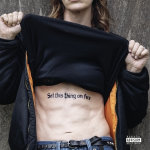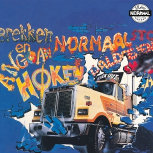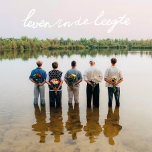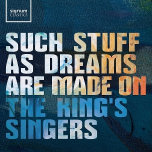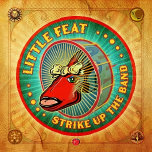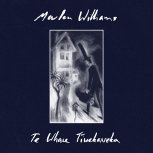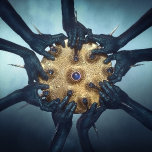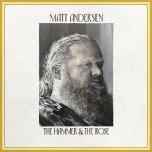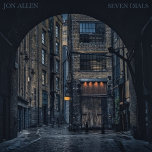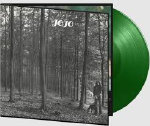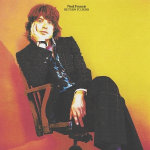 Diversen
A.J. Plug - Killer King
Alan Parsons - The Neverending Show Live In The Netherlands3lp
Art Blakey - First Flight To Tokyo: The Lost 1961 Recordings 2cd
Band - Cahoots - 50Th Anniversary 2cd/lp/boxset
Belinda Carlisle - Nobody Owns Me lp coloured vinyl
Benny Andersson - Piano 2lp coloured vinyl
reissue

Bluebirds - Great Big World lp
Brian Wilson - At My Piano lp
Common - A Beautiful Revolution Pt.2 cd/lp
Danny Vera - Pink Flamingo lp reissue
Dion - Stomping Ground
Dmx - Dmx: The Legacy lp reissue
Doodswens - Lichtvrees
Eek-A-Mouse - Skidip! lp
Elvis Presley - Las Vegas International Presents Elvis - Final Rehearsal lp
Faces - Live At The Marquee 1970 lp
Green Day - Bbc Sessions cd/2lp/2lp coloured
Gregory Porter - Still Rising 2lp
Jesse Malin - Sad And Beautiful World 2lp
Joe Ely - Full Circle: The Lubbock Tapes 2lp
King Krule - You Heat Me Up, You Cool Me Down cd/lp
Kylie Minogue - Disco 2lp extended mixes
Marianne Faithfull - Twentieth Century Blues -An Evening In the Weimar Republic 2lp reissue
Mike Zito - Resurrection
Monsta X - Dreaming cd deluxe (4 versions)
Neil Young & Crazy Horse - Barn cd/lp/lp+photos (indie only)/boxset
New Cool Collective - Yunikon lp
OST - Flag Day (Eddie Vedder, Glen Hansard a.o.lp
Paul Elstak - May The Forze Be With You lp coloured
Paul Weller - An Orchestrated Songbook With Jules Buckley & The Bb cd/lp
Rhapsody Of Fire - Glory For Salvation cd/2lp/2lp coloured/cd boxset
Roger Taylor - Outsider lp
Saga - Detours (Live) |2cd/3lp
Sharon Jones & The Dap Kings - It's A Holiday Soul Party lp Coloured vinyl
Spice Girls - Spice lp's coloured vinyl, anniversary Edition-
Sting - Bridge - Limited Holiday Edition cd
Tangerine Dream - Probe 6-8 lp
Tea Party - Tea Party 2cd
Teskey Brothers - Live At Hamer Hall cd/2lp
Tragically Hip - Road Apples - 30Th Anniversary lp coloured vinyl
Trijntje Oosterhuis - Who'll Speak For Love (Burt Bacharach Songbook Ii) lp coloured vinyl
Various - A State Of Trance Year Mix 2021 2cd
Various - Thunderdome 2021 2cd
Various - Top 2000 - The 90's/The 00's/The 10\s 2lp's
Wailing Souls - Inchpinchers lp
Wies - Het Is Een Wies cd/lp
Diversen
10 december
Aj Tracey - Flu Game cd/lp/2lp
Behemoth - In Absentia Dei 2cd/'2lp/2cd+bluray
Big Sean - Finally Famous 2lp
Buck Owens - Buck Owens lp coloured vinyl
Children Of Bodom - Hatebreeder 2lp coloured vinyl
Daft Punk - Discovery 2lp -Reissue-
Danny Vera - Roller Coaster 7"vinyl single coloured vinyl
Dion - Stomping Ground lp
Doodswens - Lichtvrees lp
Dutch Swing College Band - Legendary Albums And More 6cd
Eddie Vedder - Long Way 7"vinyl single
Elvis Presley - Mono To Stereo - The Complete Rca Studio Masters 1956 2cd
Exodus - Persona Non Grata 2lp
Frank Zappa - 200 Motels - Original Motion Picture Soundtrack 2cd/2lp/6cd
Gwen Stefani - You Make It Feel Like Christmas 2lp
Hanson - Against The World lp/lp coloured
Hans Theessink & Big Dad - Payday lp
Hawkwind - Dust Of Time 3cd/6cd
Jamiroquai - Travelling Without Moving 2lp25th anniversary, coloured vinyl
John Fogerty - cd reissues
John Lodge - Royal Affair And After
K3 - Waterval
Killing Joke - Killing Joke (2003) 2lp coloured vinyl
Kings Of Convenience - Quiet Is The New Loud / Riot On An Empty Street lp reissues
Maroon 5 - Jordi lp coloured vinyl
Nas - King's Disease Ii
Nashville Pussy - Eaten Alive
Nina Simone - Little Girl Blue cd/lp coloured
Normaal - 2020/1 lp coloured vinyl
Ost - Guardians Of The Galaxy Vol. 2: Awesome Mix Vol. 1 /2 lp picture discs
Ozzy Osbourne + Motorhead - Hellraiser 12" vinyl
Peter Tosh - Live At My Father's Place lp
Powerwolf - Blood Of The Saints cd/2lp
Robert Plant & Alison Krauss - Raise the Roof 2lp coloured (indie only)
Saga - House Of Cards/Marathon reissues
Savatage - Fight For The Rock lp/lp+10' limited
Sticks - Stickmatic
Sweet - Level Headed Tour Rehearsals 1977 lp
Time Bandits - Greatest Hits 2lpoloured vinyl
Tre Burt - You, Yeah, You lp
Diversen
17 december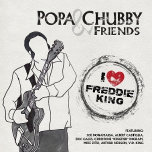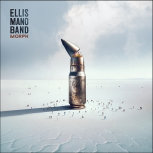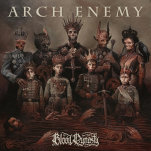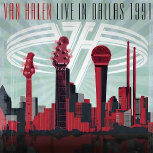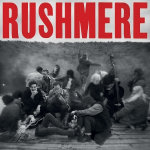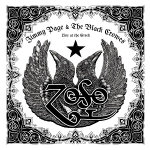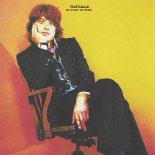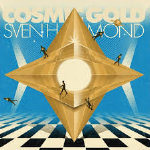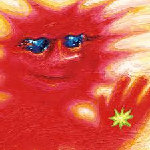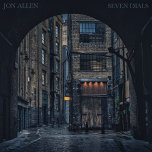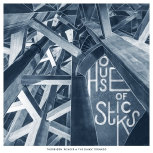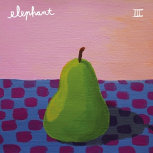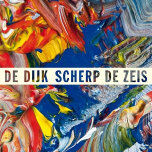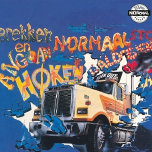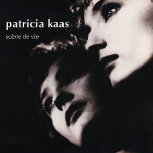 -
Bill Withers - His Ultimate Collection lp coloured Vinyl
Earth, Wind & Fire - Their Ultimate Collection lp coloured Vinyl
Gathering - How To Measure A Planet / Nighttime Birds lp reissues
John Denver - His Ultimate Collection lp coloured Vinyl
Johnny Cash - Johnny Cash, At The Carousel Ballroom, April 24, 1968 2lp limited
Les Robots - 12 Favorites From Planet Earth cd/lp
Nina Simone - Her Ultimate Collection lp coloured Vinyl
Porcupine Tree - Signify 2lp reissue
Diversen
24 december
Accept - Russian Roulette lp reissue
Aretha Franklin - Unforgettable - Tribute To Dinah Washington lp coloured vinyl
Aretha Franklin - Yeah!!! lp coloured vinyl
Bert Visscher - Hij Wordt Vanzelf Moe dvd
Chris De Burgh - Legend Of Robin Hood 2lp coloured vinyl
Colin Blunstone - One Year 2lp 50th anniversary
David Bowie - Toy (Toy:Box) 3cd/6X10" vinyl
Dope Lemon - Rose Pink Cadillac
Hawkwind - Live Chronicles 2cd
Jason Isbell And The 400 - Georgia Blue
Josh Ritter - Sermon On The Rocks lp coloured vinyl
King Gizzard & The Lizard - Fishing For Fishies lp
King's X - Faith Hope Love 2lp coloured Vinyl
Lemmy - Ultimate Fan Collection 4cd
Lee -Scratch- Perry - Jamaican E.T. 2lp reissue
Lou Reed And Kris Kristofferson - Bottom Line Archive Series 3lp
Patricia Kelly - Unbreakable cd limited fan edition
Shakira - Laundry Service 2lp
Years & Years - Night Call cd/cd deluxe/lp
Diversen
7 januari
Acda & De Munnik - Naar Huis lp coloured vinyl
Adrian Borland - 2 Meter Sessions 2lp
Baltazar - A Beautiful Sunrise 12" vinyl E.P.
Bonobo - Fragments cd/2lp/2lp coloured
Brainpower - Bars - Best Of / Door Merg & Brain 2lp coloured vinyl reissues
Carolyn Wonderland - Tempting Fate lp
Cat Power - Covers cd/lp/lp coloured
Eliza Gilkyson - Songs From The River Wind
Elvis Costello & The Imposters - Boy Named If cd/2lp/2lp coloured
Frank Boeijen - Subliem Gebaar
Gathering - Mandylion | lp reissue coloured vinyl
Jackson 5 - Abc lp
Jacob Bryant - Bar Stool Preache cd/lp
Jeff Tweedy - OST - Chelsea Walls cd/2lp
Juice Newton - Angel Of The Morning - The Very Best Of cd/lp
Lumineers - Brightside cd/lp
Magnum - Monster Roars /lp coloured
Martina Topely Bird - Forever I Wait lp/lp deluxe
Melissa Etheridge - One Way Out lp/lp coloured vinyl
Out Of This World - Out Of This World 2cd/2lp coloured
Poco - One Night In Nashville cd/lp
Savoy Brown - Blues, Balls & Boogie
Sea Girls - Homesick cd/cd deluxe/lp/lp coloured
Sons Of The Sun - Sons Of The Sun
Sound - Will And Testament / Starlight 2lp
Twenty One Pilots - Vessel lp coloured Vinyl
U.D.O. - Game Over 2lp coloured
Wombats - Fix Yourself, Not The World cd/lp coloured
Diversen
14 januari
Al Green - Greatest Hits lp coloured Vinyl
Aurora - Gods We Can Touch cd/2lp
Band Of Horses - Things Are Great cd/lp/lp coloured
Ben Howard - Every Kingdom lp coloured Vinyl
Billy Bragg - Million Things That Never Happened lp/lp coloured
Blaudzun - Lonely City Exit Wounds cd/lp/lp coloured
Brian Setzer - Gotta Have The Rumble lp
Cemetery Sun - Ascension cd/lp coloured
Cheap Trick - Complete Epic Albums Collection 14cd
Comeback Kid - Heavy Steps cd/lp coloured
Dennis Kolen - Wilderness cd/lp
Dma's - Mtv Unplugged Live 2lp coloured Vinyl
Dream Theater - Lost Not Forgotten Archives: the Majesty Demos (1985-1 cd/2lp+cd/2lp+cd coloured vinyl
Emigrate - Persistence Of Memory lp
Ghost - Hunter's Moon 7' vinyl single/7' coloured vinyl
Giant - Shifting Time cd/lp
Golden Earrings - On The Double 2lp reissue
Horace Andy - King Tubby Tapes 2lp
Janis Ian - Light At The End Of The Line
Joe Ely - Silver City
Josh Ritter - Sermon On The Rocks lp coloured Vinyl
Keb'Mo' - Good To Be...
Kiefer Sutherland - Bloor Street cd/lp/lp coloured
King Jammy - Destroys The Virus With Dub cd/lp
Ludovico Einaudi - Underwater cd/2lp
Miles Kane - Change The Show cd/lp/lp coloured
Nusrat Fateh Ali Khan - Shahbaaz cd/lp
Pip Blom - Welcome Break cd/lp
Third Eye Blind - Our Bande Apart lp
Tinsley Ellis - Devil May Care cd/lp coloured vinyl
Vangelis - Albedo 0.39 lp
Diversen
21 januari
Charlie Lownoise & Mental Theo - Charlottenburg lp coloured
Eels - Extreme Witchcraft cd/lp coloured/2lp coloured
Eric Gales - Middle Of The Road lp
Gavin Harrison - Sanity & Gravity cd/lp Reissue 25th anniversary
Gillian Welch & David Rawlings - All The Good Times 2lp
Steven Wilson - Get All You Deserve 2cd+bluray
Tori Amos - Ocean To Ocean 2lp
Various - Greatest Dance Hits Of The 00'S lp coloured
Various - Broken Hearts & Dirty Windows: Songs Of John Prine, Vol.2 cd
Diversen
28 januari