Various - Leukste kidshits van 2019
Various - Afscheid vol. 2 2cd
Various - Kidszone 2019
Various - Hitzone 91
Various - Paul Simon tribute: American tunes
Snelle - Vierentwintig
Raphael sadiq - Jimmy Lee lp
Jackson 5 - Greatest hits (Quad mix) lp
Armin van Buuren - Balance 2cd
Marvin Gaye - What's Going On -Live- cd/lp
Hannah Wilson & the affirmation - 50 foot woman cd/lp
Rick James, Marvin Gaye - Indie only coloured vinyl reissues
Dip - H-Camp meets LO-FI cd/lp coloured
Various - Keeping the faith 1 /2 2lp
Specials - Same 40th anniversary edition 2lp
Gene Clark - No other cd/2cd deluxe/lp/7lp boxset
Miranda Lambert - Wildcard
Lais - 25 jaar Lais
Johnny Cash - Bootleg 1 / Bootleg 2 3lp reissues coloured vinyl
Mike Tramp - Stray from the flock 2lp coloured
Charley Crockett - Valley cd
Florida Georgia Line - Acoustic sessions
Avett brothers - Closer than together
Kiefer Sutherland - Reckless & me 2cd
Michaela Anne - Desert dove cd/lp coloured
Tim Grimm - Heart land again
Sturgill Simpson - Sound & fury
Mercy John - Cruel love 10"
Lucky Peterson - 50 - Just Warming Up! cd/lp
Joe Bonamassa - Live at the Sydney Opera cd/2lp/2lp coloured
Jeff Goldblum & the Mild - I Shouldn't Be Telling you this cd/p
Harry Connick jr. - True love: a celebration of Cole Porter
Buddy Guy &Junior Wells - Drinkin' tnt lp coloured
Etta James - Collected 3lp coloured vinyl
Laurence Jones - Same cd/lp/lp coloured vinyl
Gregory Porter, John Mayall & the Bluesbreakers - Indie only coloured vinyl reissues
Various - Blues caravan 2019
John Coltrane - Blue world cd/lp
Samantha Fish - Kill or be kind cd/lp
Henk Wijngaard - Tranen op het stuur
Harrie Jekkers - Later is begonnen en vroeger komt nog 1 keer terug cd+dvd
Frans Bauer - Ik heb je lief
Willeke Alberti - Telkens weer 25cd boxset
Bennie jolink - Bernard jolink post normaal cd
Jan Henk de groot - de wolf is trug
NulVieftig - heur es
Suzan & Freek - Gedeeld door ons ltd cd
Nick Cave and the bad seeds - Ghosteen 2cd/2lp
Shawn Lee - Shawn Lee Rides Again cd/lp
Script - Sunset & full moons cd/lp/lp picture disc/lp indie only coloured vinyl
Flower Kings - Waiting for miracles cd/lp
Simply red - Blue eyed soul cd/2cd/lp/lp coloured vinyl
Snow Patrol - Reworked cd
Ad Vanderveen - Final refugee
Rolling Stones - Bridges to Buenos Aires cd+dvd/cd_bluray/3lp/3lp coloured
Madonna - Coloured vinyl reissues
Zucchero - D.O.C. cd/2lp
Hootie and the blowfish - Imperfect circle
Suede - Head music anniversary edition 4cd+dvd/3lp
Sparks - Past tense(the best of) 2cd/3cd deluxe
Zac Brown Band - Owl lp
Pet Shop Boys - Dreamland 12"/cdsingle
Krezip - Sweet high cd/lp coloured
Sting - My songs 2cd special edition
Michael Bolton - Gold 3cd/lp
Michael Kiwanuka - Kiwanuka cd/cd deluxe/2lp/2lp coloured
Elo - From out of nowhere cd/cd deluxe/lp/lp coloured
Bob Dylan - Bootleg series 15: Travelin' Thru, 1967 - 1969 3cd/3lp
Judy Blank - Morning after 10" vinyl
Golden Earring - Say when cdsingle
Nirvana - MTV unplugged in New York 2lp
Wild romance - Veronica tapes 10' vinyl
Van Morrison - Three chords and the truth cd/2lp coloured
Van Dik Hout - Een nacht eeuwigheid cd/lp
Neil Young & Crazy Horse - Colorado cd/lp
Cold war kids - New age norms 1 cd/lp
Poema's - Best of lp coloured
Coldplay - Orphans 7"single
Peter Koelewijn - Het beste in jou is niet goed genoeg voor mij 2cd
Bonnie Bishop - Walk lp
Ruben Hoeke Band - All saints cd/lp
Marillion - Afraid of sunlight 5cd/5lp
Doors - Soft parade 4cd
Simple Minds - Forty: the best of cd/3cd/2lp
Mariah Carey - Merry christmas 2cd deluxe
R.E.M. - Monster 25th anniversary edition 6cd
Rolling Stones - Let it bleed cd/lp/boxset
Black Stone Cherry - Black to blues 2 ep/12'
Kelly Family - 25 years later cd/6cd/lp
Frank Zappa - Halloween 73 cd/4cd
King Crimson - In the court of the Crimson King cd+blu-ray
Rick Astley - Best of me 2cd/2cd deluxe/2lp coloured
Ringo Starr - What's my name cd/lp
Kinks - Arthur or the rise and fall of the British empire 2cd/2lp/boxset
Jan Akkerman - Close beauty cd/2lp coloured vinyl
James Blunt - Once upon a mind cd.lp coloured
Outsiders - C.Q. Mythology lp coloured
Paul Young - No parlez lp coloured
Stereophonics - Kind cd/cd deluxe/lp
Swans - Leaving meaning 2cd
Steve Hackett - Genesis revisited band & orchestra 3cd
Sunn O))) - Pyroclasts lp/lp coloured
Ufo - Phenomenom 3cd/2lp
Underworld - Drift songs cd/lp indie only coloured vinyl
Fink - Bloom innocent cd/lp
Bruce Soord - All this will be yours cd/lp
Ost - Rock 'n roll high school lp coloured
Bruce Springsteen - Western stars - Songs from the film cd
Editors - Black gold -Best of- cd/2cd deluxe/2lp/2lp coloured
Fleetwood Mac - Rumours 4cd deluxe edition
White lies - To lose my life 10th anniversary edition 2cd/lp/2lp
Cigarettes After Sex - Cry cd/lp
Lauren Daigle - How can it be deluxe
Mikal Cronin - Seeker cd/lp
Anthony Philips - Strings of light 2cd+dvd
Geike - Lost in time cd/2lp
Patrick Watson - Wave cd/lp/lp indie only
Lagwagon - Railer cd/lp
North Mississippi Allstars - Up and Rolling cd/lp
Magpie salute - high water II cd/lp/lp coloured
Chris Rea - Deluxe cd reissues
Mark Lanegan band - Somebody's knocking cd/lp coloured
Kraak & smaak - Pleasure centre cd/2lp
Tamino - Amir 2cd deluxe
Jethro Tull - Stormwatch 4cd+2dvd
Beatles - Abbey road Picture disc
Rembrandts - Via satellite cd/lp
Roy Orbison - Black & White night 2lp
Stone Temple Pilots- Purple anniversary edition
De Dijk - Nu of nou
Beth Hart Band - Immortal lp coloured vinyl
Jimmy eat world - Surviving
Cure - Curaetion -Annivers- dvd/bluray
Foals - Everything not saved will be lost part 2 cd/lp/lp coloured (Indie only)
Tom Yorke - Daily battlesd 7"single
R.E.M. - Monster anniversary edition 2cd/lp
Stone Temple Pilots- Purple anniversary edition
Third eye blind - Out of the vain lp reissue
Elbow - Giants of all sizes cd/lp indie only coloured vinyl
Big Thief - Two hands cd/lp/lp coloured (Indie only)
R+ - Last summer cd/lp
Freddie Mercury - Never boring cd/boxset + cd en lp reissues
Mooon - Safari cd/lp
David Bowie - VH1 storytellers 2lp
Kurt Vile - Childish Prodigy lp+7"-
Mika - My name is Michael Holbrook
Laurence Jones - Same cd/lp/lp coloured vinyl
Wilco - Ode to joy cd/lp/lp indie coloured
Angel Olson - All mirrors cd/lp/lp coloured
Fischer-Z - Swimming In Thunderstorms lp
Steve Miller Band - Welcome to the vault 3cd/dvd
Steve Miller Band - Selections from the vault cd
Kim Gordon (Sonic Youth) - No home record cd/lp Indie only coloured
NulVieftig - heur es
Indie only coloured vinyl reissues van U2, Lady Gaga, Rolling Stones, Amy Winehouse,Thin Lizzy, Elton John, INXS, Killers Hozier en meer!
Ufo - Phenomenom 2lp
Grey Pants - We love Ria cd/lp
Og3ne - Straight to you digi
Rush - Clockwork angels tour 5lp
Nona - Nona cd/lp
Easybeats - Volume 3 lp coloured
Matchbox - Riders in the sky
Dream theater - Pull me under 12"picture disc
Clash - London calling 2cd/2lp 40th anniversary edition
Joshua Radin - Here, right now cd/lp
Simple Minds - Live in the city 2cd/4cd/4lp
Allah Las - Lahs cd/lp/lp coloured indie only
Bob Dylan - Top 40 2cd
Peter Green - Kolors lp coloured
Dermot Kennedy - Without fear cd/cd deluxe/lp
Darkness - Easter is cancelled cd/lp
Beth Hart - War in my mind cd/cd digi/2lp/2lp coloured
Beatles - Abbey road 50th anniversary edition cd/2cd/4cd boxset/lp/2lp/3lp (setje kaarten gratis bij aankoop van een boxset. OP=OP)
Penguin cafe - Handfuls of night cd/lp
Ry Cooder - Chicken skin music lp coloured
Laughing stock - Sunrise cd/lp
Booker T & the MG's - Complete Stax singles vol. 1 cd/lp
Velvet revolver - Contraband lp coloured
Los Lobos - Llego Navidad
Chicago - Chicago christmas cd/lp
Joost Dijkema - Time thief cd/lp
Hennie Vrienten - Tussen de regels cd/lp
nieuwe releases
dance/soul/r&b/rap/reggae
pop / rock
Country/americana/folk
blues/jazz/jazzrock
nederlandstalig / dialect





verwacht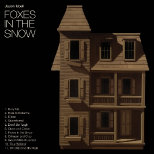 | Assortiment | Contact | Genres | Navigatie |
| --- | --- | --- | --- |
| cd's | Meint Veningastraat 132 | pop/rock | home |
| vinyl lp's (nieuw en 2e hands) | 9601KJ Hoogezand | hard rock / heavy metal | nieuw / verwacht |
| vinyl singles (nieuw en 2e hands) | tel: 0598-392551 | soul / dance / r & b / reggae | webshop |
| dvd's | | blues / jazz | geschiedenis |
| miniatuurgitaren | Openingstijden: | folk / country & western | contact |
| gitaarsnaren | ma: 13:00u-18:00u. | populair (Nederlandstalig etc.) | foto's / films |
| platenspelers | di: 9:00u-12:00u / 13:00u-18:00u | Groningstalig / dialect | gastenboek |
| pick-up naalden | wo: 9:00u-12:00u / 13:00u-18:00u | klassiek | |
| nationale entertainmentcard | do: 9:00u-12:00u / 13:00u-18:00u | | |
| accessoires | vrij: 9:00u-20:00u | | |
| | za: 9:00u-17:00u | | |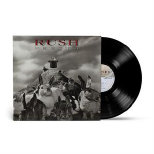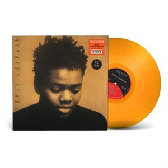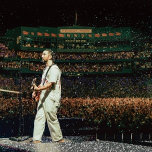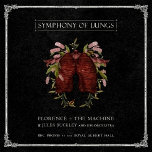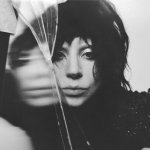 Volg ons op:
Elvis Presley - Good times lp coloured vinyl
Andrea Bocelli - Si forever
OST - Tarzan (Phil Collins) lp
OST - Quinten Tarrantino's once upon a time in Hollywood 2lp/2lp coloured
O'G3ne - Magical christmas in concert dvd
O'G3ne - Three times a lady dvd
Herman van Veen - Weihnachtslieder
Elvis Presley - From Hollywood to Nashville: the essential 1957-1958
Celtic woman - Magic of christmas
Sun 3" vinyl singles: Johnny Cash, Roy Orbison, Carl Perkins en Jerry lee Lewis
Various - Christmas #1 hits lp
Elvis - From Elvis in Memphis lp coloured
Grease / Pulp fiction Indie only coloured vinyl reissues
OST - Tarantino experience 2lp coloured
Charles Aznavour - L'album De Sa Vie 50.. 3cd
Kinderen voor kinderen - Deel 40: Reis mee!
Diversen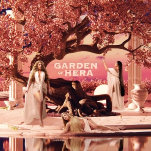 Slayer - Repentless killogy 2cd/2lp/pd/bluray
Mayhem - Daemon cd/lp
Blind guardian twilight orchestra - Legacy of the dark lands cd/lp
Agnostic Front - Get loud! cd/lp/picture disc
Cradle of filth - Cruelty and the beast -remix- cd/lp
Angel witch - Angel of light cd/lp coloured/boxset
Steel Panther - Heavy metal rules lp
Magoria - Jtr1888
Novembers doom - Nephilim Grove cd/2cd/2lp/4lp/2lp coloured
Cannabis Corpse - Nug so vile cd/lp/lp coloured/picture disc
Airbourne - Boneshaker cd/lp
Phil Campbell - Old lions still roar cd/lp
Motorhead - Bomber / Overkill 40th anniversary 2cd/3lp
Motorhead - 1979 9lpBox Set
Alcest - Spiritual instinct cd/lp/lp+cd
Alter bridge - Walk the sky cd/2lp/2lp coloured
Life of Agony - Sound of scars cd/lp
Vortex - Them witches -anniversary edition- cd/lp
Lacuna Coil - Black Anima cd/2cd/2lp
Creed - Human clay 2lp
Within temptation - An acoustic night lp coloured
Epica - Design your universe (Gold edition) 2cd/lp
Flying Colors - Third degree cd/3cd/2lp/2lp coloured
Vanden Plas - Ghost Xperiment awakening cd/lp
Whitesnake - Slip of the tongue 2cd/2lp/boxset
Opeth - In cauda venenum 2cd/2lp (Englis version / Swedish version)/2lp indie only/4lp+2cd+bluRay boxset coloured vinyl
metal/sympho/prog/punk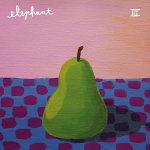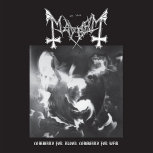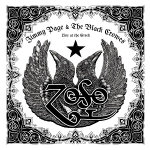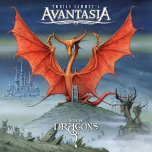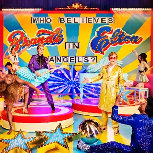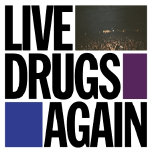 6 december
Blackberry Smoke - Homecoming (Live in Atlanta) 2cd/3lp
Cecilia Bartoli - Farinelli
Clouseau - Tweespring cd/2lp
Deep Purple - Live in Rome 2013 2cd/3lp coloured
Djabe & Steve Hackett - Back to Sardinia cd+dvd
Elvis Presley - Milestones of a legend 10cd
Eric Clapton abd guests - Crossroads revisited 6lp
Lee -Scratch- Perry - Heavy rain cd/lp/lp coloured
Mary J. Blige - herstory cd/lp
Mick Jagger - lp reisues
Muse - Origin of Muse boxset 4lp+9cd+book
NIghtwish - Decades live in Buenos aires 2cd/3lp/cd+bluray
Sufjan Stevens - Decalogue cd/lp/lp deluxe
Who - Who cd/cd deluxe/lp/cd indie only/2lp Indie only
Yann Tiersen - Portrait 2cd/4lp
Yes - Fly From Here-Return Trip cd/lp
Zwangere Guy - Brutaal cd/lp
13 december
Alice Cooper - Trash 30th anniversary lp coloured vinyl
Broederliefde - Broeders
Bruce Springsteen - Western stars - Songs from the film 2lp
Harry Styles - Fine line cd/2lp/2lp indie only coloured vinyl
Mika - My name is Michael Holbrook lp
Mumford & Sons - Sigh no more 7'boxset
Pink Floyd - Later tears 1987-2019 2cd/2lp/ 5cd+6 Blu-Ray+5dvd+2x7" Boxset
3 januari
Mystery jets - Billion heartbeats cd/lp
10 januari
Big moon - Walking like we do cd/lp/lp coloured
DeWolff - Tacam tapes cd/lp/lp coloured
17 januari
Bombay Bicycle club - Everything else has gone wrong cd/lp/2lp deluxe
Gabrielle Aplin - Dear happy cd/lp
Halsey - Manic cd/lp
Louise - Heavy love cd/lp
Marcus King Band - El dorado cd/lp
24 januari
Eefje de Visser - Bitterzoet cd/lp/lp coloured (Indie only)
Gill Landry - Skeleton at the banquet cd/lp
John Fogerty - 50 year trip: Live Red rocks
31 jan
Isobel Campbell - There is no other.cd/lp
Stray Cats - 40 lp coloured vinyl
7 februari
Green Day - Father of all motherfuckers cd/lp
14 fenruari
David Gray - White ladder 210th anniversary cd/2cd/2lp/4lp
Popa Chubby - It's a mighty hard road cd/2lp
Tame Impala - Slow rush cd/2lp/2lp coloured vinyl
21 februari
Nineteen seventy-five - Notes on a conditional form cd/lp
6 maart
Cocorosie - Put the shine on cd/lp coloured
Deacon Blue - City of love cd/lp
verder..
Handel - Messiah sacd (Jordi Savall)
Il Volo - 10 years - the best of cd/2cd
Jan Garbarek/Hilliard Ensemble - Remember me, my dear
Various - Aangenaam klassiek 2019
Karl Jenkins - Misere: Songs of Mercy and
Vincent van Amsterdam - Bach Goldberg variations
Arthur & Lucas Jussen - Bach
Cafe des Chansons & Charlotte Haesen - Perles de pluie
Martha Argerich - Rensezvous with 7cd
Various - Peter Bruegel: Music from an era 7cd
Harriet Krijgh - Vivaldi
Le Concert De La Loge/Julien Chauvin - Haydn: Symphony no.87
Milos Karadaglic - Sound of silence
Ludovico Einaudi - Seven days walking
klassiek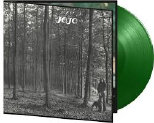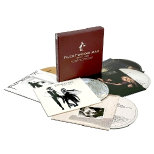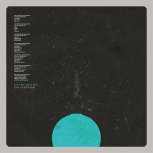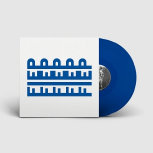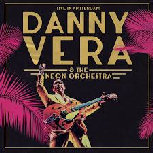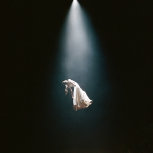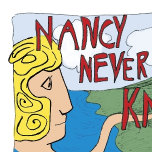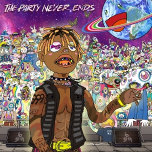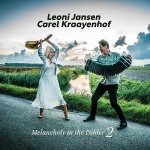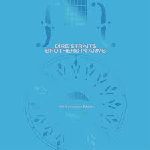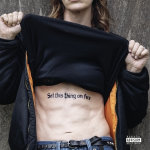 Bonnie Bishop - Walk cd
Brian Setzer Orchestra - Boogie woogie christmas lp
Brian Setzer Orchestra - Dig that crazy christmas
Bros. Landreth - '87
Charley Crockett - Valley lp
Chris Knight - Almost daylight cd
Ellen ten Damme - Casablanca cd
Jerry Leger - Time out for tomorrow
Jewel - Joy: a holiday collection lp
Loreena McKennitt - Live at the Royal Albert Hall 2cd
Motorhead - Overkill 2cd
Ryley Walker & Charles - Little cotton twist cd/lp
12 november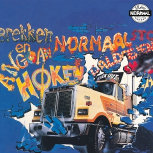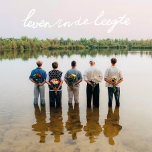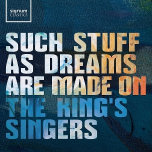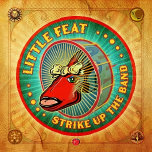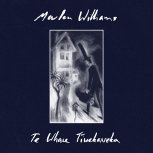 A-Ha - Hunting high and low 4cd
Alexandre Tharaud - Versailles
Alquin - First five 5cd boxset
Band - Band 50th anniversary 2cd/2lp/6cd
Barry Hay & JB Meijers - For you baby cd/lp coloured
Black Sabbath - Many faces of Black Sabbath 2lp
Bonnie Prince Billy - I made a place cd/lp
Buddy Guy - Heavy love 2lp
Celine Dion - Courage cd/lp
Clash - London calling cd+book/2lp
Cuby + Blizzards - First five 6cd
David Bowie - Conversation piece Boxset 5cd+book
David Bowie - Space oddity (2019 mix) cd/lp
Ekseption - First five 5cd boxset
Eric Clapton - Behind the sun Picture disc
Eric Clapton - Money & cigarettes Picture disc
Fleetwood Mac - Before the beginning 3cd/3lp
Foreigner - Double vision: Then and now cd+dvd/cd+blu-ray/2lp
George Baker - 3 chords and the devil
Golden Earring - Seven tears lp coloured
Heideroosjes - 30 years live! lp coloured
Highwomen - Same lp
INXS - Live baby live 2cd/3lp
Joe Henry - Gospel according to water cd/2lp
Johnny Winter - Live at Rockpalast 2cd+dvd
K3 - Dromen cd+dvd/lp coloured
Kensington - Time cd/lp coloured
Motions - Recorded cd/lp coloured
Nick Warren - Balance p[resent the soundgarden cd/lp
Pineapple thief - Hold our fire
Police - Every move you make 6cd limited edition
Ray Charles - Friendship reissue
Ronnie Wood with his will - Mad lad a tribute to Chuck Berry cd/lp/2lp deluxe
Sarah Brightman - Hymn in concert live cd+dvd
Snoop Dogg - R & G 2lp
Take that - Odyssey greatest hits 2cd/dvd/bluray/dvd+cd
Tindersticks - No treasure but hope cd/lp/lp coloured
Tom Walker - What a time to be alive cd deluxe
Various - A very cool christmas 2cd
Various - Hardcore top 100 best of 2019
Various - Hitzone best of 2019
Various - Knuffelrock 2020
Various - Top 2000 lp coloured vinyl
Various - Veronica top 1000 aller tijden 5cd
Whiskey Myers - Whisky Myers cd/lp
15 november
Andre Rieu - Happy Days cd/cd+dvd
Beatles - 7' singles collection 23X 7" singles
Beck - Hyperspace cd/lp/lp coloured
Bob Dylan - His ultimate collection lp
Bob Seger and the Silver Bullet Band - Against the wind lp reissue
Bruut & Anton Goudsmit - Go surfing cd/lp
Chemical Brothers - Surrender anniversary edition 2cd/3cd+dvd
Christy Moore - Magic niughts 2cd
Clean Pete - Gloria cd/lp
Coldplay - Everyday life cd/2lp
Depeche Mode - Mode 18cd boxset (op bestelling)
Elvis Presley - Backmin 7cd+blook
Frank Zappa - Hot rats 6cd boxset / lp coloured vinyl
Incognito - Tomorrow's new dream cd/2lp
Jimi Hendrix - Songs for groovy children: the Fillmore East concerts 5cd/8lp
Josylvio - Gimma
Leonard Cohen - Thanks for the dance cd/lp
Lindemann (Rammstein frontman) - F +M cd/cd special edition/lp
Ludovico Einaudi - Seven days walking cd limited
NIts - Knot cd/lp
Phil Collins - But seriously 2lp coloured vinyl
Queens of the Stone Age - Songs for the 2lp reissue
Robbie williams - The christmas present 2cd/2cd deluxe/2lp
Rod Stewart with the Royal Philharmonic orchestra cd/2cd expanded
Stephen Bishop - We talk about it later in the car lp
Tina Turner - Simply the best 2lp
Tygers of Pan Tang - Ritual cd/lp/lp coloured
Various - Country the ultimate collection lp
Various - Deutsche Schlagers ultimate collection
Various - Top 2000 20 jaar 7cd
Various - Veronica top 1000 5cd
Within' temptation - Unforgiving lp coloured
22 november
China Crisis - Greatest hits live 2cd
Dire Straits - MFSL sacd en High quality lp uitgaves
De Dijk - Nu of nou lp
Ellen ten Damme - Casablana lp
Fleetwood Mac - Coloured vinyl reissues
Cream - BBC sessions 2lp coloured
Gerard van maasakkers - Ik loop
Keith Richard - Main offender lp reissue
Molly Hatchet - Battleground 2cd/3lp
Osdorp Posse - Osdorp stijl 2lp/2lp coloured (black friday release)
Pink Floyd: The Later Years 1987-2019 18 disc boxset/highlights cd/highlights 2lp
Prince - 1999 cd/2cd/2lp/6cd/ boxset4lp/11 lp boxset
Sick of it all - XXV nonstop
Various - Jimi Hendrix tribute cd+dvd
Various - Radio 10 top 4000 (2019)
Various - Top 2000 20 jaar 14cd
29 november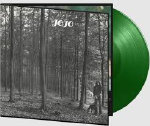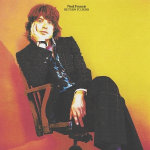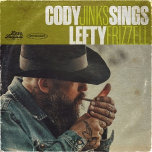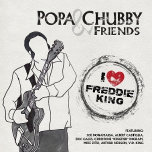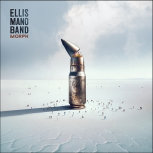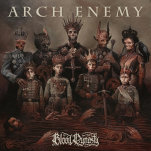 Vervolg nieuwe releases
Vervolg nieuwe releases